When an artist embarks on a new project which Courtney Pine did in 2015 on Song: (The Ballad Book) concentrating on bass clarinet and the intimacy of a duo it was a big leap at the time given that 2012's more bravura Caribbean-themed House of Legends was much more familiar territory. Song was Pine's first all-ballads affair, spanning Sam Rivers' 'Beatrice' Thad Jones' 'A Child is Born' and the hymn 'Amazing Grace' roughed up like a sea storm to begin with before the famous melody is relayed so very movingly. On the sequel Spirituality which like The Godfather Part II is the match of its formidable predecessor you get the same duo partner in pianist Zoe Rahman plus a highly simpatico strings section and the concept is similiar but it's if anything even better and through luck more than design perhaps completely chimes with our introspective even retrospective mood this year given the cost of living crisis, post-Pandemic angst and parlous Tory misrule.
To a new generation of jazz listeners it is easy to forget to do your homework about Pine. But do it you must because he changed UK jazz like few others did (the others in case you were wondering include Ronnie Scott putting bebop in the vanguard and giving it a suitable and enduring home) bringing in an ''Afropean'' black British jazz consciousness through the Jazz Warriors for the first time to the wider public.
Record formats change but sheer instrumentalism does not. And there are few from this country who possess a jazz sensibility that can match Pine's prowess on bass clarinet. Only John Surman, Shabaka Hutchings, Tim Garland and James Allsopp can come remotely close. What's here taps Courtney's Britishness in his composition for the queen 'Your Majesty' right at the end which is a fine piece and in tandem with the other big highlight of the album another Pine composition the beautiful 'Black Water' composition is one big takeway here.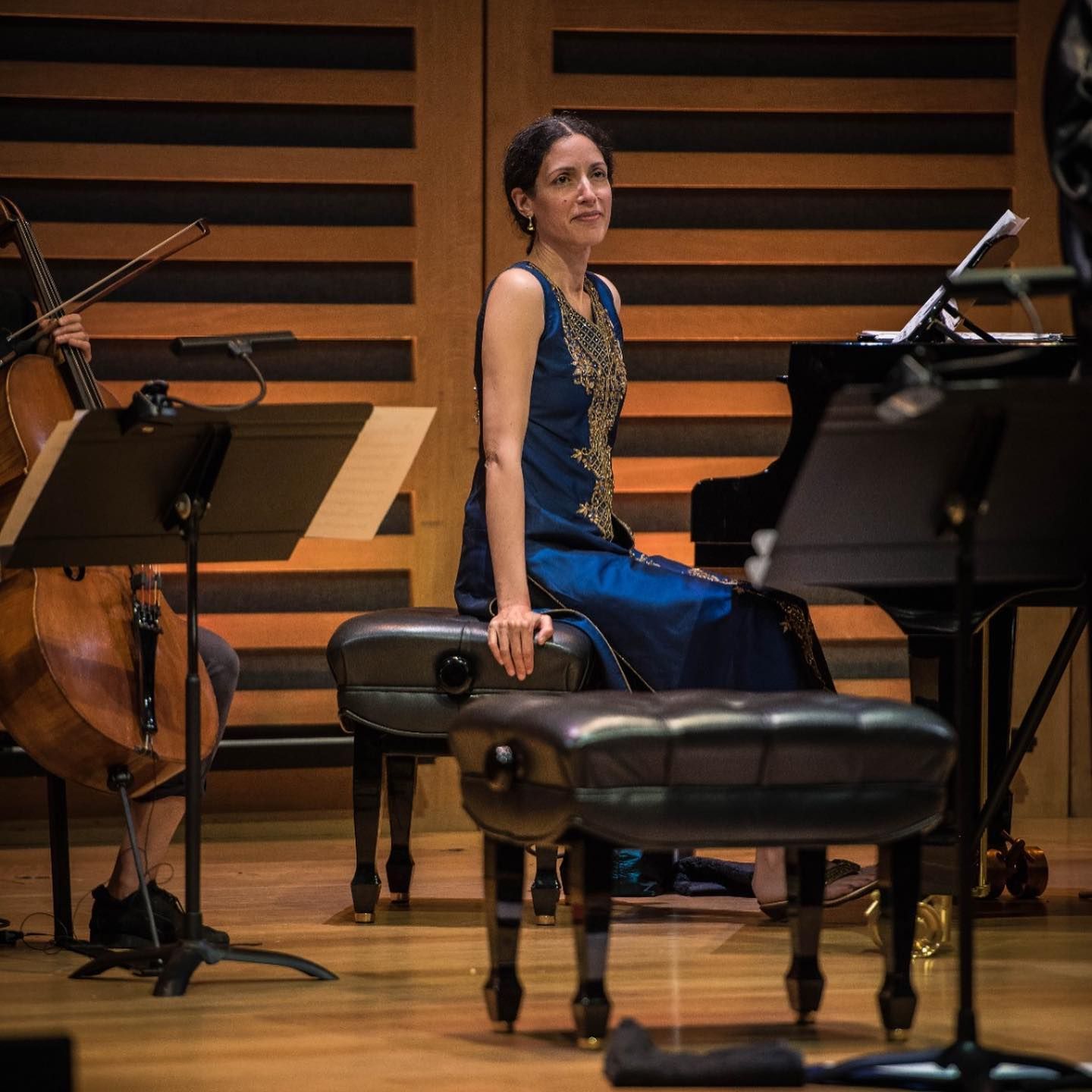 Set in the context of other cultures - the African American spiritual tradition here on 'Motherless Child' with an Indo-jazz flavour provided in the appropriate tanpura-esque droning undertow allied with the expansive soloing from the superb Joanne Brackeen influenced Zoe Rahman another aspect of the album's Britishness, is the Welshness, as it happens, that also figures in a song from Pine's childhood in London singing in the choir - 'Ayr Hod Y Nos'. If you ever watch 6 Nations Rugby and hear the wondrous Welsh national anthem 'Mae Hen Wlad Fy Nhadau' ringing out or even hear it sung live in a jazz club by the audience back to the musicians as we did at a gig in Ronnie's last year - you will get a notion of the sheer gravity of its goosebumps impact.
As for the broader notions of ''spirituality'' that comes down to the raw simplicity that only great instrumentalists can achieve. Because you have to be special to strip everything back to its simplest but most difficult demands - the bearing of your soul in the space of a few notes that everyone can somehow relate to and get in an instant. Reflect on what the great Abdullah Ibrahim does on 'Blue Bolero'. And while Pine can blow anyone off the stage even Shabaka come to think of it that is not what this studio album blessed with very fine sonics and engineering is about (not a surprise that latter factor given reading the album credits that it was partly recorded at Crouch End's Rolls-Royce The Church). It is more about the honesty like going back to an old standard like 'What'll I Do' and dusting off all the notions of us thinking we know the song just because it is instantly familiar. The same goes with 'Smile' yet again a song that gets covered a lot never mind but which Pine and Rahman know how to find their own path to.
Out today. Courtney Pine plays Kings Place at the London Jazz Festival - tonight
Courtney Pine and Zoe Rahman photos: Monika S. Jakubowska
Spirituality is in our best albums of the year list, the only UK album to make the 2022 cut - click for the complete list
Tags: