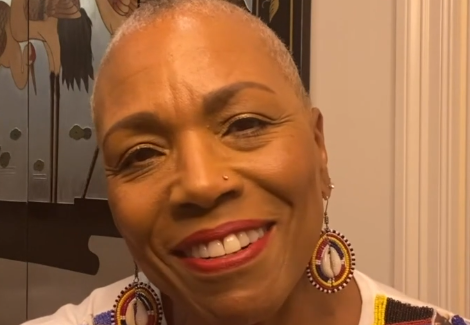 Dee Dee Bridgewater, above, speaking from New Orleans.
''It's not April in Paris, it's April in Bremen,'' said Hans Peter Schneider, main picture top, managing director of M3B GmbH, the parent company of Messe Bremen, and founder of Jazzahead, as its 2021 online edition marked its official opening in a ceremony earlier this afternoon.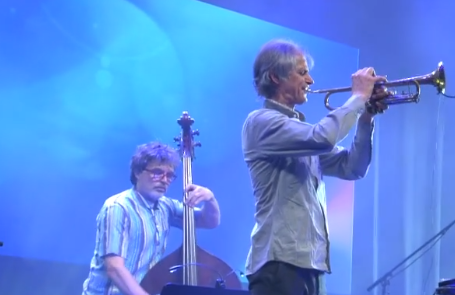 Bassist Sebastian Gramss, left, and trumpeter Markus Stockhausen.
Dee Dee Bridgewater speaking from New Orleans also took part in the ceremony and referred to the Herbie Hancock Institute of Jazz partnership this year with Jazzahead. The great singer and jazz icon congratulated the organisers and looked ahead to International Jazz Day tomorrow. Institute board member Jeff Levenson had preceded Dee Dee's call by also making a short speech. Prof. Monika Grütters, the German government's commissioner for culture and the media, and additionally the mayor of Bremen also sent video messages of support and appreciation. The Markus Stockhausen Group performed.
Tags: Essential jazz explored News