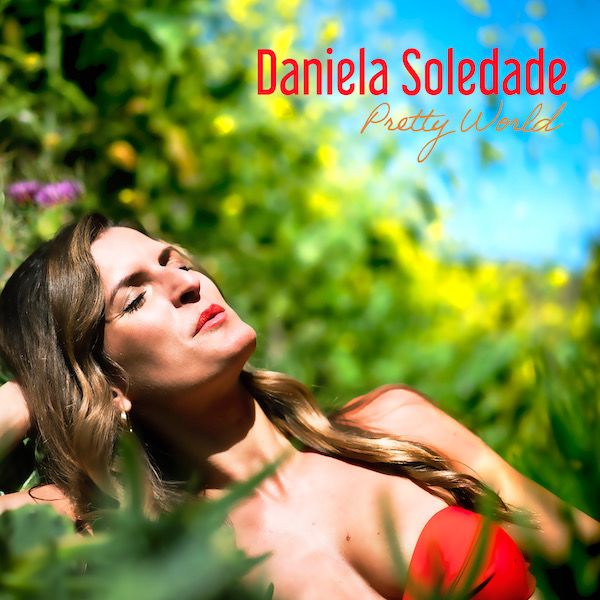 The easy listening charms of 'Pretty World' are manifold from the new Daniela Soledade album of the same name. Recorded in Rio Pretty World also includes a Soledade collaboration with the great composer Roberto Menescal on 'Como É Gostoso Sonhar (It's So Good To Dream)' and a version of Michael Franks classic 'Down in Brazil' (the last track of Side 2 of 1977's Warner Bros album Sleeping Gypsy).
Daniela debuted with 2019's A Moment of You
The Rio-born singer blessed with a voice that can melt the permafrost of even the coldest of rooms and who is the grand-daughter of Paulo Soledade the writer of 'Só Você, Mais Nada' (in English rendered from the Portuguese 'Only You, Nothing Else') introduced by Elizeth Cardoso in 1954 and later flamboyantly, swooningly, by Maysa on Barquinho (1961) includes songs by Paulo and Daniela's musician father Paulinho on the record.
'Pretty World' is a cover of the 1960s Antonio Adolfo song interpreted down the years by among others the great Sérgio Mendes & Brasil '66 and includes masterful lyrics in English by the Bergmans - Alan and the late Marilyn. Guitarist Nate Najar appears with the singer for the Cornwall and London dates. Album guests include jazz icon Randy Brecker on flugel and swinging mainstreamer eternal fogey Harry Allen on tenor saxophone. Daniela Soledade, top. Photo press
Soledade plays the St Ives Jazz Club with guitarist Nate Najar on 20 September and Ronnie Scott's on 3 October in a run of European dates. For more details see the St Ives jazz club and Ronnie Scott's websites. Pretty World is officially out on Friday