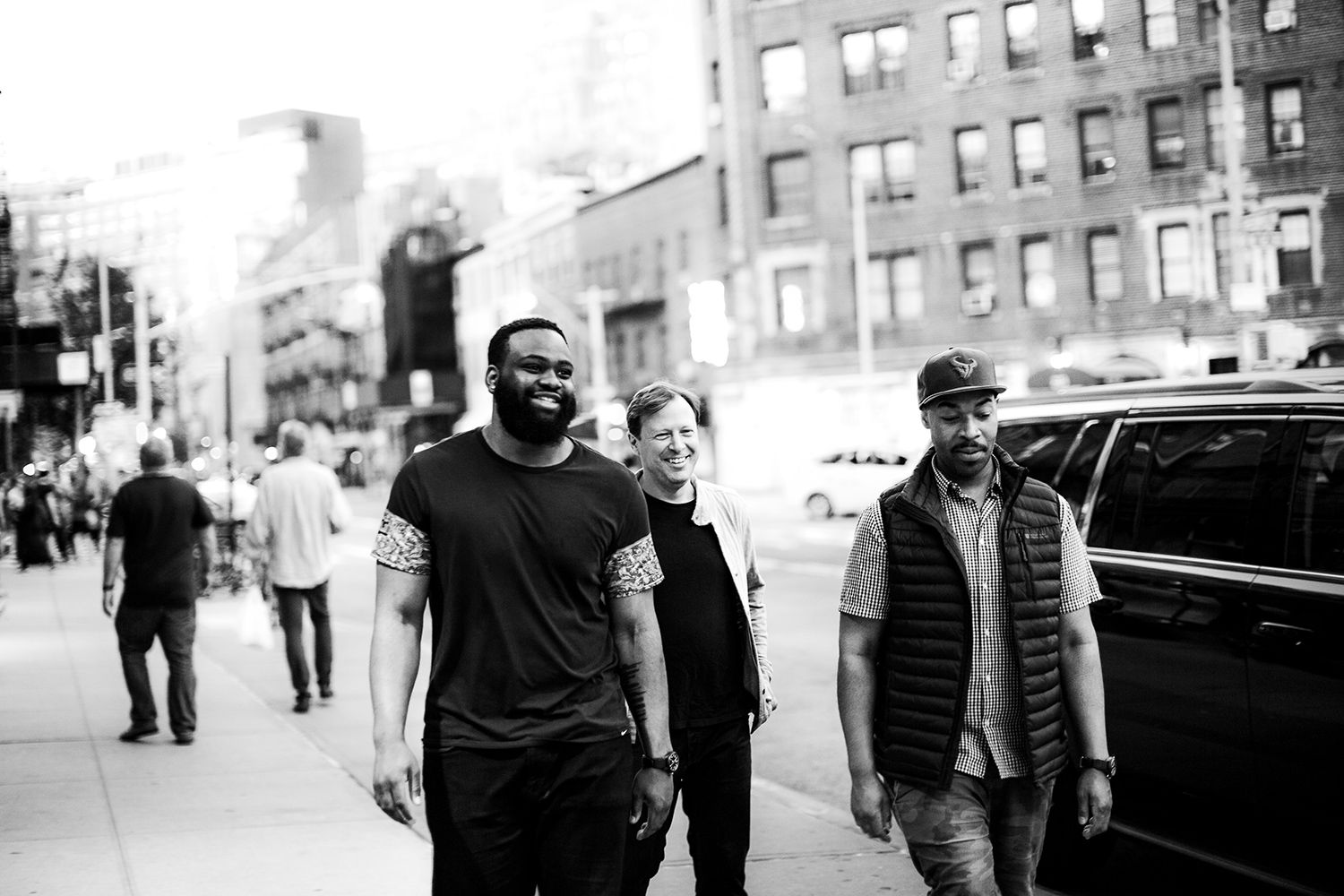 Highlight of the week down marlbank way was chatting to James Francies on the phone briefly back on Tuesday, see more here, the keyboardist who contributes a lot of harmonic resource and personality on Sunrise Reprise. Francies has an incredible broadscreen vision on this record and you get an orchestral wrapping (he told me he is inspired by James Poyser).
The thing above all on Sunrise Reprise is that while a trio record, Sunrise Reprise feels very populated, it seems to magnify up wherever you jump in to listen. I think this is Potter's best record since The Sirens. There is so much playing everywhere you look and a burning desire throughout.
Not since the much missed Michael Brecker has there been such an all round tenor saxophonist capable of pushing the capability of the saxophone to new heights because not only does the Chicagoan have the most incredible technical grasp that never gets in the way of expression he also finds huge emotional resource on such tracks as the mysterious 'Sunrise and Joshua Trees' and can rise to an athletic challenge say sparring with Eric Harland on the magnificent 'Southbound' all virile and optimistic. But there is intimacy and tenderness on 'The Peanut' and again Francies here plays a big role as an empathetic accompanist in a balladic register.
In some ways an old fashioned record, eg it is unashamedly jazz that you can if you like eat not some sort of flakey aroma that you can only smell if you know what I mean. (And yes jazz isn't dead it only smells funny!). But you need and will smile when you hear jazz this good. Beware your face will maybe ache as you listen to the thankfully apparently endless supreme cycles that Potter, Francies and Harland manoeuvre through. Even better than Circuits which nonetheless was one of the best things we heard all through 2019 let's hope the band can stay together for years and years because it has the makings of being one of the great groups in jazz along the lines of the best groups in recent years eg the Wayne Shorter quartet, James Farm (Harland was in that great band too, note), Keith Jarrett trio, the Christian McBride Vertical Vision band with Tank, Chick Corea Vigil band, Glasper In My Element trio, first Vijay Iyer trio, etc. Final word we all need long tracks and yes tick that box, it's good that the final track here folding in two elements ''toot suite'' as it were the flute-begun 'Nowhere, Now Here/Sunrise Reprise' is 24 minutes long. Jazz is long form. Records like this never overstay their welcome. Francies' stunning two and half minute long solo line on 'Serpentine' set against Harland's rumbling inventiveness you'd guess will be studied by keyboardists everywhere [begins around the 5:13 mark] and transcribed if students can switch off TikTok for long enough to write down the chord changes. You'll be carried along in the slipstream, guaranteed. SG
Out now on Edition
James Francies, top left, Chris Potter, Eric Harland. Photo: Dave Stapleton
Tags: