It is a subject that often comes up and we were thinking of it again at the weekend. Often when such insights occur we turn to the witty imagination of Soweto Kinch and his enduring rap 'Jazz Planet' (Dune, 2004). That was when the Birmingham scene heavyweight jazz alto saxophone icon and MC with an international reputation imagines a world when jazz culture is the popular music and that of popular music isn't. Of course there is a lot of humour in the rap. But like all art there is truth in the process and the UK sax icon here finds that in his thought-provoking work.
Watching a few blades of grass of the hectares of coverage allotted to Glastonbury (by the way we did enjoy the formidable Self Esteem, Lorde and the preposterous Wet Leg most of all) while there was a tiny bit of jazz and Herbie Hancock, Terence Blanchard and Lionel Loueke were a thrill so bril for the inclusion and that isn't new although the Jazz World stage was renamed some years ago because they didn't like the word jazz in the title we have to face it jazz is niche and in a big event like Glastonbury is simply not the right demographic. Ah, the democracy of mass taste is a compassionate dictatorship. Huh? Discuss. Go to Love Supreme instead next month for the nearest smaller equivalent when the whole thought process is flipped in the favour of a jazz preference.
Jazz without being at all chippy is very hard done-by given mass media's indifference, blink and you'd miss-it tokenism not withstanding. Fact. The powerful TV programmers do not want to go the extra mile to give this world-changing music the coverage it so patently deserves. And they wonder why people go to other media, mainly online or YouTube, for their fix.
With BBC 4 going online only unless there is a change of heart the situation only gets worse because TV still draws in big audiences. TV for jazz is a pathetic wasteland. And even if one or two programmes get shown it won't change much. Here's what will help more, brace yourselves TV folk:
Make a commitment to a regular 40-minute TV magazine show, like every week, a bit like Mark Kermode on cinema, showing clips, interviewing people, being positive and importantly critical at the same time. Jazz folk don't want inane prattling on

The brave bit, and just as importantly, mount a live or as near as dammit full concert an hour-long once a week on a non-obscure TV channel and not hide the show but place it in prime time
Imagine being that virgin audience experiencing among all the crap we are usually exposed to whether held hostage for cookery, gardening, soaps or game shows the surprise. They, we, may never have seen such programmes in a sheltered (deprived?) lifetime certainly in prime time on a goggle box. Imagine the howls of protest from the red tops, the applause beyond all begrudgery from everyone else with a brain cell and taste-bud spare enough to care who of course isn't a jazz hater. We are not holding our breath. But imagine Love Supreme receiving wall to wall coverage across the BBC or daytime Steph's Packed Lunch (Channel 4) presented most days from Ronnie Scott's picking over the action from the night before. If that ever happens or there's even a glimpse of it the journey may have begun in the often daft priorities of telly land as they are at the moment. But for now dream on
---
How you can connect with marlbank meanwhile, dearest jazz maniac, on a daily basis for your pep talk top-up as we await the second coming of a John Coltrane for generation TikTok
On that thorny subject do get the snacks and a few tins in while perusing the shelves for the latest hit Tone Poet reissue of Breaking Point to update the 2004 treatment while muttering in vocalese to one of the solos as if intoning ''nuts to soup'' on a loop.
Because it's going to be a heck of a while. And stocking up saves grumbling about the ever parlous world we live in, surely, while not being naive enough to forget to fess up to the notion that such a spanking hot squeaky clean new Trane ''ain't never'' going to show - because new generation inspirational individualism is ever all and no-one not even Kamasi Washington can ever be a patch on what Coltrane achieved in his lifetime and whose music remains as relevant today as ever
THE WISDOM OF EMBRACING YOUR INNER ASYMMETRICAL METER
7/4 time: we're listening to the classic title track of Avishai Cohen's Seven Seas (2011) and appreciating the freedom, space and life force found in the groove
As you listen with us here are 7 to the fore ways to connect with marlbank
1 Bookmark the site - and become a regular reader

2 Tell your friends who may be interested in jazz

3 Mention the site on your own website and share a link to us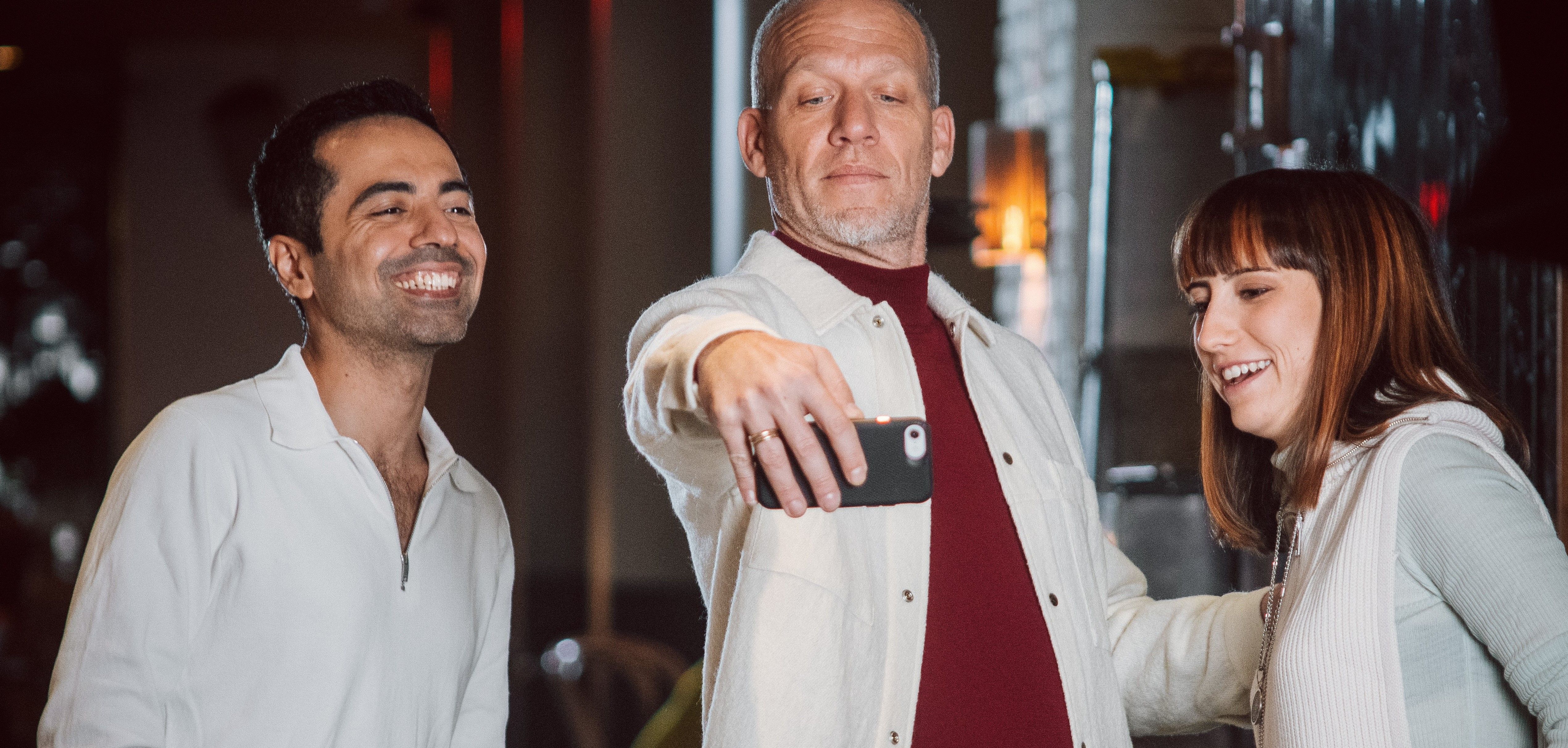 Back in March bass don Cohen's 'Videogame' was in the One Love spot and one thing that you are never lacking on a record of his is energy and a dazzling sense of momentum. And sure enough on the single which introduced the new 2022 trio album Shifting Sands you get this in abundance with pianist Elchin Shirinov and drummer Roni Kaspi, Cohen sounding as powerful as ever.
4 Contribute an article

5 Donate

6 Run a label or venue - sponsor some pages

7 Drop us an email, say hi, tell us your thoughts
What we do is straightforward providing stories every day that include glosses on suggested tracks and albums, news, listings, listicles, a weekly podcast and interviews all offered free of charge to you as part of the global unity of jazz listeners who wish to come together to grow with the music. The site began in 2013
Soweto Kinch - top. Photo: press
Tags: