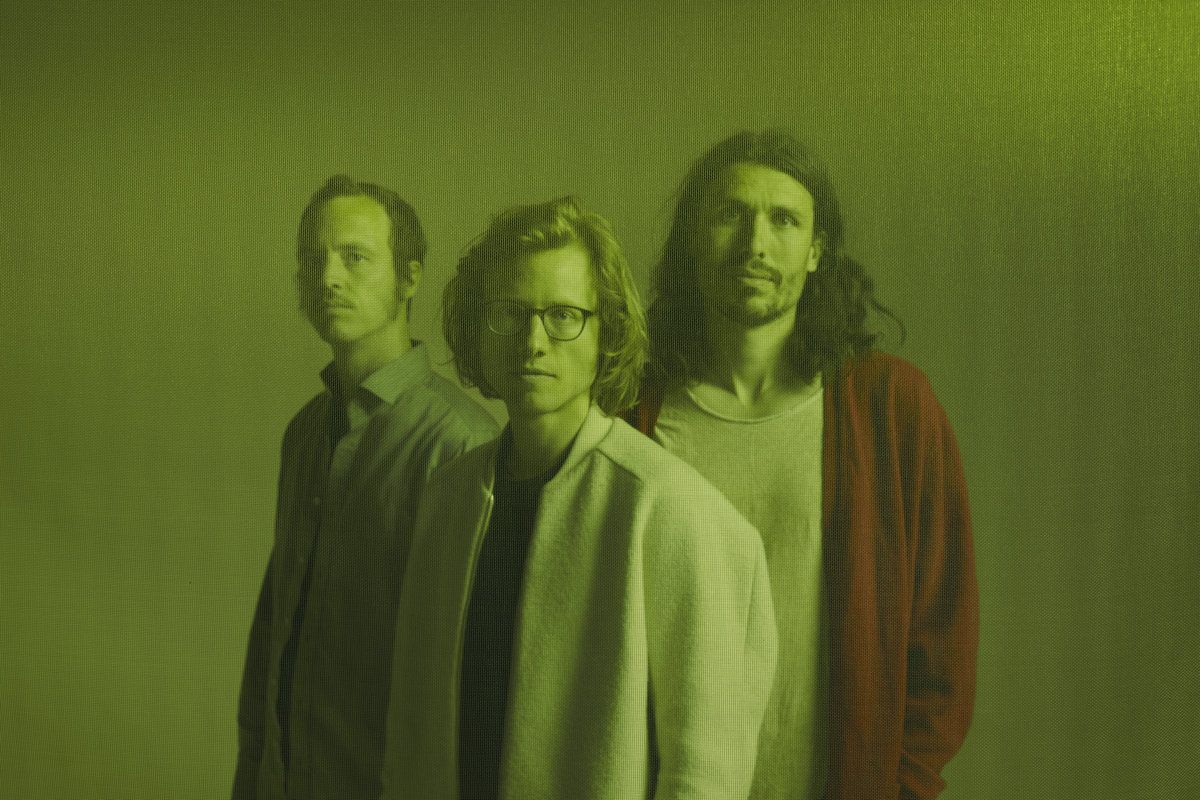 Lost In Bruges in 2011, it is a tricky place to find your way around after all, eventually I managed to find the venue for what was the first Belgian Jazz Meeting in a place called De Werf and managed to hear the piano trio De Beren Gieren (the name means cryptically ''the bear vultures'') for the first and only time live so far. They were obviously good. Pianist Fulco Ottervanger showed a bit more attitude than most with some flashy high dive tinkling and avant licks.
A decade on the brashness has gone and the trio have become pretty well known in wider European jazz circles, their records generally a must-hear listen, but still I feel a bigger breakthrough is to come. Perhaps Less is Endless to be released in September will provide just that. The signs are good listening to the tracks streaming so far.
More broadly, however, how does a piano trio distinguish itself anyway? It can't sound too close to the best role models (Jason Moran's Bandwagon, e.s.t. Brad Mehldau's trio, Vijay Iyer trio, Robert Glasper's trio, Django Bates' Belovèd), and can't go too retro (Oscar Peterson, Ahmad Jamal, Bill Evans, Wynton Kelly) otherwise might sound a period piece and overly nostalgic.
Certainly modernistic original compositions are important and personality above all in their ingenious recipe.
Check out 2018's Dug Out Skyscrapers and instantly gain a sense of their flair.
With Ottervanger are bassist Lieven Van Pée and drummer Simon Segers. The drummer reminds me a little of Marc Michel in terms of the same marauding confidence and sense of attack, while Ottervanger has the wit and imagination of a Michael Wollny, meshing with the Reid Anderson-like approach of Van Pée. Fine listening. SG
De Beren Gieren, top. Less is Endless is on Sdban
Tags: