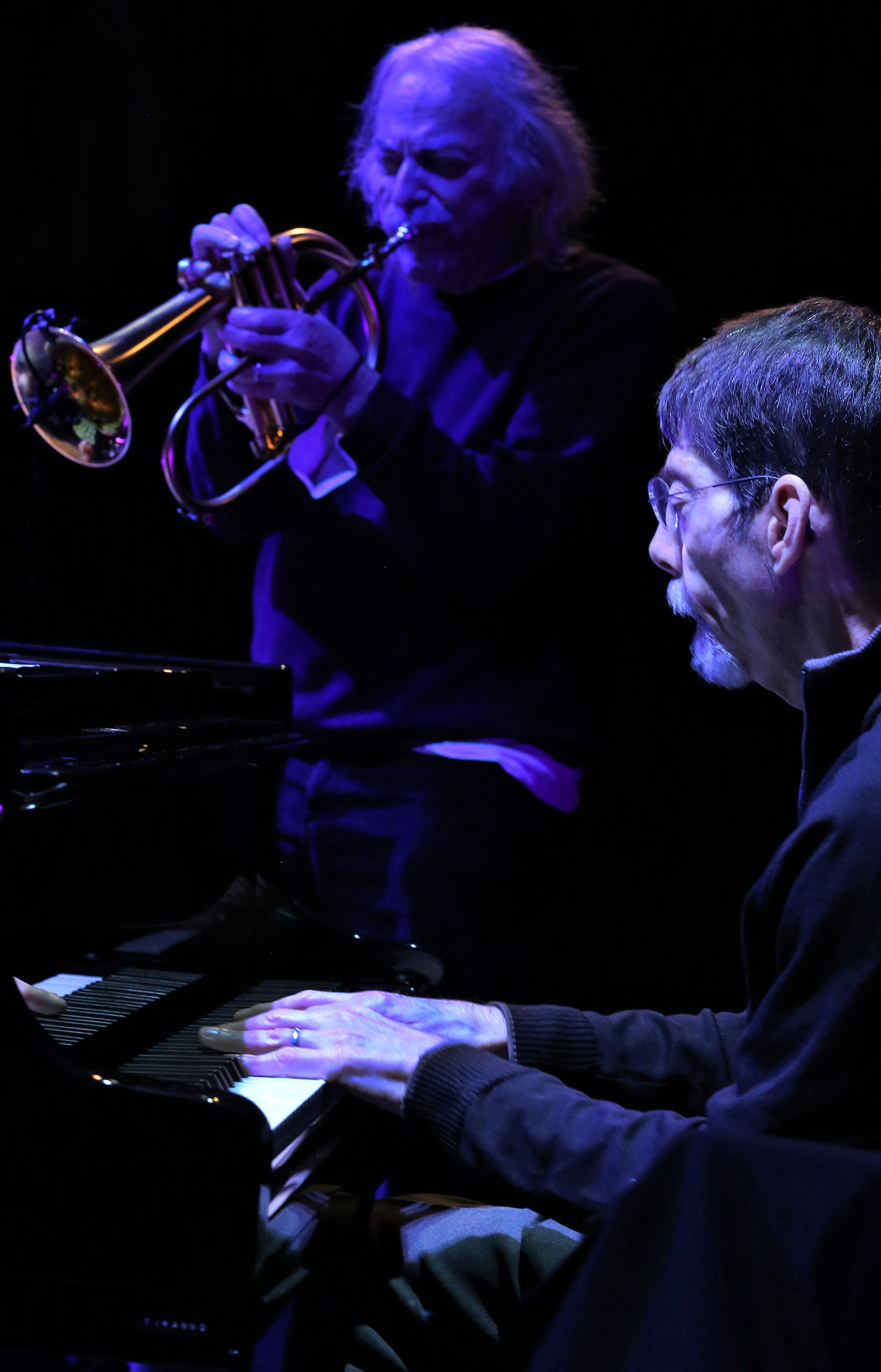 Because there is a lot of vivid poetry to this album certainly The Song Is You counts as one of the best of 22 so far. It never gets caught in any longueurs difficult surely given the stateliness of the material. The duo do not need to shout to be heard.
An easy highlight is the new version of Fred Hersch's 'Child's Song' with its open almost South African township harmonic flavour which has new standard if it isn't already one written all over it. A gently lapping motion finds Enrico Rava showing his mastery of a held note and that underlines how the simple can sound so complex and still human reminiscent of the way the much missed Tomasz Stańko would also do a lot with a small number of notes it seems.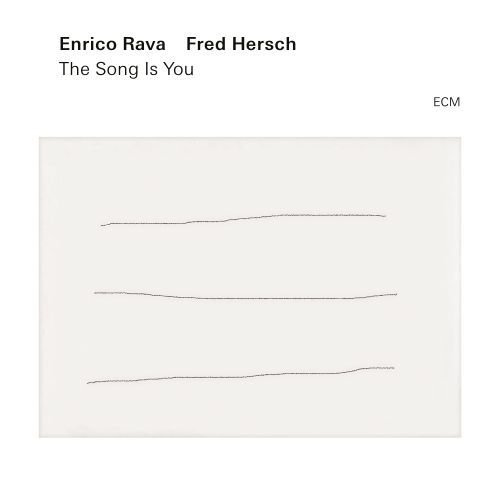 Hersch, 66, on his own tune not so much comps as oversees, expectant as Rava delivers his interpretation of the melodic notes and adds his bespoke grace notes and unique accentuation.
The piano master hasn't until now recorded for ECM before in his substantial discography while Italian master Rava, 83 later this month, is by contrast part of the fabric of the German label. Also illuminated by the duo's beautiful take on the Jobim classic also known as 'Portrait in Black and White' and 'Zingaro' deriving from 1967's A Certain Mr Jobim. Produced by Manfred Eicher the album also includes a free improvisation (again the Stańko comparison bears witness) and Rava's 1996 Label Bleu Noir delicately inuring piece 'The Trial' is another selection that matters.
An album that is a meeting place for the European avant-garde that Rava has for many years been part of and the American tradition of bop, standards and ballads that is at the centre of the Hersch universe where he has always altered the optics to make his choices so modernistic while still remaining true to the heart of the matter. The pair inhabit a mysterious mansion in the sky that is more transcendentally Manderley than Gatsby and The Song Is You may stand as a synecdoche for jazz in 2022 given how introspective a great deal of new music is this year as we emerged from Lockdown. What joy. What enlightenment. SG
Out on 9 September
Enrico Rava and Fred Hersch top. Photo: Luciano Rossetti/ECM
Tags: