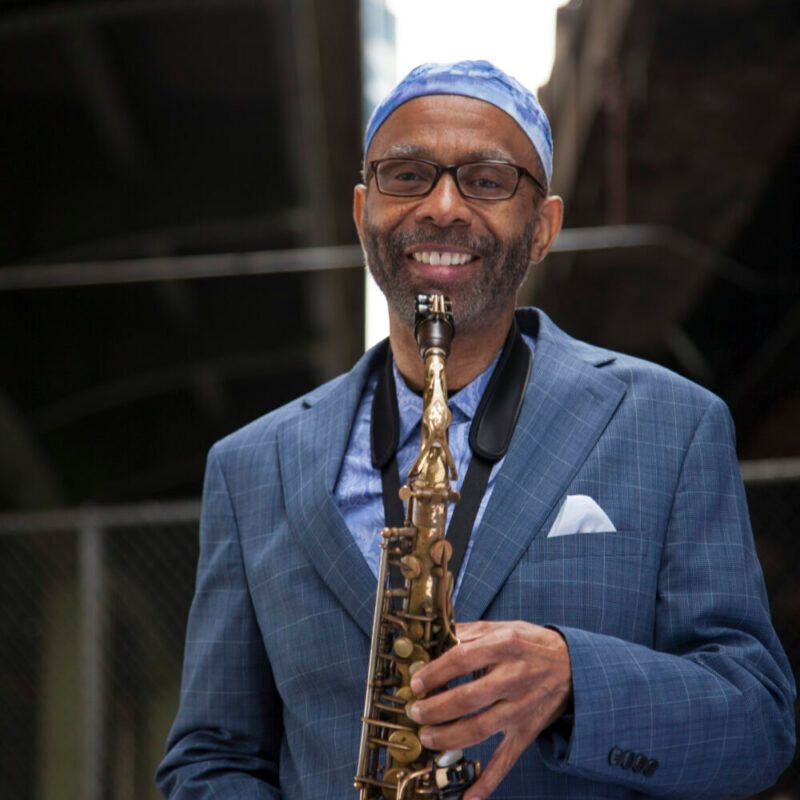 Including a tribute to Roy Hargrove and a homage to the black church Mack Avenue are to release Sounds From the Ancestors, iconic alto saxophonist Kenny Garrett's first album in 5 years, later this summer.
The label quotes Garrett who explains that the upcoming album "examines the roots of West African music in the framework of jazz, gospel, Motown, hip-hop, and all other genres that have descended from jùjú and Yoruban music. It's crucial to acknowledge the ancestral roots in the sounds we've inhabited under the aesthetics of Western music."
In personnel there is continuum with Do Your Dance as pianist Vernell Brown, Jr., bassist Corcoran Holt, drummer Ronald Bruner and percussionist Rudy Bird are on the upcoming record. And they go back a long time with Garrett on the road.
Hearing Garrett live at a blistering show in London's Soho basement shrine Pizza Express Jazz Club as long ago as 2012, for example, Garrett's rapport with Brown and Holt were significant and remain so. That was one of the best jazz club show performances in more than 30 years of writing about jazz that I have been privileged to witness.
Guests include legendary Return to Forever icon drummer Lenny White pianist/organist Johnny Mercier, trumpeter Maurice Brown, conguero Pedrito Martinez, batá percussionist Dreiser Durruthy and singers Dwight Trible, Jean Baylor, Linny Smith, Chris Ashley Anthony and Sheherazade Holman.
Detroiter Garrett, 60, who first shot to jazz stardom at the time of late-period Miles Davis meshing marvellously with Miles and who has become influential on a new generation of leaders including notably the formidable Immanuel Wilkins, plays piano and sings in some album passages in addition to leading from the sax. On the 'For Art's Sake' track streaming ahead of release Garrett pays homage to not only Art Blakey but the late Tony Allen via Afrobeat rhythm and conga call. SG. Kenny Garrett, photo: Hollis King
Tags: