Brigitte Beraha The Yard Manchester Monday
Daniela Soledade and Nate Najar St Ives Jazz Club St Ives Tuesday
Bossa in store direct from the source here coming to St Ives. The easy listening charms of title track 'Pretty World' are certainly manifold from the new Daniela Soledade album of the same name. Recorded in Rio Pretty World also includes a Soledade collaboration with the great composer Roberto Menescal on 'Como É Gostoso Sonhar (It's So Good To Dream)' and a version of Michael Franks classic 'Down in Brazil' (the last track of Side 2 of 1977's Warner Bros album Sleeping Gypsy). The Rio-born singer is blessed with a voice that can melt the permafrost of even the coldest of rooms.
Guido Spannocchi quartet Vortex London Wednesday
Saxist Spannocchi's Perihelion impressed last year - an album that featured pianist Robert Mitchell and trumpeter Jay Phelps, the London-based Austrian at the tiller is Ornette and Wayne Shorter-inspired and heard last year downstairs in the Vortex was comfortable on such numbers as Wayne's 'Tom Thumb' and more unusually Lester Bowie's 'Zero.'
Madeleine Peyroux Sage Gateshead Wednesday
Jason Rebello trio 606 London Thursday
Joy Ellis trio Peggy's Skylight Nottingham Thursday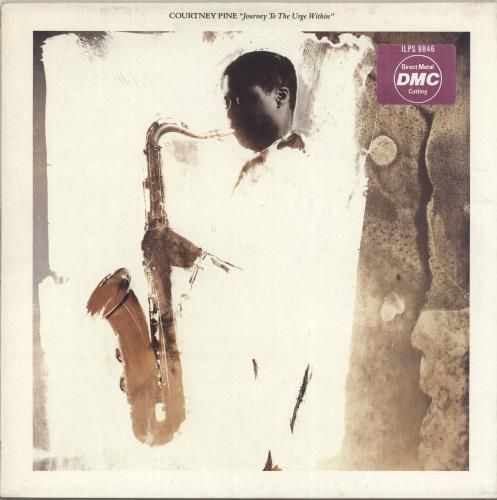 Courtney Pine feat. Zoe Rahman The Tung Liverpool Friday
Building towards the release of Spirituality - Courtney Pine's first album in 5 years - the 1980s saxophone and bass clarinet legend is touring throughout the autumn with the 2021 Ivors Impact winner pianist Zoe Rahman and a string quartet. A London born UK icon of Jamaican lineage Pine's last album was Black Notes From The Deep in 2017. Courtney, 58, broke the mould to establish a renaissance for UK jazz at the time of Journey to the Urge Within which cracked the pop charts in 1986 something that in that synth pop-dominated era hitherto was fairly unthinkable and somehow introduced a new generation of UK black jazz musicians to the wider public mostly for the first time. Many musicians on Urge Within have long since become icons of the UK scene including BBC Radio Three presenter pianist and composer Julian Joseph, vibes luminary and jazz industry power Orphy Robinson, Tomorrow's Warriors legend Gary Crosby and the great jazz singer Cleveland Watkiss. Pine was the Shabaka Hutchings of his day and yet surely Birmingham star Hutchings would admit that he stands on the shoulders of the giant as do so many. Blessed with a monstrously accomplished playing technique drawing on circular breathing methods and more Pine emerged from a reggae background as a very young man playing with such seminal acts as Clint Eastwood and General Saint. Spirituality picks up the thread established on the earlier Song (The Ballad Book) from 2015.
Hans Koller big band Vortex London Saturday Part of Feed the Soul
The Tommy Halferty quartet Arthur's Dublin Sunday
Guido Spannocchi, photo: marlbank
Tags: