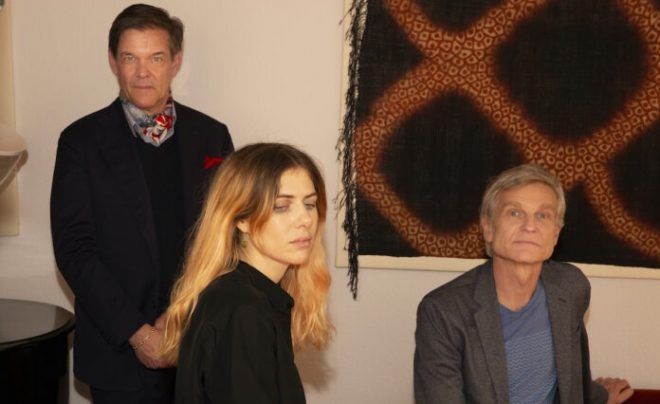 Techno techno techno but not as we know it and if your creative cup of tea fellow jazz shufflers interested in the wider world extends beyond the confines of the comfort scatter cushion then you will be more than interested in Dissent. It's been a while but Moritz von Oswald has a trio record coming this August that finds the very cult von Oswald with electronic musician Laurel Halo and jazzer Heinrich Köbberling combining. Drummer Köbberling you may recall was on the Julia Hülsmann quartet with Theo Bleckmann's excellent A Clear Midnight: Kurt Weill and America back in 2015.
According to issuing label Modern: ''The album showcases edits of long explorative jams, from broad ambiences, uptempo dance, jazz sensibilities, noise, groove and dance beckons recalling some of techno's jazzier inclinations.''
Last we heard from von Oswald, who has collaborated with the likes of Nordic goliath Nils Petter Molvær was Sounding Lines six years ago. Dissent was recorded in Berlin towards the end of last year.
Moritz von Oswald trio. Photo: via Modern
Tags: