''To me jazz is a montage of a dream deferred. A great big dream – yet to come – and always yet – to become ultimately and finally true'' – Langston Hughes from Jazz as Communication.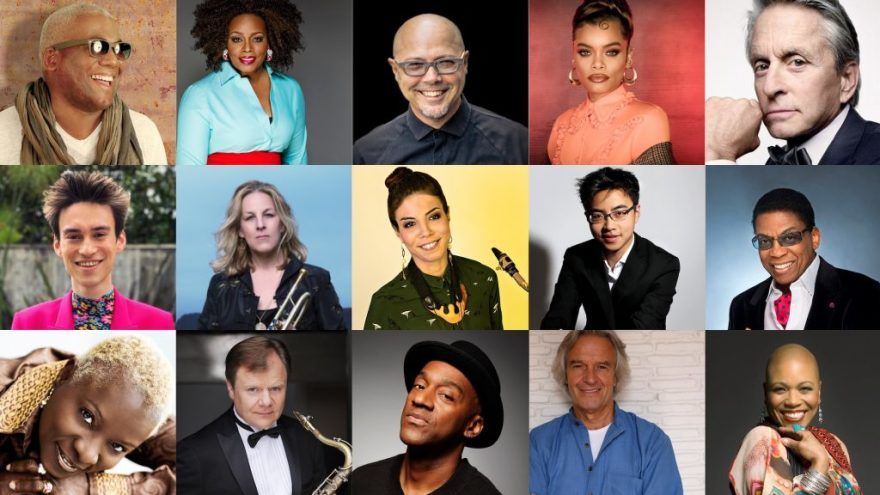 Jonathan Butler (above top left, reading then across l-r for each row and down), Dianne Reeves, John Beasley, Andra Day, Michael Douglas, Jacob Collier, Ingrid Jensen, Melissa Aldana, A Bu, Herbie Hancock, Angélique Kidjo, Igor Butman, Marcus Miller, John McLaughlin, Dee Dee Bridgewater. Photo: Hancock Institute
Today it is International Jazz Day. A universal language jazz draws us together rather than tears us apart against all odds not only today but every day and makes us all want to see.
Explore the Jazz Day website for all events taking place today to dip into and fully immerse yourself in.
Tags: