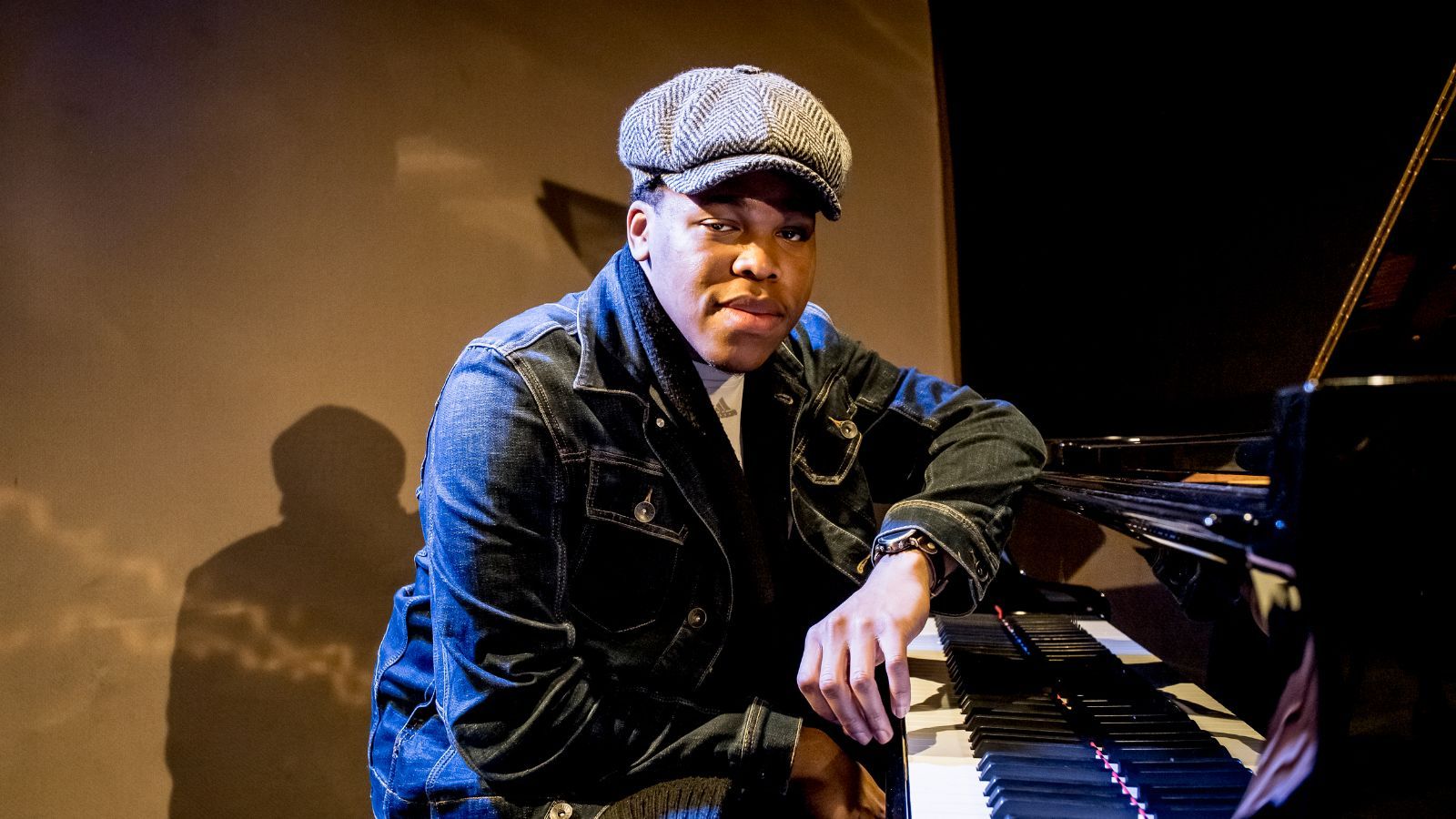 A Dizzy's jazz club New York City live recording - you get a sense of being there given the words of introduction and hearty applause well caught by the desk and winging over to the way this is mastered. 'The IT Department' from the record is a previous marlbank track of the week and a few weeks since listening to it it sounds even better than our first positive impressions. Swinging, think Kenny Kirkland most impulsively walking with the spirits on that track. The American pianist Isaiah J. Thompson (born 1995, hailing from West Orange, New Jersey) is highly exuberant here. The tune is very ''Young Lions'' 1980s. The springy declarative bass from Philip Norris is reminiscent of Bob Hurst from the classic Branford Marsalis quartet. Norris was on the pianist leader's EP Live from @Exuberance released five years ago. He certainly knows how to slam hard.
There's a Pettifordian Phineas Newborn Jr. flourish that finds Winnipeg bassist Norris particularly lit up inside on 'For Phineas'. You will be ripping into Here is Phineas (Atlantic, 1956) on which Oscar Pettiford - a big influence on Christian McBride in our thoughts at the moment given the powerful New Jawn's Prime - figured.
The way Thompson slams in here after the long bass solo is a thrill. Saxist Julian Lee plays more of a perfunctory role overall although he can wail. Think the 1990s sound of Branford Marsalis in a few passages on 'Tales of the Elephant and the Butterfly'.
Applause ripples in ahead of the solo piano statement on 'Good Intentions (Learn Our Names, Say Them Right)' that goes into stride. Drummer Domo Branch is on a few tracks, otherwise it's Wynton drummer Taurien ''TJ'' Reddick - the title track at the end has Reddick on it. Definitely worth your time especially the Memphis styled Phineas tribute and 'The IT Department.'
Out today
Isaiah J. Thompson, photo: Steinway
Tags: