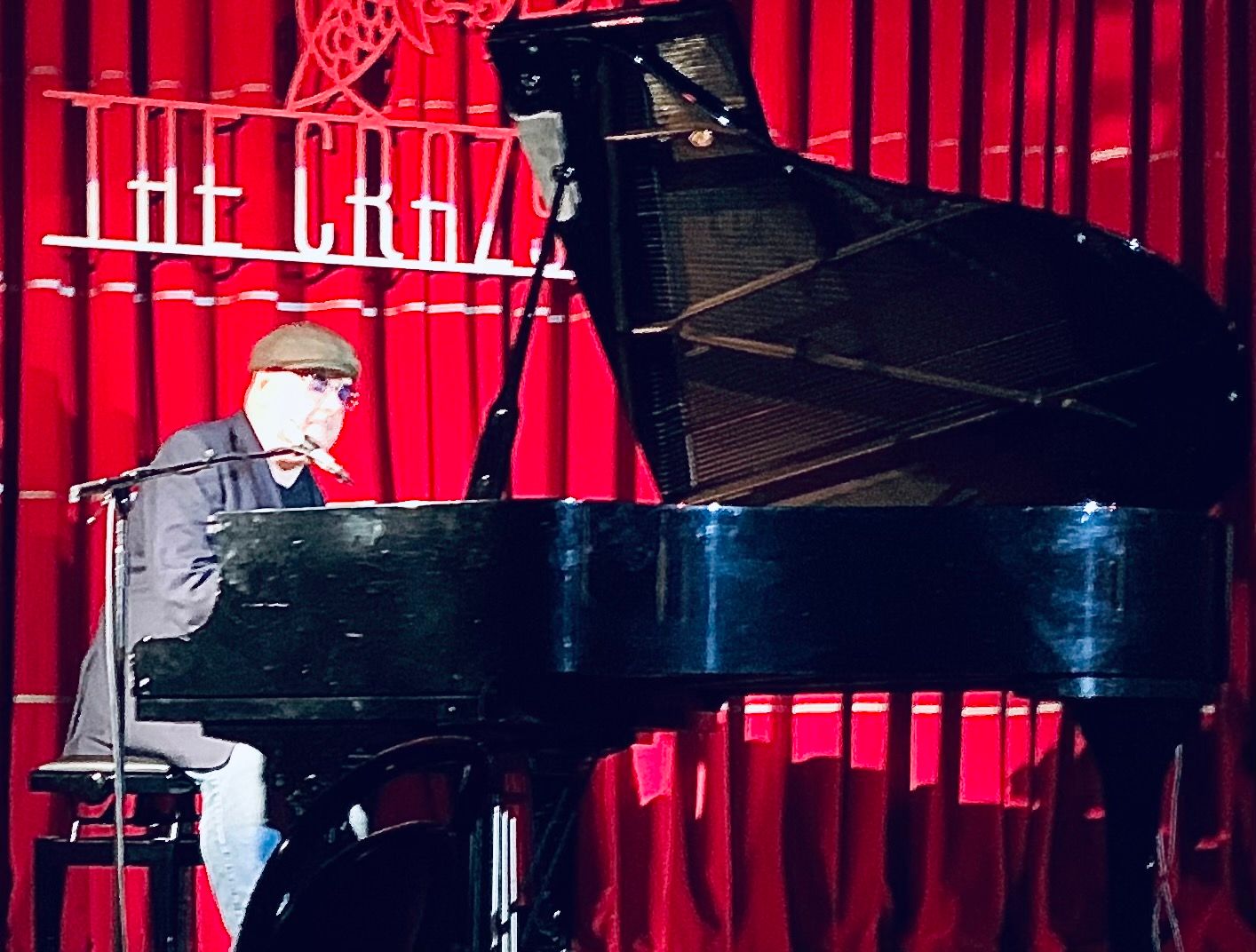 Earlier in the afternoon, there's another show tonight and tomorrow singer-pianist Ian Shaw re-opens jazz shrine the Pizza Express Jazz Club after 15 months of considerable purdah with the redoubtable Liane Carroll all the way from Hastings, this was an intimate occasion in optimum surroundings in terms of a listening audience at Soho basement spot Crazy Coqs, a few steps from the heart of London's west end and Eros.
And the god of love would have warmed, surely, Shaw-ly, at the piano with a single microphone and a stool. On the mend from laryngitis, he said early on that he was ''82 per cent recovered'' a few ''ragged edges here and there'' he demurred modestly. As for the dreaded ''l'' word, ''Lockdown'', he mentioned it in passing spending his time he told the collective socially-distanced huddle, how away from music he was volunteering down the Foodbank where a lot of the male recruits anyway seemed to go by the name of Derek. As for music he wasn't too fussed on online malarkey and that's understandable given what rapport the great singer has with an audience there in front of him not down the end of some modem connecting him to Madagascar or down Myfanwy's place directly to her kitchen disco in Merthyr Tydfil.
Highlights early on after a Randy Newman start was a treatment of Jimmy Webb's 'Wichita Lineman' and a Danny Barker rootsy New Orleans number from 1936 'Save the Bones for Henry Jones'. ''Henry is not a drinker/He rarely takes a nip/He don't need a napkin/'Cause the things he eats don't drip – blip!'' made me laugh because of the inflection and sheer timing of the Welsh wiz.
There was reminiscence of Amsterdam clubbing days again, and the Alto back in the day, a recurring jazz club theme sometimes in inter-song chats, but this time new anecdotage inspired by hanging with Madeline Bell who encouraged him to get stuck in down the gay clubs of the great city.
Ian reminisced about being under the host after a few beers hearing some terrible singer and being refused the chance to sit in but later more encouragingly communing with some policeman called Nigel from Ipswich in his downtime. ''But I am award winning,'' he implored returning later to conceivably jam before being admitted to the bandstand even worse for wear and not something he'd wish to repeat.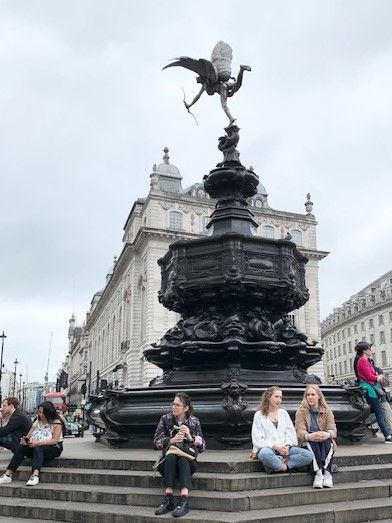 The Crazy Coqs set was really very good overall. I've seen Ian quite a few times but never solo for a whole show. Indeed I suppose the pick was the Joni Mitchell material and Ian's version of 'A Case of You' rendered as well on his brilliant 2006 album Drawn to All Things: The Songs of Joni Mitchell. It was fitting given that we are only days away from the 50th anniversary of Blue. We got a bit of vocal trumpet, you read it here first, and some scatting later in the 80-minute set and quite pleasantly at that. Ian's piano chops meanwhile were very listenable as always. He is an excellent pianist. Bob Dorough and Terrell Kirk's 'Devil May Care' towards the end was the ultimate. SG
Ian Shaw, top, at Crazy Coqs, a stone's throw from Eros, above Photos: marlbank
Tags: