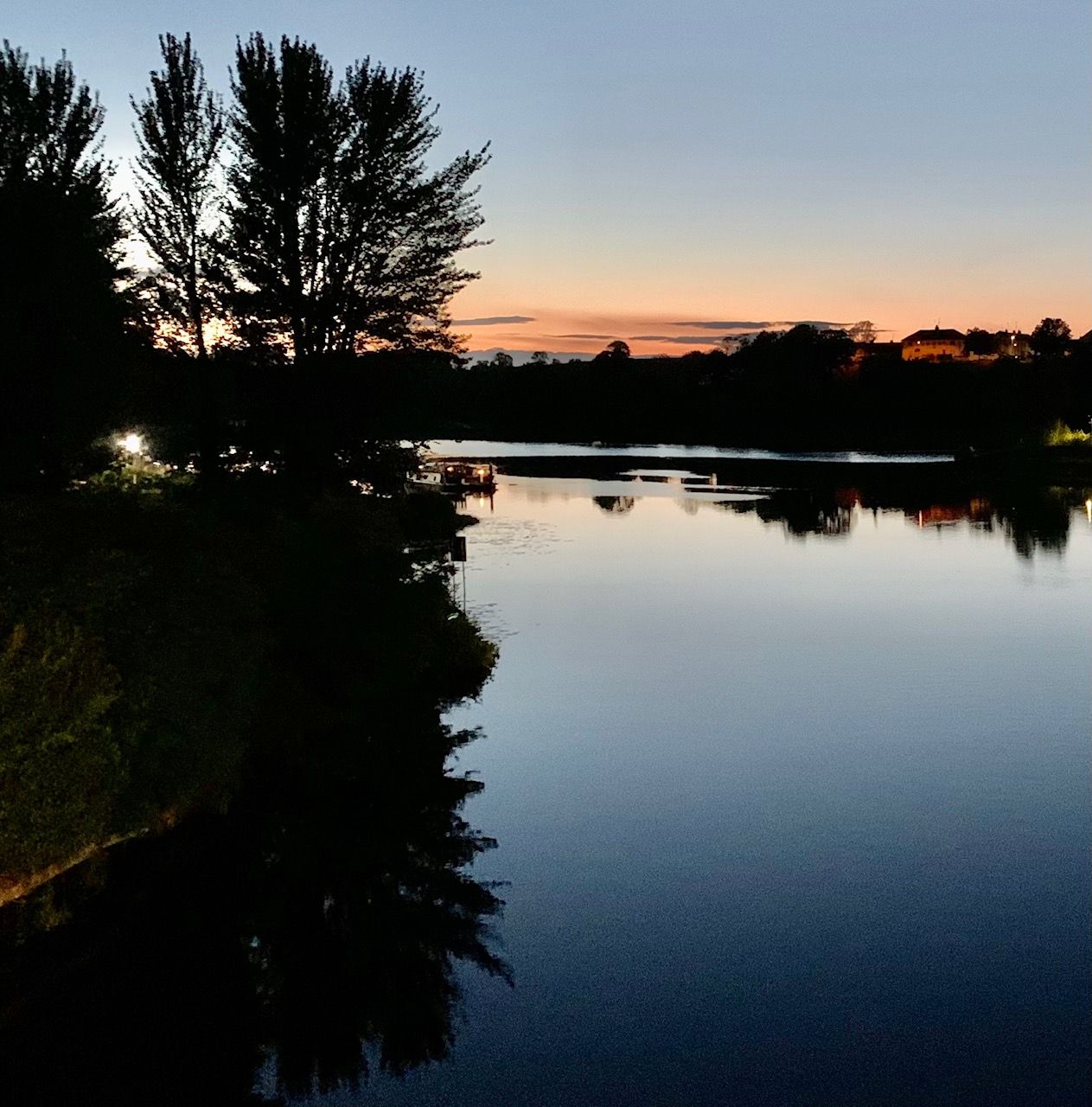 ''Silence and darkness were all I craved. Well, I get a certain amount of both. They being one''
- Samuel Beckett, All That Fall (1957 radio play)
The evening waters of the Erne, near the West Bridge, that run around the island town of Enniskillen
You glean an inkling that it will be a good night when staff turn down the television volume to play The Pogues' & The Dubliners' version of 'The Irish Rover' as the Family band began to unspool cables and test mikes to 1-2 during the soundcheck. So, a welcome return visit to Magee's for its popular and well-attended Monday night gig.
More a concert than a seisún there was more flexibility in the trad Irish instrumentals in the mix than ever. Paul Simon's 'The Boxer' was early on and quickly, the bar was busy even given that this was a slightly earlier start than pre-Lockdown, the listening crowd sang organically along to songs without any real coaxing from the band. Paul Simon's 'The Boxer', Bob Dylan's 'Rock Me Mama' (ubiquitous locally because of local country hero Nathan Carter's version) and Ewan MacColl classic 'Dirty Old Town' were among the vocal numbers that Conor Magee who also accompanied on guitar rendered. Simon and Garfunkel also influence the local original singer/songwriter scene with break-out duo Niamh and Philana now playing rock festivals such as Stendhal on the north coast and further afield.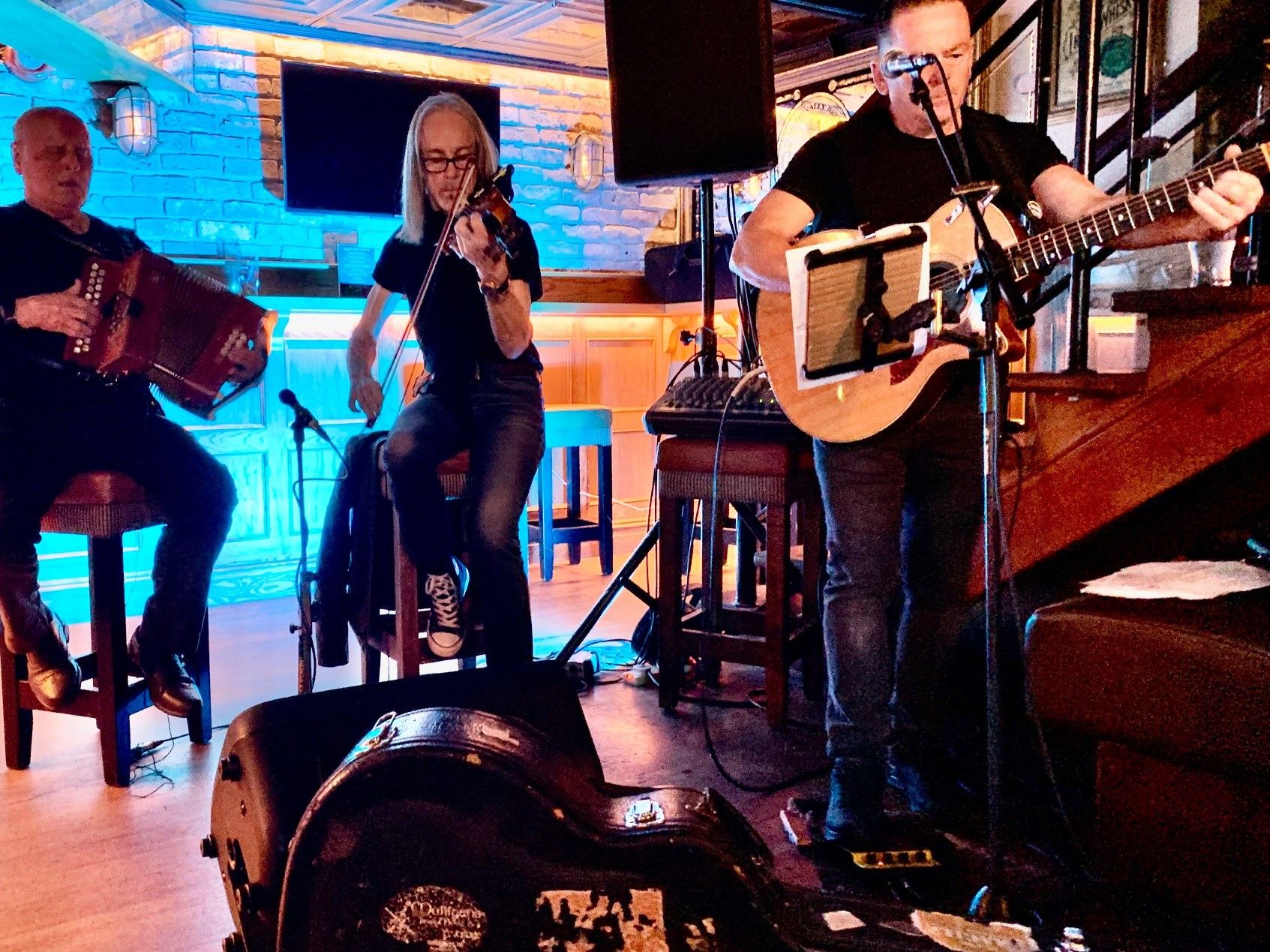 Best of the instrumental-only trad pieces was a fast and furious version of the set dance 'King of the Fairies,' fiddler Pat McManus (Mama's Boys, Celtus) as good as it gets either in trad guise as here or playing the blues as if Gary Moore was suddenly reborn. The set also included a fine version of Bagatelle's 'Summer in Dublin'. Box accordion/concertina icon and pater familias of all music styles regardless in Skintown was steady-Eddie and rock of all ages, Gaby McArdle.
At Magee's: Gaby McArdle, left, Pat McManus, Conor Magee. Photos & review Stephen Graham
Tags: reviews