Go back many years. There you will encounter a comparable Nik Bärtsch record.
Lift the lid. Start and then continue to the upcoming Manfred Eicher-produced Entendre intimate in the sense that it is a solo piano conception and relates most in the pianist's discography to Hishiryo: Piano Solo from two decades ago.
What is striking drawing up to the two albums, as good a starting point as any, is how remarkable and intact the Bärtsch sound was back then out of the blue, a record that shows how the sound we are now very familiar with and is unique in contemporary music is not a recent invention but seemed fully formed at least deciding that now with this new input. Bärtsch is still catching up with himself. He is not softening at all.
I've seen the pianist live twice, the first time at a festival in Finland in 2007 and the second in 2015 in optimum sound at King's Place, London reviewed here. Both concerts, however, were in group contexts not that Entendre is a miniature. The performance in Tampere was probably the better of the two appearances. At the time I had heard nothing ever like Bärtsch. I do not think I have heard anyone like him since. What both concerts shared in common was a heavy duty intensity grounded in very intricate repetition, more a ritual to use one of the words often associated with the Swiss musician, and not to forget the strength of the discipline (significantly inspired by a Japanese martial art).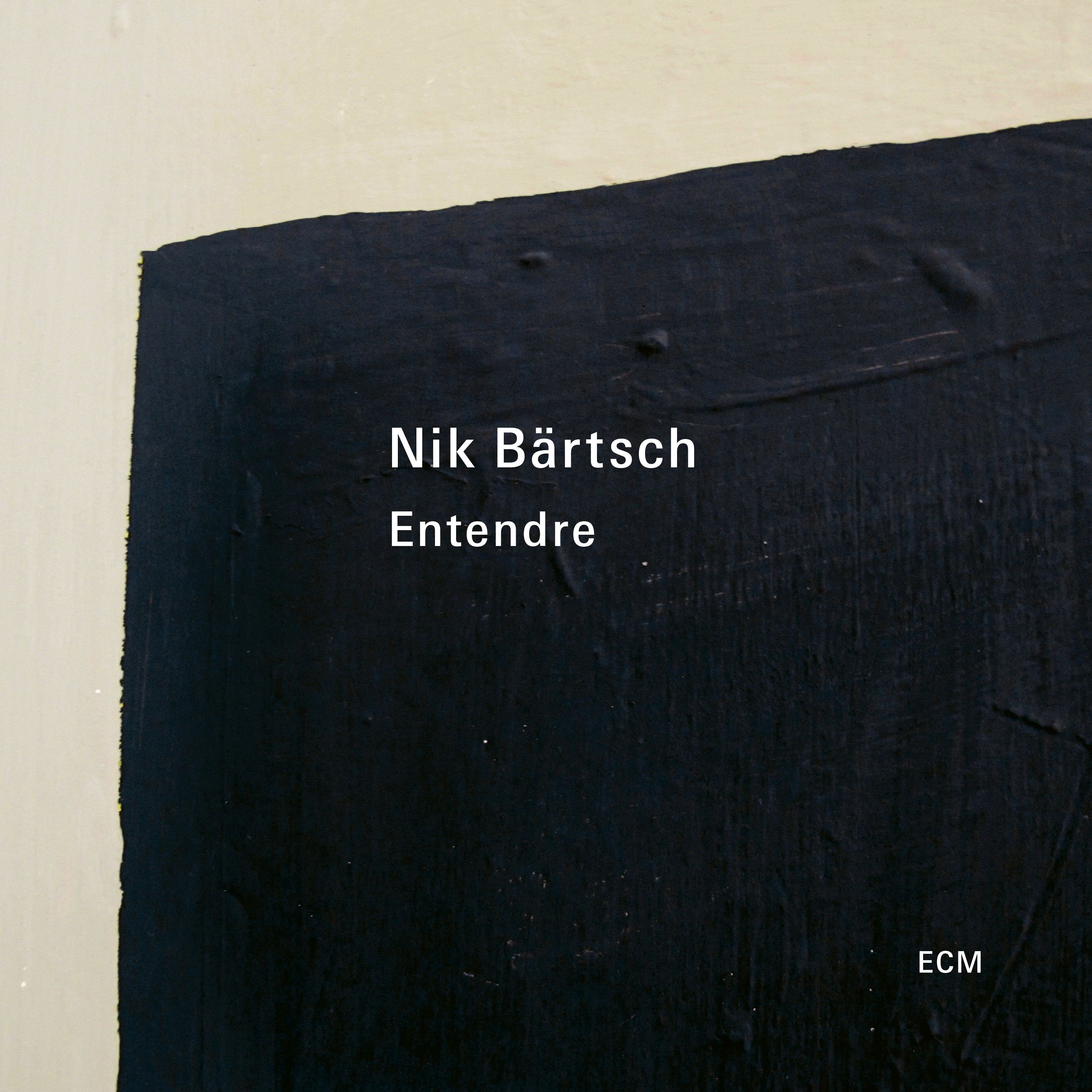 Entendre was recorded in Lugano last year. Again as live with his groups the record has an intensity and exists in blocks of sound that snap free through some sort of mysterious process to do with rhythmic pulse crucially in the exploring of inner and outer resources of the piano. The ''Moduls'' he creates have an iron hard discipline to them and chime with past work certainly in the language that he has created. As a listener you need to enter the pianist's world completely. Five Moduls and a piece called 'Déjà-Vu Vienna' are what's on the album.
A sensory assault that compels active listening, something not all records achieve in doing, 'Modul 26' and 'Modul 13' are significant statements while the 'Vienna' piece is relatively relaxed by Bärtsch's standards. However, I do not see any of these pieces as mood pieces at all and the album does not pivot between tension and release. If you find the album difficult to grasp start at the final track first (eg the 'Vienna' track: I can see the slight irony in saying that but no matter) and begin again. The Bärtschian way allows jazz listeners to be drawn to it instinctively but does not necessarily permit them to know how and why because there are no clichés and Bärtsch speaks fluent Bärtsch. A path then towards more insights into the mind and vision of a remarkable composer. He was ahead of his time back in the Hishiryo days. He still is a pilot and we remain passengers to a destination that is utterly unknowable within.
Stephen Graham
Released by ECM on 19 March
Bärtsch's band Ronin (with bassist Jeremias Keller & drummer Kaspar Rast) recorded on Monday in Exil, Zürich, is streaming via YourStage
Tags: