Nary a glitterball in sight. Track of the day, masters at work and brand new in the marlbank 1 Love spot is 'Disco Ears'. New from the 1990s sax-plus-rhythm section supergroup - in other words the quartet of Joshua Redman, Brad Mehldau, Christian McBride and Brian Blade landing a couple of years on from the well-received RoundAgain.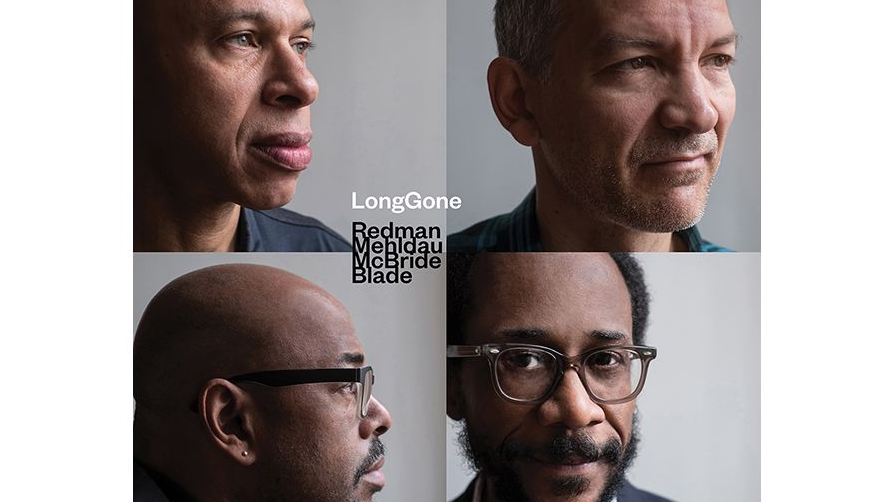 Incredibly warm - Redman leading on super fluent soprano saxophone - but never trite, you should not overthink your attitude to this melodically rich charmer that sounds contemporary even when it borrows so much from the 1990s. Instead let the ripples it releases wash all over you. Suddenly the world seems a better place as you swim into its harbour and shelter from the storm.
If the Wish and even better the Moodswing approach (the albums that made Josh Redman's name) ain't broke and it certainly ain't - there's no need at all to fix it. Drawn from September's wryly titled LongGone.
Top in the header photo from left-to-right - Brian Blade, Brad Mehldau, Joshua Redman, Christian McBride. Photo: Michael Wilson
Tags: reviews