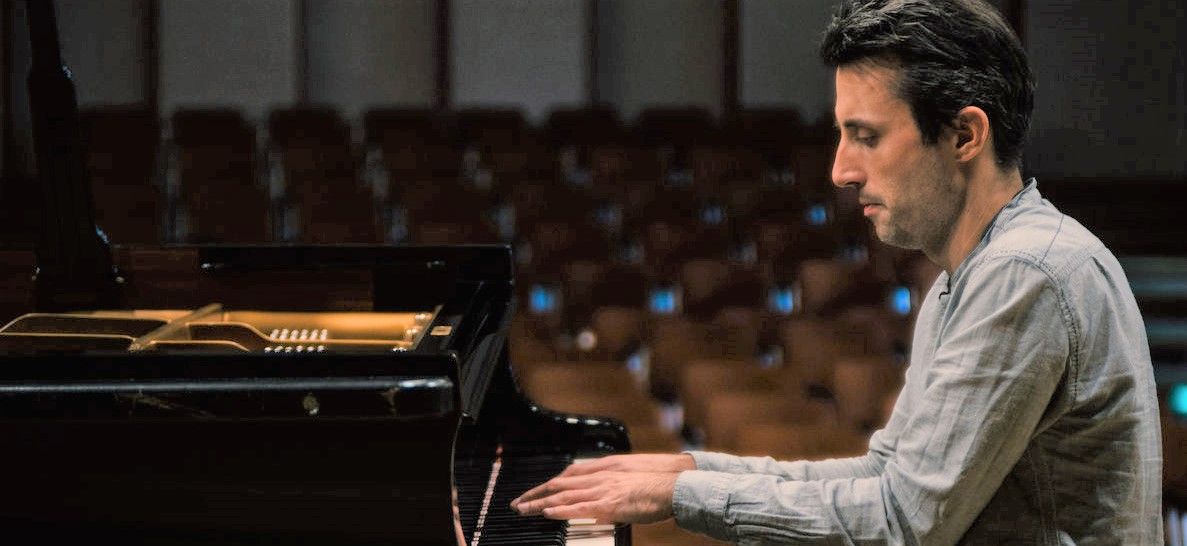 Welcome back. Go cold turkey with word on a choice morsel.
Break a Vase was recorded back in the summer in an Oxfordshire studio. By the Mirror Canon sextet of improvising pianist Alexander Hawkins' whose music is difficult and often inpenetrable there is nonetheless always a polymath logic to it that is original, worthwhile and rewarding. The only other top player in the same bracket who compares on the English scene is Matthew Bourne although Bourne's style is less influenced by the AACM and radical Chicago African-American avant-garde from the 60s as Hawkins is, more the zestful puckishness of Keith Tippett or Annette Peacock.
Hawkins usually sticks to avant styles and this year picked up admiring mentions for his role on the Anthony Braxton standards quartet box set. Braxton's own Togetherness record was one of the best of his career released almost exactly a year ago. Hawkins is canonically-speaking mirroring with long-term confrères including his fellow Braxton players Northern Ireland's Stephen Davis – who has a connection with Matthew Bourne in the trio Bourne-Davis-Kane – and bassist Neil Charles heard this year superb live with Lady Blackbird who was making her London debut.
Davis, an often-heard drummer with the Sazeracs at Belfast jazz bar Berts, was seen this month on local TV playing the trad-jazz flavoured music written for a production of Blandings (view from the 25-minute mark) based on P. G. Wodehouse's comic novels. Charles' erstwhile Zed-U colleague the Sons of Kemet star Shabaka Hutchings is on Break a Vase and one of its main talking points. Hutchings' cameos are fascinating, for instance this year on 'Kamau' the Anthony Joseph instant classic or live recently blowing communally in egalitarian fashion during A Great Day in London. Percussionist Richard Olátúndé Baker and the electric guitarist Otto Fischer also figure. Hutchings is no stranger to working with Hawkins and appeared with the pianist on 2014's Babel release Step Wide, Step Deep and the pair have also performed together with Louis Mohoho-Moholo among the Five Blokes line-up. ''Mirror Canon'' in the title and band name makes us wonder if this is partly a referential exercise in baroque-inspired form however cryptically. A mirror canon is a canon or fugue in which the parts and intervals appear in the score simultaneously the right way up and upside down, as if a mirror lay between them. Released by the Zurich label Intakt on 21 January. Shabaka Hutchings, top, Alexander Hawkins above
Tags: