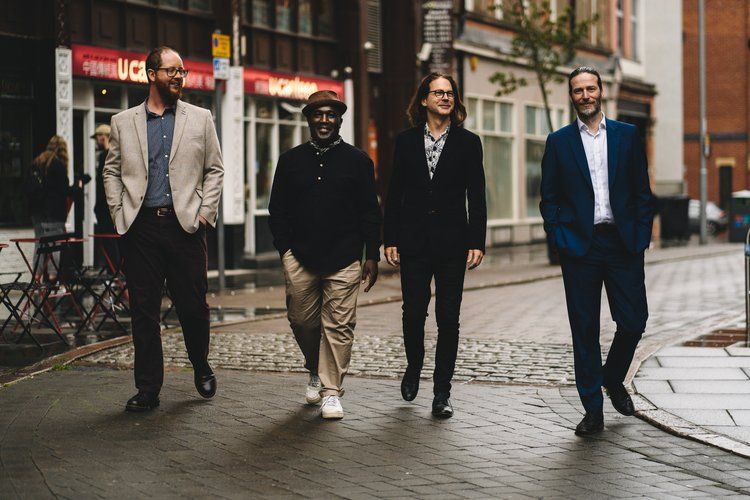 l-r: Andrew Wood, Tony Kofi, Simon Paterson, Paul Deats. Photo: Martin Makowski.
You won't know the tunes here yet given their newness - they are originals written by Sharp Little Bones bassist Simon Paterson. But the style or styles more accurately these inhabit are familiar without being at all derivative. Above all there is a sense of beginning, middles and ends to the tunes - in other words they are strong on structure so at no time despite not knowing the pieces do you feel lost.
There is a questing non-complacent side to what saxophonist Tony Kofi - probably one of, even, the, most in-demand touring post bop saxophonists on the UK jazz club scene at the moment - and relative unknowns keyboardist Paul Deats playing piano, Rhodes and synths, upright and electric bassist Simon Paterson and drummer Andrew Wood do.
It's an album which isn't about all guns blazing and that takes its time without being tedious. And you get a certain narrative arc within each piece. It's not like it's a procession of formulaic Buggins turn soloing.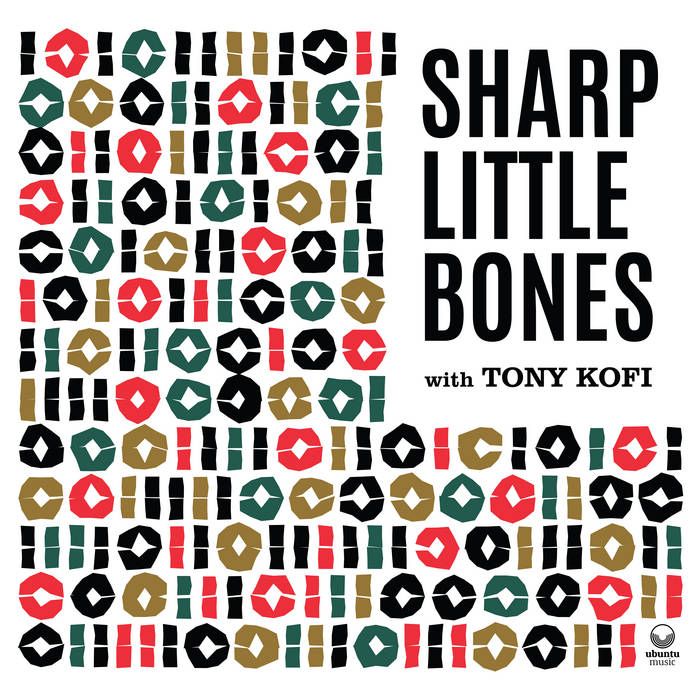 'Chromatose' certainly has real meat and the best soloing of tenorist Kofi's formidable work on the album is contained there. But there are other highlights from the 56-year-old and the tender lead line on 'Downfall' also is among the best bits of all. The trio who back Kofi are knowing and steady: they work a lot at Nottingham venue Peggy's Skylight. Kofi also hails from the east midlands city. The saxist on 'Roo's Blues' goes a little more retro than anywhere on the record. On this same tune Wood is quite Art Blakey-like. To an extent role models are from the golden age and Kofi while a chameleon stylistically given his sheer instrumentalism and versatility (on other records in recent years such as Another Kind of Soul he has paid tribute to Cannonball Adderley) is quite Sonny Rollins-like. The band decide to groove a bit more on 'Mackerel Sky' and on 'Troll Stroll' there is a great mash-up chopping between a bugalú type rhythm and very contained more recent almost drum 'n' bass-like feel. While too ponderous early in the tune 'Trailblazing' finds Kofi trilling more later which shows another seam of phraseology in his capacious repertoire. As introductions to the rhythm section that is Sharp Little Bones go this is an ideal calling card and as album art goes the cover, which has an almost woodcut-like linear repeated motif contained in its crisp graphic design, is a cool flourish visually and worth mentioning.
Out on 12 May. 'Mackerel Sky' is streaming
Tags: reviews