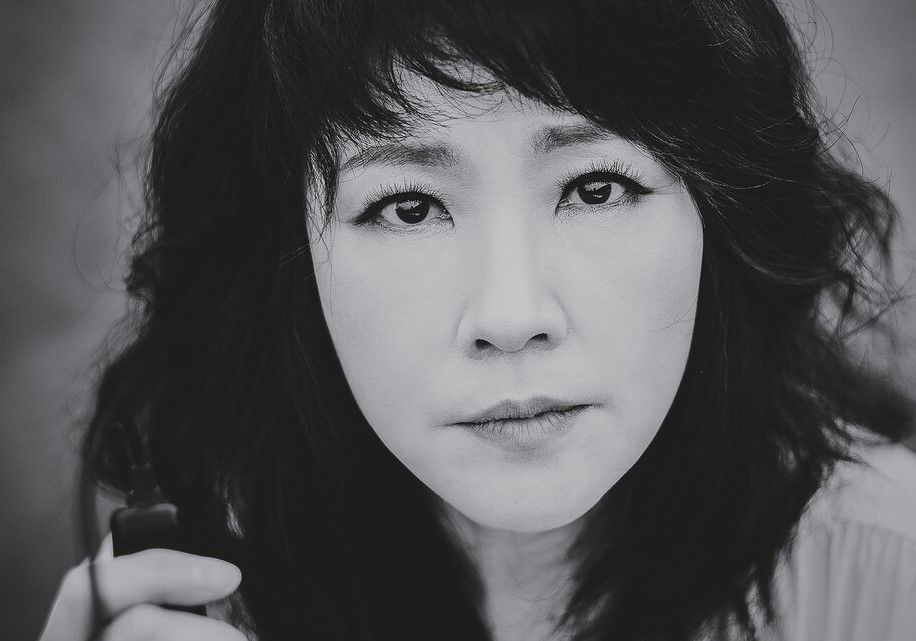 Here's the title track of the Youn Sun Nah release Waking World out on 28 January and which for the first time on an album in its entirety features the Seoul singer's own songs. It's YSN's first album since 2019's Clément Ducol-produced pop song-strewn Immersion. The title-track is lightly orchestrated with a played down yet soaring quality to it that embraces an ominous, intimate, even poetic feel. "This album is both an unbelievable pleasure and a huge challenge,'' Youn Sun Nah says via Warners.
Present at the singer's UK live debut in May 2009 I was staggered by the power of the South Korean's voice and have followed her career since. She is one of today's greatest jazz-influenced voices and like many jazz-immersed singers is highly eclectic in terms of repertoire. If you are unfamiliar with YSN start with the singer's version of Randy Newman's 'Same Girl' from Newman's early-1980s album Trouble in Paradise.
At that first London show when the singer was accompanied by jazz guitar great Ulf Wakenius the clear highlight that night at east London jazz club the Vortex was the treatment of Lars Danielsson's song 'Asta' with lyrics called 'The Linden'. Sun Nah also showed her linguistic dexterity, singing in Portuguese on a few bossas, French very effectively on Jacques Brel's 'Ne Me Quitte Pas' as well as delivering a range of other songs that moved from Tom Waits' 'Jockey Full of Bourbon' to the homespun Americana of 'Shenandoah.'
Songs on the upcoming album are: 'Bird On The Ground,' 'Don't Get Me Wrong,' 'Lost Vegas,' 'Heart of a Woman,' 'Round and Round,' 'My Mother,' 'Waking World,' 'Tangled Soul,' 'It's OK,' 'Endless Déjà Vu' and 'I'm Yours.'
The million dollar question that must remain unanswered for the moment: Will this be a successful transition from delivering exquisite treatments of jazz, chanson and popular song material to the quite different singer-songwriter space?
Tags: