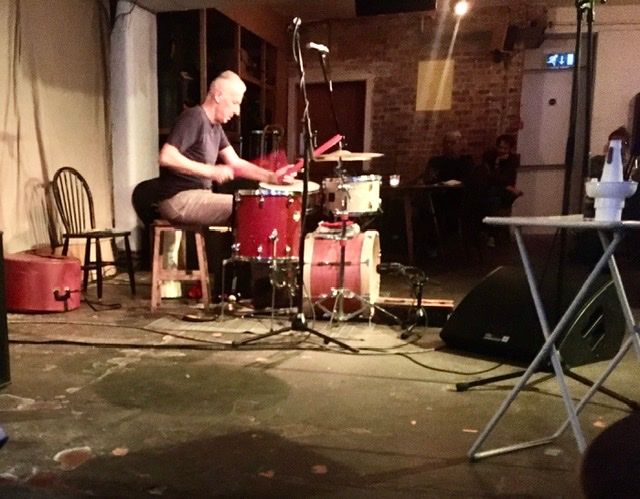 Sound is written into the name and DNA of Cafe Oto over a baker's dozen of years.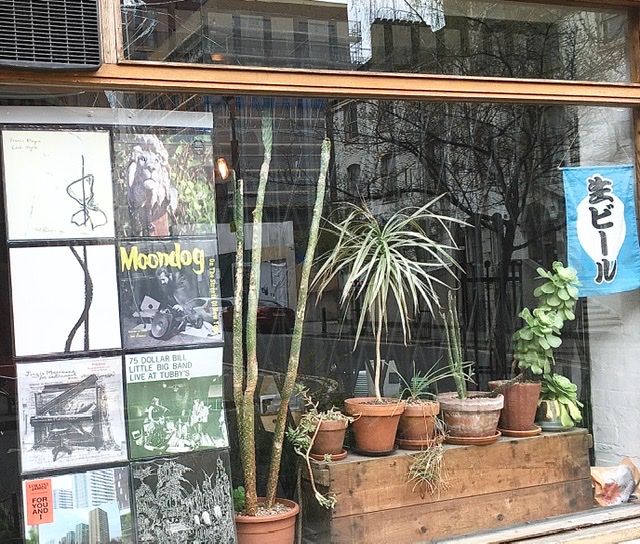 As part of his residency drummer, composer and improviser Steve Noble was playing solo in the first set ahead of a duo with trumpeter Gabriel Wonck. The first set was a solo performance by Noble who was one of the first artists to appear on leading London jazz-indie the Babel label when it began in the 1990s and more recently is known for his work with Decoy. There was no need to write down song titles (although perhaps a title will be created for what we heard) because this was a long absorbing improvisation that never overstayed its welcome and in fact could have even been longer. What Noble does is sweat the detail whether placing tiny metallic tray-type objects on the skins of his drums or switching the emphasis say from soft mallets as he began the set with or to juggle stick and brush.
There was power but there was also tenderness and Noble can dazzle in a martial sense as he did fleetingly later in the set with a fervour that just materialised and fitted the context. It's hard to compare him with anyone on this showing only. Perhaps there was a little of Han Bennink in his approach but none of the zaniness or the same theatricality that you often get with the Dutch master.
The best sections involved Noble detuning the pitch of the bass drum and teasing it up and down and out of the value that it had been initially set to. When he produced what to the naked eye looked like a pair of soft red rulers the point of departure altered once again and we entered another world of elemental sound. SG
Steve Noble at Cafe Oto, top and above. Photos: marlbank. See the Cafe Oto website for more details. Further dates are on 3 June in solo and duo with Seymour Wright; on 10 June, solo and in duo with Ute Kanngiesser; on 17 June solo & duo with Pat Thomas; and on 24 June solo and in duo with Alex Ward.
Tags: