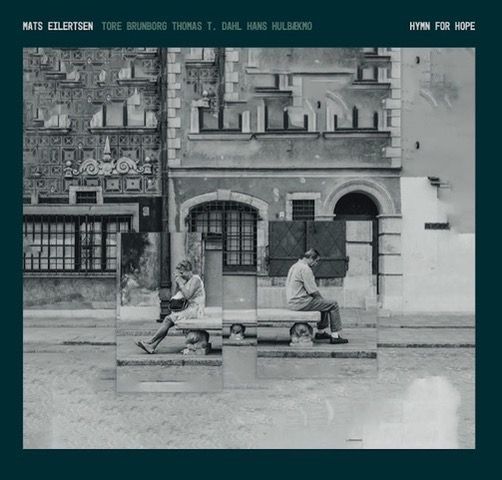 Full of a certain melancholia rising up from despair, double bassist Mats Eilertsen has Hymn For Hope out in the autumn.
Less Edvard Munk more landing in the mantle of a transcendental vision November time's Hymn for Hope features the poetic tenor saxophonic oration (as opposed to scream) of Tore Brunborg with in the harmonic underpinning guitarist Thomas Dahl and drummer Hans Hulbækmo in the den of the Norwegian bass don.
Sadly only the cover art is available to share so far from this release which is all Eilertsen tunes. If a track becomes available I'll do a further post. But it is worth commenting as a hint that the writing throughout is very convincing.
Pick of early listens is the mighty 'Sunday' led off by a lovely percussive line and a big statement from Eilertsen behind which a legato line whirs mysteriously along with the ritual patter of percussion that adds a sense of Indo mysticism. When Brunborg comes in it is frankly, let's level, jaw-dropping. SG
Hymn of Hope cover above
Tags: