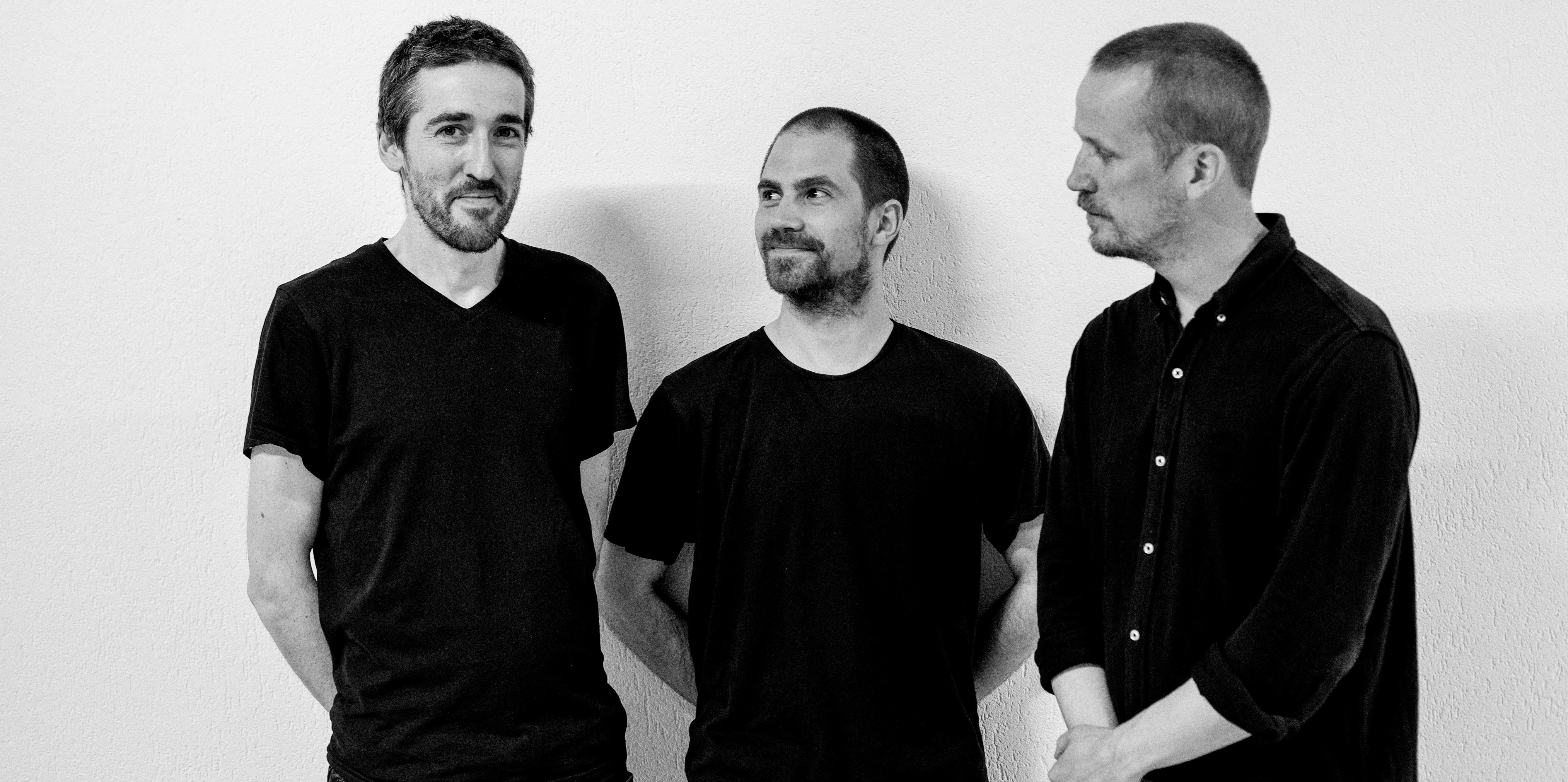 One of the first significant jazz releases of 2022
Vermillion connects partly to Kit Downes' most acclaimed record to date back in his early career as a solo artist – the Mercury-nominated Golden – released by Christine Allen's Basho label back in 2009. That's because drummer James Maddren is in this new trio. But time has moved on and Downes' approach is fairly unrecognisable since. The twist engineering new growth instead of the more straightahead bassist Calum Gourlay is the more experimentally-inclined Swede Petter Eldh, first championed by Django Bates and fast becoming a pace-setting stylist in his own right. Eldh has a significant role in the composing in addition to Downes, their twin approaches chiming imaginatively and given expression by the sheer drive of the trio.
Joker in the pack is the dreamy, but perhaps overly abstruse, cover of Jimi Hendrix's 'Castles Made of Sand' (from 1967's The Jimi Hendrix Experience). Not unknown to coverage by jazz artists having been interpreted by Lonnie Smith in the 1990s following in the footsteps of the Gil Evans Orchestra two decades earlier the trio here completely recast the number in their own image. It's a fair bet that more than a few hardcore Hendrix fans will be intrigued at the extensive refurbishment of the song. In the context of the album recorded in a Lugano studio last year the treatment does not stick out like a sore thumb at all as some covers folded in among originals can.
What we can glean most of here is that Downes not only is a master of harmonic imagination he also has his own specific non-orthodox ideas about how improvising pianists should operate. So, for instance, he hardly ever, and certainly not at all on Vermillion, resorts to holding patterns lashing together slabs of groove as padding or anything that resembles a short cut. He instead often sounds avant-garde without fully going there and you gain a sense of complex highly abstract investigation but not overt showy hardcore signalling in this direction just to be credible.
Another thing Downes does really well is to pace his solos by stuffing his runs with hair-raising metrical switchbacks and a wide range of dynamic moods built in. He can be austere for instance on 'Rolling Thunder' and there is a darkness to the album that is part of its fabric and deep core. Eldh's role comes to the fore on 'Plus Puls' and 'Sandilands' which appeals for its all-round ease of execution and sheer polish. Final word on James Maddren who is an ideal drummer for Downes because he can play his own sense of responsive melody on the drums and there is a lot of power to his playing built up brick-by-brick formed from a store cupboard of prog, jazz-rock and straightahead rhythms that are part of his extensive armoury. 'Sister Sister' is streaming ahead of release. The Manfred Eicher-produced Vermillion is out on 11 February.
James Maddren, Kit Downes, Petter Eldh photo: Caterina Di Perri/ECM
Tags: