''What a year. As 2020 nears its end,'' writes Wulf Müller, who during an illustrious career so far has signed acts such as Madeleine Peyroux, Dee Dee Bridgewater, Michael Brecker, John Scofield and The Bad Plus to Universal International and more recently headed up jazz strategy at OKeh releasing records by Craig Handy and Nils Petter Molvær, ''We can say for sure that it will be a year we won't forget easily. For many different reasons: first of course for the mayhem the virus caused around the world with over 1 million deaths globally and an impact into the entertainment industry of unheard proportions. Almost all touring stopped at one point and artists, agents and venues suffered financially, threatening their existence. New models to create income needed to be found and online shows for which an audience paid, were one possibility. And releasing records!
''2020 as well will be remembered for the tight US elections and the relief felt around the globe after the final counting showed a win by Joe Biden. This should be a start for better international communication and a chance for the world climate.
''And yes, the year will as well be remembered for a lot of great new albums coming out and reaching an audience starving for good new music to help them through these challenging times. In Europe there were some outstanding new records, for example from Norwegian bass player and singer Ellen Andrea Wang, featuring UK guitar player Rob Luft and Swedish drummer Jon Fält, the album entitled Closeness.
''Another example is the new album by Polish pianist Kasia Pietrzko, Ephemeral Pleasures, a wonderful and melodic jazz record based in the European tradition.
''Nubya Garcia's debut album Source made some deserved waves around the globe; Austrian guitarist Wolfgang Muthspiel's Angular Blues, featuring Scott Colley and Brian Blade, is another milestone in his illustrious career and Swiss harpist Julie Campiche released with Onkalo one of the most amazing recordings of this year. Brazilian guitarist and singer Badi Assad put out a stunning solo effort entitled Around The World.
''Many other international artists released great records as well, too many to mention here and in the US. There are five records I want to mention as some of the best of 2020: the James Brandon Lewis & Chad Taylor duo album Live In Wilisau, a powerful and intense musical conversation between sax and drums; Palladium 2020 the incredible multi-artist Wayne Shorter tribute put together by Jesse Markowitz; Christian Scott aTunde Adjuah's new album Axiom, his first live recording and a powerful statement of music respecting its past, living in the present with an eye on the future; saxist Lakecia Benjamin's Pursuance – The Coltranes is a strong statement of individuality and power; and singer Thana Alexa's Ona, a musical expression of what being a woman means to her.
''When having time over the holidays and when in the mood to read I would suggest go for Ben Sidran's The Ballad Of Tommy LiPuma, a touching biography of the late producer and a fitting portrait of the man I was lucky enough to know.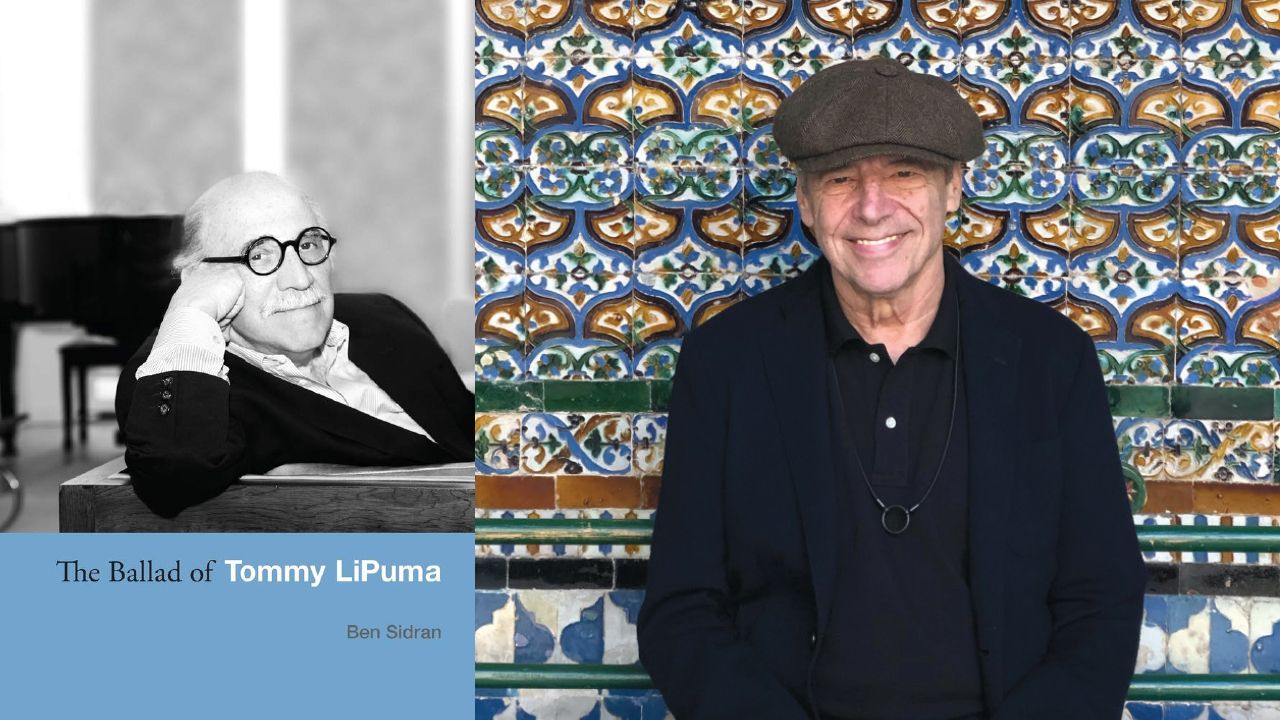 ''The coming year can get better in many ways; musically it will have to be a good one to keep up with 2020 but with many new recordings scheduled from the genre's most adventurous artists, I am sure we will get continuous wonderful recordings to help us through difficult times.''
Read more regularly from Wulf by bookmarking his blog.
Wulf, top left, with legendary 'Young Americans' alto saxophonist David Sanborn. Photo: John Gundlach
Tags: