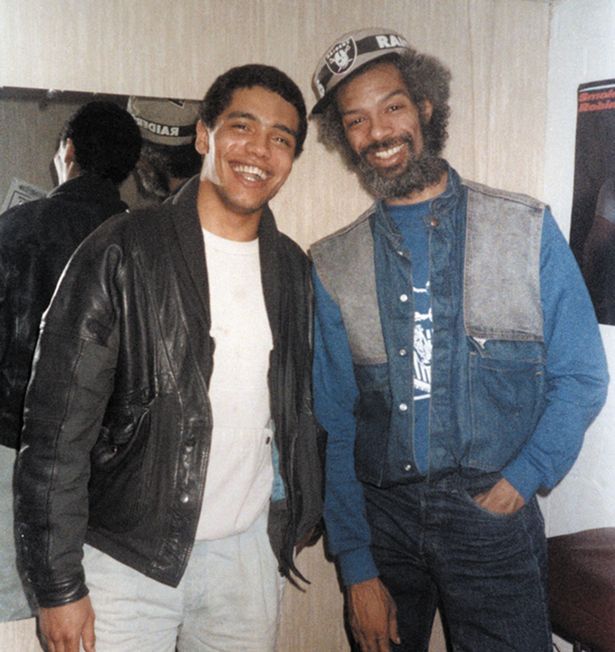 There are so many layers in Malik Al Nasir's Gil Scott-Heron memoir it's not easy to concentrate on one. But there's more than a neat summary could do justice to and that's what makes the book so compelling. On one level there is Al Nasir's breakthrough moment, Mark Watson as he was, when he first got to know the great poet-singer Scott-Heron, blagging his way in to meet the performer after a gig. That's colourful and warm, how this Liverpool lad became part of Scott-Heron's touring set-up. Then there's the deeper stuff, actually far more interesting, the broader autobiography, how Malik, as he became when he converted to Islam inspired by Jalal of the Last Poets, grew up in a number of shocking care homes and how later he successfully sued Liverpool social services for redress.
Then there's the fascinating seafaring exploits going ''deep sea'' to far-flung parts of the world as a steward and cook. And then ultimately how he turned his life around partly through converting to Islam, getting an education, the whole thing going back to meeting Scott-Heron.
The author was only 9 when he was taken into care and the book tells a story of empowerment and awakening in the highlighting of how institutional racism can debilitate and disadvantage a child. It is also a powerful story of radical change and personal enlightenment, against all odds with no safety net, both through his interest in Islam, educating himself partly inspired by the black American experience, and perhaps most of all by a burning anger at the way the system stigmatised underprivileged black Britons such as himself in the deeply demoralising years that were Thatcher's Britain.
Malik's poet's ear makes the leap into the rhythms of his candid and vivid prose an easy progression and given the magnetism that he clearly displays I only hope that he will find time to be a new leader for the UK jazz movement as jazz looks ahead to a future where a good many issues still need tackling and where jazz in its many forms can continue to connect as a healer, teacher and inspiration to help erase some of the obstacles he encountered and which younger generations coming through still have to face. Voices such as his are certainly needed.
His story is a wake-up call. In meeting Scott-Heron and discovering the transformative capability of the power of music even bearing in mind the harsh business realities he witnessed on the road Al Nasir's remarkable story proves once again the adage that music, not to forget an iron determination to overcome adversity and personal bravery, is certainly the healing force of the universe. SG
Published by Williams Collins (hardback, 306pp) on 2 September. On the eve of publication Malik and The O.G.'s perform a tribute to Gil Scott-Heron at the Jazz Cafe, London.
Malik Al Nasir, top left in 1988, with Gil Scott-Heron
Tags: