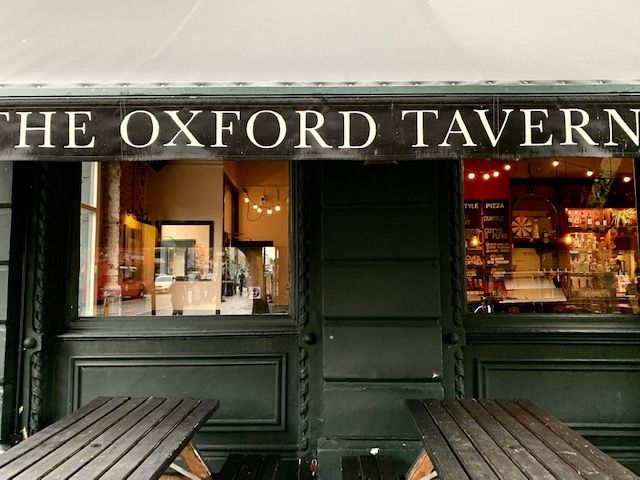 In the upstairs room of the Oxford Tavern this latest in the Jazz at the Oxford series was completely unamplified and while it took a few moments to adjust to the voice announcements of the tunes, (ear trumpet required for these!) the sound of a real trumpet, double bass and drums were very organic and the small room with just enough people in it for everyone to be comfortable, the sound of traffic whizzing by easy to pick out filtering through as August darkness fell over Kentish Town, was a good setting.
Award-winning trumpeter Alexandra Ridout was here with relative newcomer bassist Will Sach and experienced US drummer Jason Brown who has become a part of the London scene significantly at grassroots level in recent years, were joined in the second set by another fine trumpeter Joey Curreri on Horace Silver's 'Peace' and apart from this classic played mostly Ridout's tunes.
'Oxana' was probably best of the first set, the early material shaped around vamps built over interesting rhythm with great bass drum touch from Brown last heard by marlbank memorably jamming with Hannes Riepler at the Vortex and formidable on James Copus' Dusk. He left his kit briefly after a few numbers to fetch some shakers from the side and during the trio's performance was expert at coaxing rhythms from a minimal set-up whether using mallets, sticks, shakers or brushes.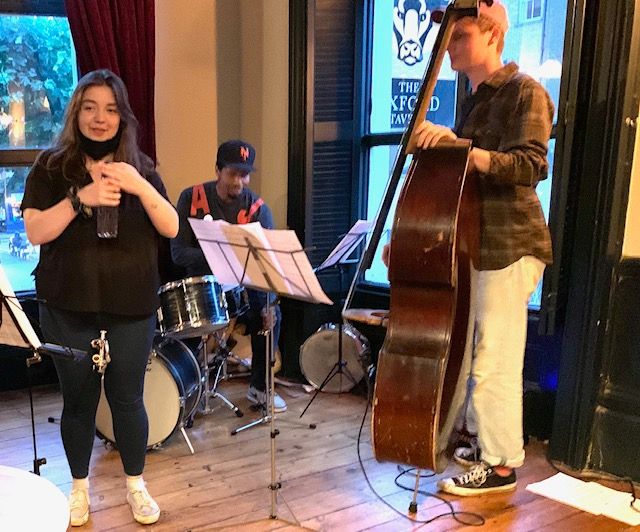 Towards the end he even fashioned something interesting by drumming with his hands on his snare and the way he moved his hi-hat nudged the trio's sound niftily enough along but this was not a power display more to do with thoughtful mellowness lit up by a protean rhythmical imagination.
Ridout has a fantastic technique perhaps reminiscent of Ingrid Jensen a little and clearly is a very special talent and mostly kept the power she has at her disposal under wraps. She can do bluesy well and that came through a little later but above all she has great feel and finds space for her ideas.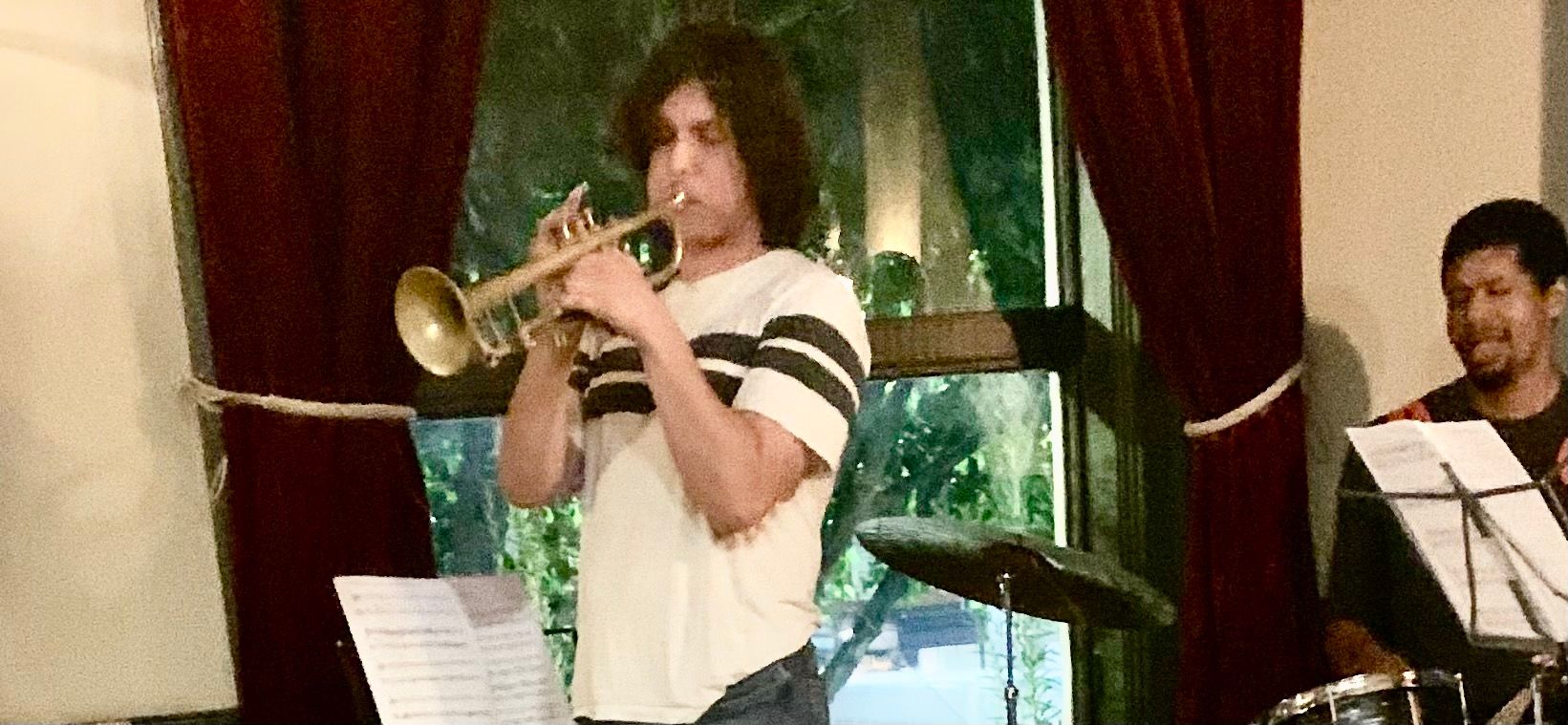 The at times overly oblique originals took a while to grab me but they did in the end particularly in the second set when the trio played 'Wisdom'. Guest trumpeter Joey Curreri, above with Jason Brown, on Horace Silver's 'Peace' took a different approach, inhabiting more of a vintage sound and he certainly has beautiful tone.
Curreri almost stole the show! However, when Ridout soloed after his spot you could tell how she was clearly not going to have the carpet pulled from under her by delivering an effective and original improvisation of her own.
'Summup' at the end has a very poignant melody and had interesting development and was when Sach came through best. Sach, who was taught by Linda May Han Oh, is as good a new bassist as I have heard in a very long time. Overall a very tasteful performance by all concerned in front of an audience who listened hard and knew where to applaud in all the right places. SG
Alex Ridout, top left, Jason Brown, Will Sach
Tags: