Known for his work with Kurt Rosenwinkel and Grażyna Auguścik Matt Ulery as a leader has a discography stretching back a decade and a half with more than a dozen albums to the bassist's occasionally deployed bow, the last one Become Giant with Zach Brock and the KAIA String Quartet last year. Immediately on Mannerist enter again a chamber jazz domain, a style that is certainly what seems to be Ulery's main passion.
The recording feels populated, a crowd of sound fills your ears because it's not at all a one man and a dog kind of record. So no woofs. With a trio, pianist Paul Bedal and drummer Jon Deitemyer joining Ulery, three horn players and that ''crowd,'' if you like - an 11-piece woodwind and brass group while not at all an exact comparison Highway Rider territory springs to mind listening especially to 'Under a Dusken Crown'. But unlike that Brad Mehldau 2010 release, Ulery isn't as beholden or at all a willing captive crouching at the altar of Johannes Brahms. 'Left Window' is the most Mehldau-like of the piece incidentally where Bedal's about.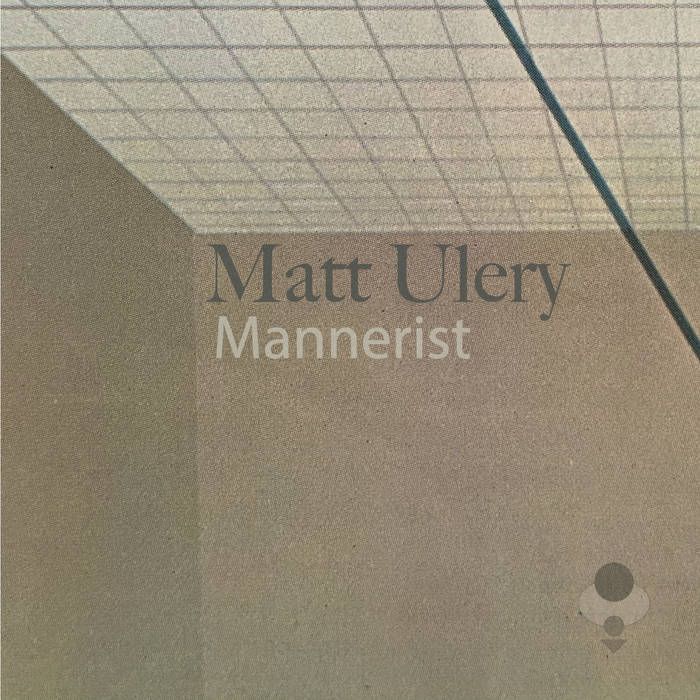 One of the album's pieces 'The Prairie is a Rolling Ocean,' appeared in a slightly darker treatment on 2018's Sifting Stars (above). And all these years on as a showcase for the bassist's arranging skills Mannerist operates at a high functioning level. Occasional flashes of individualism such as the Dave Douglas-like break from long time musical colleague trumpeter James Davis who was on 2012's By a Little Light for example on 'Under a Dusken Crown' are break-out illuminations.
Claiming that Mannerist is like film music soundrack for a film that doesn't exist is a cliché but the thought could easily be indulged given its narrative cinematic style and be plucked by a director looking for music as the beginning of a journey towards a new score. What that movie would be might amount to a bittersweet family drama set in the mid-west of the USA. You get a sense of heartbreak that is being processed on 'The Brink of What' for example. Ulery says that the piece starts ''with a dynamic ballad inspired by the spirit of Duke Ellington's music'' although without knowing that it would be hard to make that connection on a blind listen. Later 'Another Book of Ornaments,' was inspired by the title of a drawing the bassist saw at the Art Institute of Chicago. More than decent overall like a road trip companion sort of album you happily buddy along with. Matt Ulery, photo: Devin Ulery.
Mannerist is released on Friday. 'The Brink of What,' the second of the 6 pieces, is streaming
Tags: