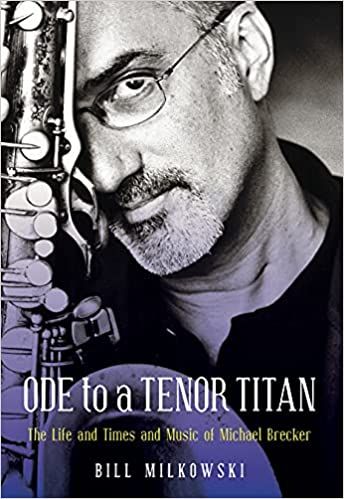 Here's the cover of new Bill Milkowski book Ode to a Tenor Titan: The Life and Times and Music of Michael Brecker.
Milkowski is one of the very best jazz authors around acclaimed particularly for Jaco: The Extraordinary and Tragic Life of Jaco Pastorius.
The new 408-page book, published by Backbeat in October, follows Brecker's career from Philly days on to New York at the end of the 1960s where he became one of the most in-demand jazz session players in the city and later a pace-setting bandleader of global renown in his own right.
Tags: