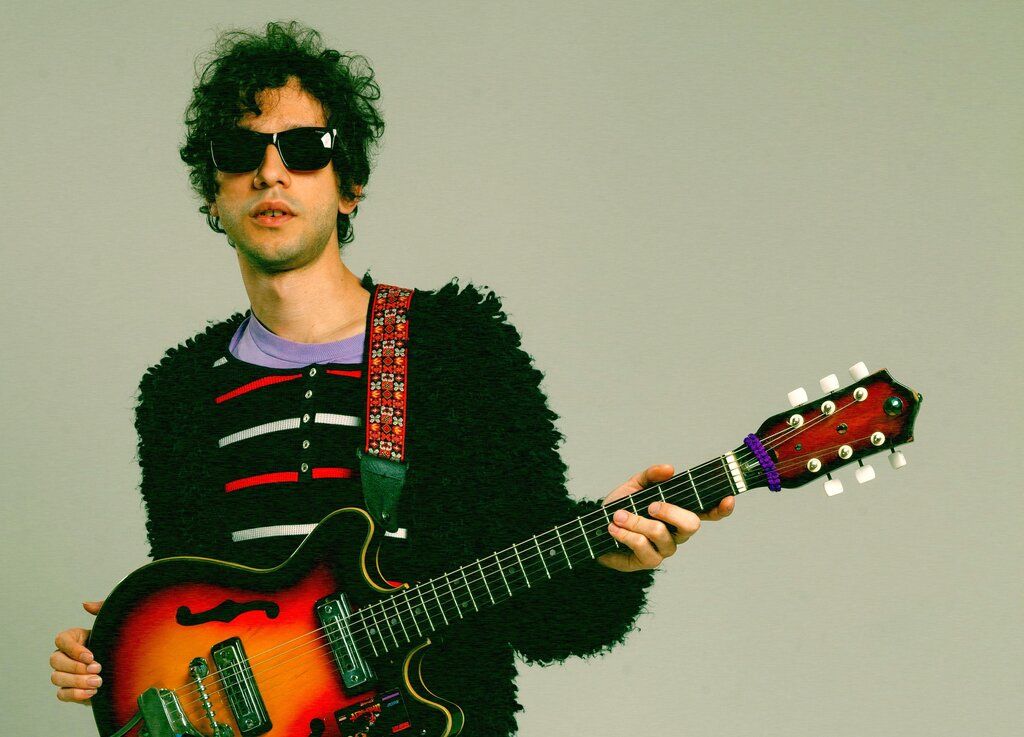 SATURDAY MORNING LISTEN - BEST TIME OF THE WEEK
Such an ecstatic driving-in-the-car wind down the window summer breeze of a feeling. Blowing through the jasmines of your jazz rock fusion imagination 'Polos' features Methenyian Side Eye road warrior pianist Chris Fishman and bassist Daryl Johns who was tremendous on Omega with Immanuel Wilkins.
From Rádio Mistério out on 31 May this sound of summer running, 'Polos', is a must. The words ''Pro que vier'' in the lyrics - ''for whatever comes'' - seem to be pivotal as the piece moves ever engrossingly on. The beautifully contoured track has both drums and Steve Rodby-like bass from Johns while Fishman uses piano, synths and percussion with additional percussion from Mac DeMarco on Pedro Martins' song - the leader is on guitar, takes the soft vocals and layers in his own synths and percussion touches.
And speaking of Eric Clapton's involvement with the 5-star project rendered as ''mystery radio'' when translated from the Portuguese, Brazilian singer/songwriter Martins who has written or co-written all the songs on the album played guitar and sang on stirring Brad Mehldau Jacob's Ladder track 'Vou correndo te encontrar/Racecar' released last year says that the Cream icon is "a mythological figure for guitarists, and is a personal hero of mine. I wanted to get Eric to play in an environment that I'd never heard him play in before". With bass guitar genius Thundercat who was on The Epic; Slowhand, featuring on the blissful 'Não Leve A Mal,' a title that means in English 'Don't Take It Badly'; Heartcore's own Kurt Rosenwinkel whose live at the Vanguard quartet gem Undercover is out in June; JD Beck from the TikTok breakthrough act Domi and JD Beck joining Thundercat on the Martins-Bruner penned 'Isn't It Strange'; and not forgetting drum icon Omar Hakim who was also significantly on Miles Davis 1980s albums Tutu, Music From Siesta and Amandla formidably grooving on 'Liberdade' also among the featured spread of guests on Martins' jaw-dropping work - there is so much going on crammed in it is tinglingly unreal. Pedro Martins, photo: Colmeia fotografia
Tags: reviews