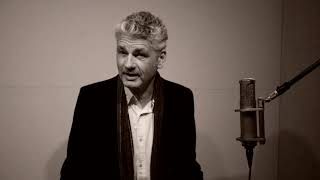 With strings arranged by Geoff Gascoyne (the great Guy Barker bassist who was key in the early career of Jamie Cullum and vital on Jamie's still unmatched 2003 classic Twenty Something) guitarist Chris Standring's Abbey Road Studio 2 recorded Wonderful World will be released in the UK on Lateralize next month.
Standring, known primarly as a smooth jazzer although this project is not smooth jazz at all, says: "When Covid hit, I had no gigs in the diary, so with time on my hands, I started to seriously study the art of writing for strings.''
Wonderful World has a stellar cast of players including Peter Erskine, Harvey Mason, Darek Oleszkiewicz, David Karasony, Chuck Berghofer, with Kathrin Shorr singing on 'What A Wonderful World'.
Early listens suggest the September release (the album is also available in the States on Standring's Ultimate Vibe label) is very tasteful especially, dear jazzer, if you happen to be properly attuned to standards and balladry. The feel of Bruno Martino's 'Estate' led off by wonderfully gauged solo guitar and then a double bass line to die for is impressively caught.
Standring's soloing on 'Green Dolphin Street' and Shorr's fine vocal on the title track are also first ports of call as too is priority made for Randy Brecker's very touching solo part on Standring's 'Sunrise'. Tracks are: 'How Insensitive,' 'Night and Day,' 'Autumn In New York,' 'Estate,' 'What A Wonderful World', 'Green Dolphin Street,' 'Alfie,' 'Falling In Love With Love,' 'Sunrise,' 'Maxine' and 'My Foolish Heart.' Chris Standring, top
Tags: