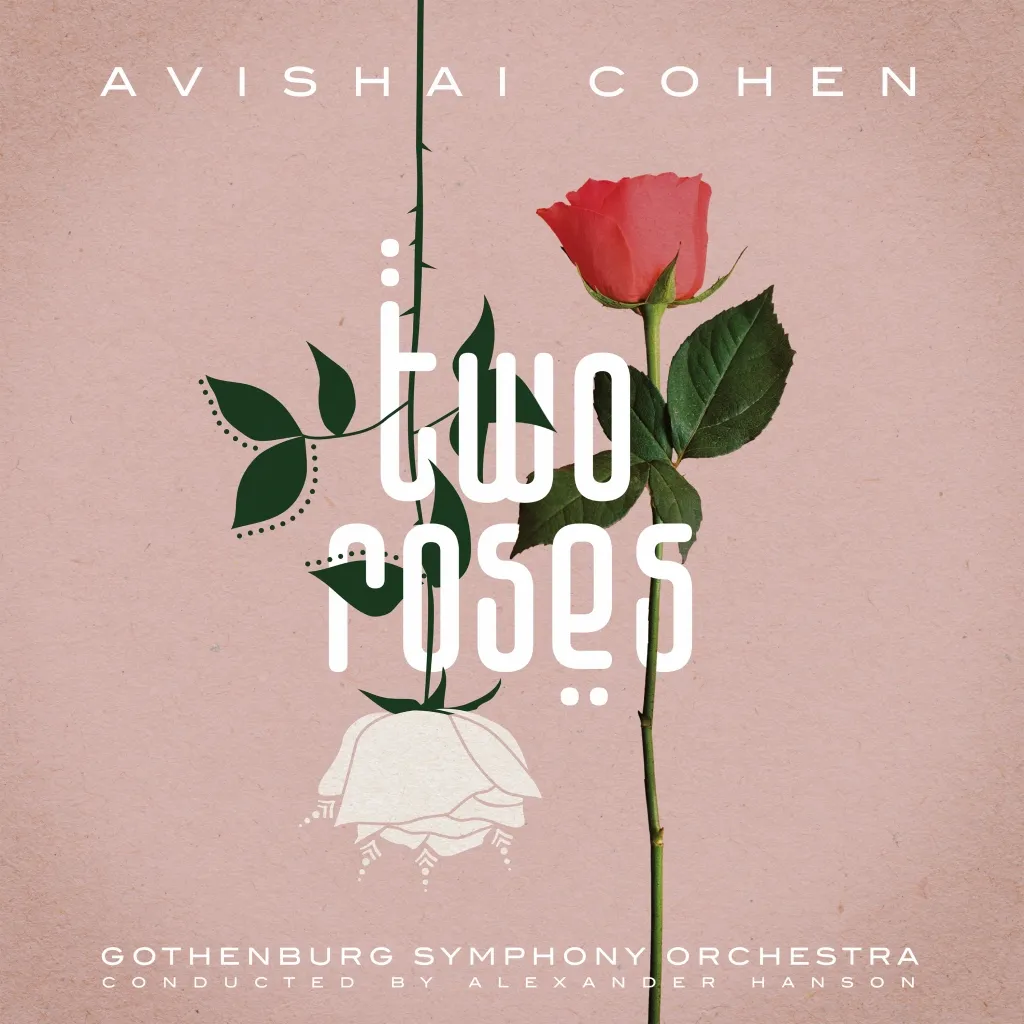 Bassist-composer-singer-bandleader Avishai Cohen has an exciting new orchestral record Two Roses out in the spring on the French Naïve label. With Cohen, one of the world's most gifted jazz bassists, are the 92-piece Gothenburg Symphony Orchestra under the baton of Alexander Hanson and present too and intrinsic in the sound from the ground up are Cohen's jazz trio of pianist Elchin Shirinov and in a reunion Cohen with drummer Mark Guiliana revered since his earlier work with Cohen in his Gently Disturbed trio and later with Brad Mehldau in Mehliana.
Marlbank had a few listens to the Lars Nilsson, Lenny Ben Basat and Cohen-produced Two Roses earlier and, no danger at all of exaggeration, it's a record of staggering beauty. Arrangers on the album include the great Robert Sadin (producer and arranger of Herbie Hancock's Gershwin's World and arranger on Wayne Shorter's Alegría), Jonathan Keren, Cohen himself, and Per Ekdahl.
Richard Davis, playing Thad Jones' 'A Child is Born'
Nat King Cole and 'Nature Boy'
Ofra Haza singing 'Two Roses' ('Shnei Shoshanim')
Think back to 2014's Almah… the story continues as the Almah legend grows and takes Cohen's artistry to a new plateau. A blend of Afro-Caribbean music, Israeli folklore, drawing from Sephardi, Ashkenazi and Yemeni traditions and including new work of Cohen's, jazz standards and freshly arranged orchestrated material familiar from Cohen's back catalogue figure.
Tracks are: 'Almah Sleeping' – Avishai Cohen (composer, arranger), Jonathan Keren (arr.); 'When I'm Falling' – Avishai Cohen (composer, arr.), Jonathan Keren (arr.); 'Nature Talking' – Avishai Cohen (composer, arr.), Jonathan Keren (arr.); 'Song For My Brother' – Avishai Cohen (composer), Robert Sadin (arr.); 'Emotional Storm' – Avishai Cohen (composer, arr.), Per Ekdahl (arr.); 'Two Roses' (eg 'Shnei Shoshanim') – Mordechai Ze'ira (composer), Ya'Akov Orland (author), Avishai Cohen (arr.), Robert Sadin (arr.); 'Nature Boy' – Eden Ahbez (author, composer), Avishai Cohen (arr.), Jonathan Keren (arr.); 'A Child Is Born' – Thad Jones (composer), Avishai Cohen (arr.), Robert Sadin (arr.); 'Puncha Puncha' – Avishai Cohen (arr.), Robert Sadin (arranger); 'Morenika' – Avishai Cohen (arranger), Robert Sadin (arranger); 'Seven Seas' – Avishai Cohen (composer, arr.), Robert Sadin (arr.) [vinyl version only]; 'Arab Medley' – Avishai Cohen (arr.), Tscho Theissing (arr.); 'Overture 'Noam', Op. 1' [vinyl only] – Avishai Cohen (author), Robert Sadin (arr.); 'Alon Basela' – Avishai Cohen (author, composer), Robert Sadin (arr.). SG
Release date is 16 April. Avishai Cohen, top. Photo: Andreas Terlaak/Naïve
Tags: