''Influential'' is a used and abused term.
But no one bandies words idly around however when you use ''influential'' in the same sentence as ''Brad Mehldau'' and there is no avoiding the casting of such a giant shadow.
Two deeply impressive tracks by Irish pianist Cormac McCarthy make me voyage instantly to Mehldau whose Art of the Trio releases blew us away in the 1990s.
Shaping up to be the stand-out Irish jazz album of the year it's perfectly obvious the Corkonian McCarthy has already proved his discipleship to Mehldau's Highway Rider on Cottage Evolution.
McCarthy takes the style a long way further and grows with it to blossom as his own artist emerging from the chrysalis at last after a lot of heavy hints that he'd emerge so dazzlingly.
The solo tracks streaming ahead of On the Other Hand indicate a rare fluency and a humanistic warmth many clinical overly ponderous solo piano albums lack.
Few could even attempt ''to do'' a Mehldau and we are not suggesting that is what McCarthy is doing at all.
But what we are saying is that like every piece of music you enter someone's world as an inspiration. And that world here is Mehldau's shaped by bebop, Brahms, the blues, the freedom of improvisation and so much more in the circumnavigation.
Style adherence is like a saxophonist playing their own music but entering whether they are willing travellers or not the world of John Coltrane.
It's like osmosis - a three line whip in the direction of the music that is coming from deep within your soul. You are powerless to deny its siren call.
That sound says ''I belong here'' and is maybe more obvious to the listener than to the player at least at first.
MEHLDAU MOREISHNESS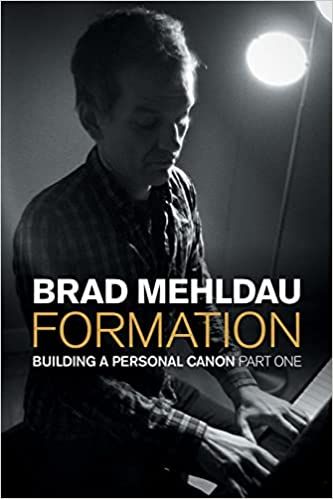 Look for Mehldau's highly confessional book Formation next year - ''There is no holding back''
Cormac McCarthy photo: Bandcamp. On the Other Hand is out on 9 December
Tags: WHAT'S NEW