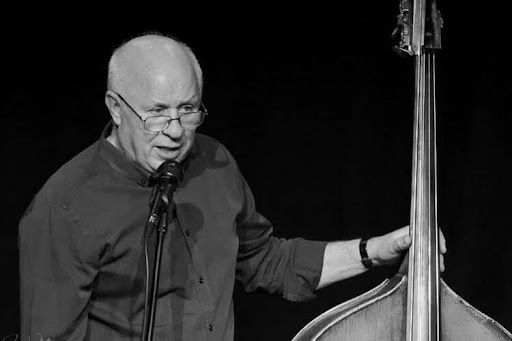 This autumn sees the first release on the EP Some Gnu Ones (Jazz in Britain) of Kenny Wheeler compositions the 3-movement 'Piece for Double Bass and Low Strings' and 'Baroque Piece' written specifically for the bassist Chris Laurence. The title immediately draws to mind the deliciously punning Wheeler classic album from 1976, Gnu High.
Virtuoso bassist Laurence, one of the UK's greatest jazz bassists, and also known for his work in a rock setting with Pink Floyd's David Gilmour, appeared on Wheeler albums Kayak, Dream Sequence, Songs for Quintet, Six for Six and The Long Waiting. A treatment of Kayak piece 'C Man' is also included on the upcoming EP.
The arranger and educator Pete Churchill, whose work with Wheeler on Mirrors in 2013 was hugely and quite rightly acclaimed, in the notes to be found on the Jazz in Britain label's Bandcamp pages writes: ''When Chris Laurence sent me a short score of a piece Kenny had written especially for him, and asked me if I could make sense of it with a view to getting it recorded, I jumped at the chance. The original hand-written score consisted of two complete movements and then the beginnings of a final section that seemed to tail off almost as though Ken had been interrupted. Thankfully he had returned to the score at some point and left us half a page of sketches for the last movement. So I set about the task of completing this piece for Chris keenly aware of the responsibility.''
Recorded between 2020 and 2021 in Harpenden and Wood Green the second movement of 'Piece for Double Bass and Low Strings' (with vibist Frank Ricotti and drummer Martin France among the personnel with Laurence) is streaming ahead of the Some Gnu Ones November release.
Chris Laurence, top
Tags: