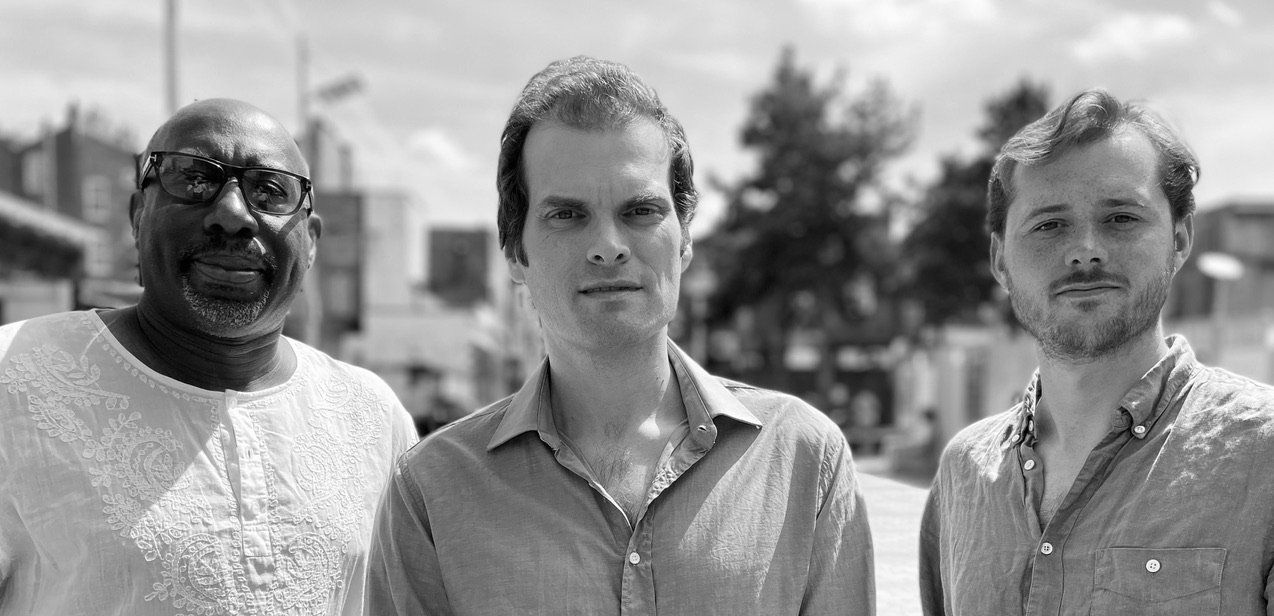 Rod Youngs, Andrew McCormack, Joe Downard. Photo: press
One of the best gigs last year was by the JT4. The pianist in that quartet led by Jean Toussaint was Andrew McCormack whose career has always rewarded keeping tabs on since 2006's Telescope when the pianist was an unknown.
How he links with the present crop of London scene pianists stylistically is by turning to the sound of Joe Armon-Jones when in more acoustic jazzhead guise as Armon-Jones is in Andrew's lineage something that struck us listening to Armon-Jones playing the music of A Love Supreme with Gary Crosby back in 2015 before Armon-Jones' career took off with Ezra Collective.
Terra Firma with Rod Youngs - a link to that Armon-Jones, Baptiste, Crosby 2015 occasion on the South Bank - is very understated and has a sprinking of very well-known tunes to hand. 'Dear Old Stockholm' and Sting's much covered 'Fragile' for instance make the cut.
Tunes by McCormack who can play avant or middle of the road mainstream as easily as lapping mother's milk are intricate but accessible. Youngs gives his all as usual and adds pace, his biggest and best quality. On Monk's 'Work' the Washingtonian makes his presence felt while bassist Joe Downard calls up the sound of Tim Thornton somehow because like Tim essentially he is tonally deft and swinging.
Tags: