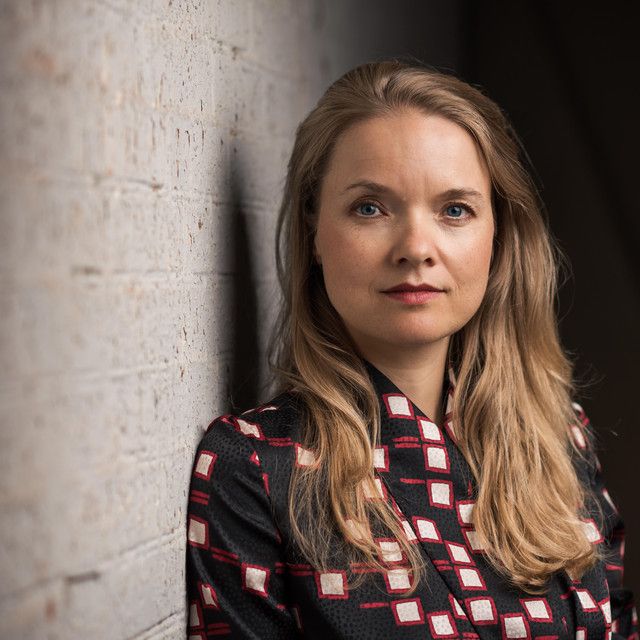 Welcoming you to the present time, each one must make it alone; even the old clichés have meaning totally new to me - it's suddenly good to be home.
– Norma Winstone, from the Towner/Winstone song 'Celeste'
While Celeste (issued by Naxos-Prophone) is not out until November, the latest from classic jazz singer Mette Juul - no stranger to these pages - read more about the Dane on 'There Is a Song' - the good news is that opening track 'Beautiful Love' a standard that goes back to the 1930s and has been covered most aptly given Juul's voice by Helen Merrill - is now streaming. Listen to it above.
American guitarist Mike Moreno who was on There is A Song is on Celeste as is the great Swedish bassist Lars Danielsson whose own Symphonized was released earlier this year.
The striking thing we found overall is the way Juul connects with a Norma Winstone sensibility. And that is not just because she covers 'Distance' that Norma interpreted in classic fashion in one of her best ever recorded performances. But also more directly because of the Ralph Towner 1970s title track the piece 'Celeste' that Winstone set lyrics to and recorded in the 80s firstly with John Taylor and the late Tony Coe on Somewhere Called Home.
Juul's succinct and compelling version is led off by Danielsson. And the album includes a fair sprinking of standards incuding Juul's version of 'Nature Boy' and 'My Foolish Heart' on the album which was recorded at the famed Nilento studio in Sweden. Mette Juul, above. Photo: press
Tags: news