It is stirring to see an historic jazz label star trekkin' back to the future again after a long hiatus. In this instance the label in focus is Candid under new ownership as previously reported who have sparkling albums by Eliane Elias, Stacey Kent and the Count Basie Orchestra out this month.
With the Live At Birdland! release, which is out on the 17th, the story actually began, according to Wayne Winborne, executive director of the Institute of Jazz Studies at Rutgers University in Newark, New Jersey ''in the summer of 1961 the Count Basie Band played in the iconic New York jazz club, Birdland, which Basie considered his musical home. The live recording from two of those nights, Basie at Birdland! has been called simply the best live recording of a big band ever.''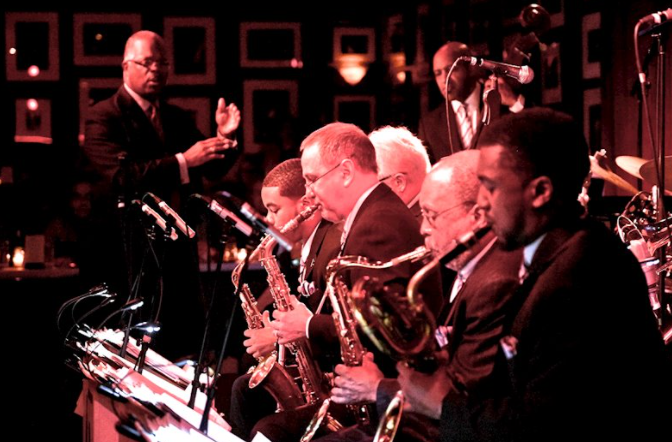 Fast forward to 2020 this new recording has the long-running Basie ghost band, under the direction of Scotty Barnhart, there again at ''the jazz corner of the world'' recording over four nights at Birdland in January of that year.
Barnhart says in the sleeve notes: "The 1961 recording is such an important documentation of the orchestra at that point, which was Basie's 25th year as leader. All of the elements of deep swing, precision, dynamic excitement and outstanding soloists were there. Those elements are still with us today which is the main reason I wanted to capture it live just as in 1961. I made arrangements to get it all done and ended up producing it. There are no overdubs and what you hear is exactly what was played. I think Mr. Basie would be proud to know that his orchestra is still the swingingest and most explosive force in Jazz today." Scotty Barnhart above with the Count Basie Orchestra. Photo: via Candid
Tags: