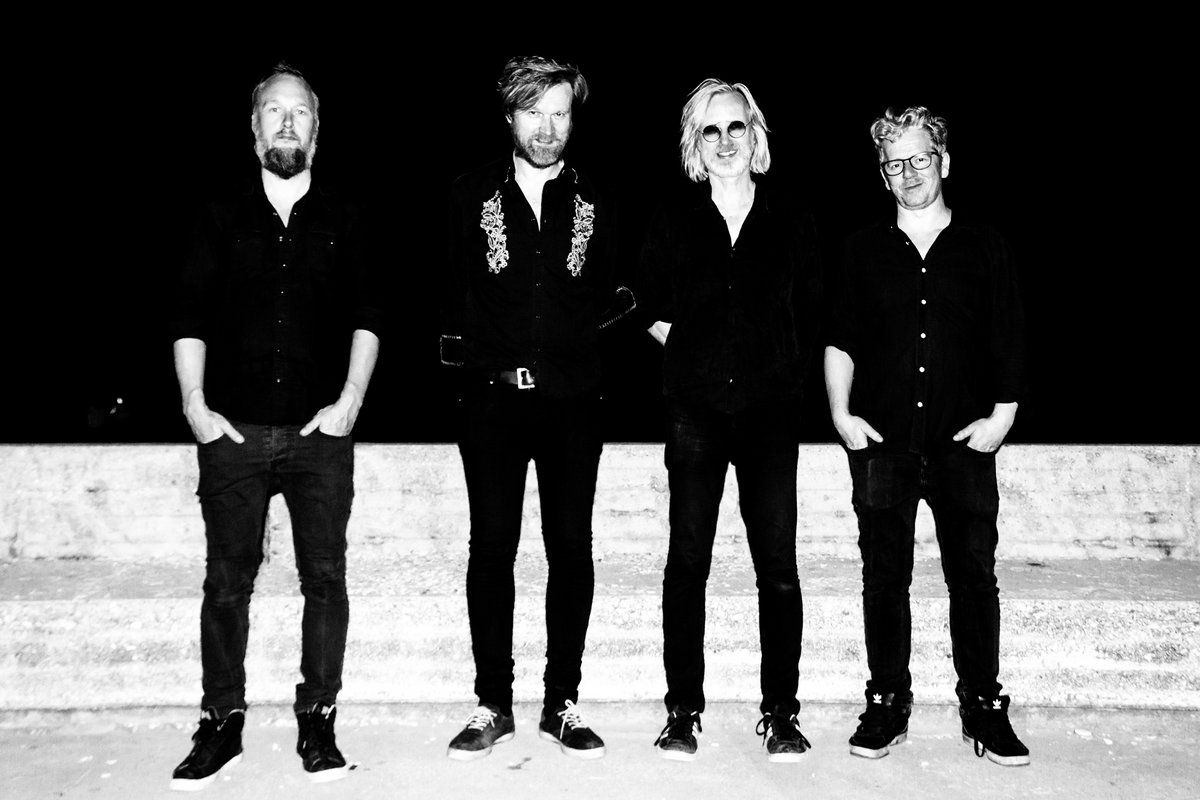 The Norwegian Jazzland label has published details of jazztronica guitar legend Eivind Aarset's latest album to be released this autumn.
Phantasmagoria, or A Different Kind of Journey is timed for release during the upcoming Punkt festival in September. On this 4tet configuration Aarset builds from i. e. terrain with bass guitarist Audun Erlien and two drummer-percussionists Erland Dahlen and Wetle Holte plus among album guests on 'Manta Ray or Soft Spot' Nordic jazz titan the trumpeter Arve Henriksen appears.
Album piece 'Light on Sanzu River' takes inspiration from 'Waiting For a Boat' by singer Anneli Drecker. That song appeared on Rune Grammofon album Rocks & Straws (2015). Also guesting iconic sampler Jan Bang contributes to several Phantasmagoria tracks. Field recordings by John Derek Bishop are also factored in on a few numbers.
Eivind Arset 4tet, top. Aarset in the picture is third from left. Photo: Jazzland
Tags: