---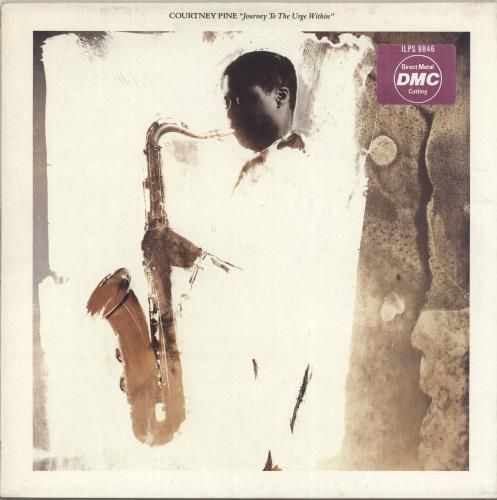 GIG OF THE WEEK Journey to the Urge Within revisited Courtney has pianist Deschanel Gordon in his band with bassist Dan Casimir, drummer Romarna Campbell and singer Zara McFarlane joining him. Last year's Pine album Spirituality featuring one of his best compositions in a long and distinguished career 'Black Water' was marlbank's UK album of 2022.
---
Myra's Horizons out on Manc label Gondwana in 2022 was not an album that thinks it is the big ''I am''. And that was massively in its favour. Neither was it an out and out chops fest. In fact tumbling blizzards of notes refused to litter the place. And yet it was highly introspective, a characteristic that is sometimes unfairly maligned given its innate thoughtfulness that some seem to fear as they hide behind preposterous bravado and give in to peer pressure instead to strut about. Listen to the title track for instance first up from back then but now a bit better known relative newcomer saxophonist Jasmine Myra, an alumna of Leeds Conservatoire, a considerable refreshment. Also the melancholia in the chamber arrangements whether conjuring a sense of bereftness following a loved-one's passing or not is resolutely human. This plucky new ''voice'' of the north of England lingers longer than one far more strident and full-of-itself can only dream of.
---
---
Touring To Vanish the good thing about Trichotomy (né Misinterprotato) is that they know how to replicate a modernistic piano trio sound that they and others have modified since e. s. t., The Bad Plus and Neil Cowley's heyday and moved that sound forward given that these groups are either no longer around or in the Bad Plus' case a moveable feast. Trichotomy hardly need to staple on extra chamber elements (bassoon, no less, and very piquant it is too among these this time) particularly as the trio is robust enough to do what they want to without trying to reinvent the wheel by scaling up. Esque is more but top marks for reliability and a welcome new album from this Aussie band. Sean Foran remains an inventively florid pianist while drummer John Parker draws to mind the sound of Jon Scott (now of GoGo Penguin) given his tenaciousness and metronomic time-keeping ability. Samuel Vincent on bass comes over like Sławomir Kurkiewicz in the Marcin Wasilewski trio.
---
Greatest living most history changing Scottish jazz musician? Probably.
Late morning show. Read a hopefully not at all antediluvian live review of Eden caught at Ronnie's a few months ago. You be the judge.
Alina Bzhezhinska, photo: publicity shot
Tags: