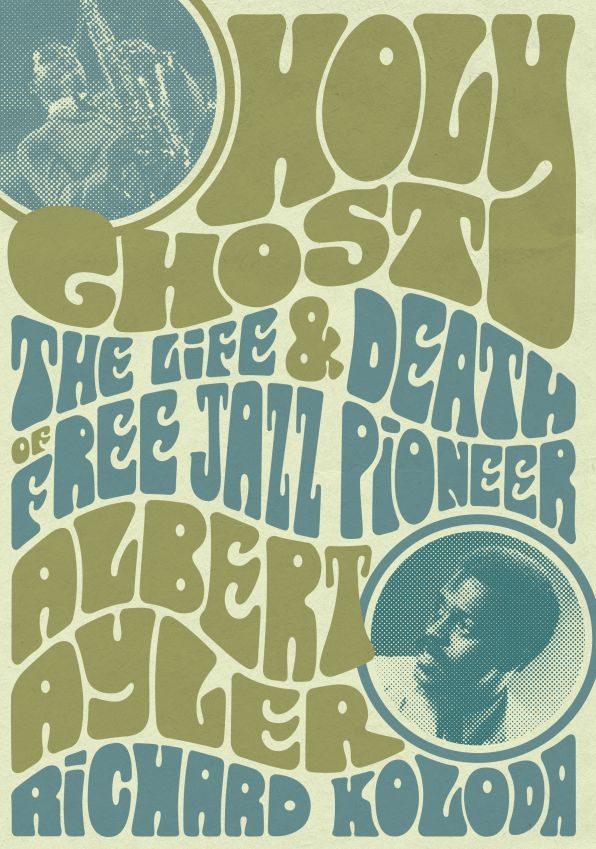 In a year to use the terminology of the free-jazz pantheon and a John Coltrane composition most specifically 2022 has been marked by in September the passing of the last of the father, son and holy ghost trifecta - the ''son,'' in the person of Pharoah Sanders - it is not only instructive but imperative to read about the still mysterious ''ghost'' (to John Coltrane's ''father'') Albert Ayler who died at just 34 years old in 1970.
In many ways Holy Ghost: the Life and Death of Free Jazz Pioneer Albert Ayler is a desperately sad story: an often misunderstood genius - as certainly the author sees Ayler, a view shared by many jazz followers the world over nowadays. But a risible outcast to many in his day and one who scrabbled to pursue his art and scratch a living and ended up dead far too young.
The book's strengths land not in charting the reactions of critics to recordings which is done extensively by interweaving a good many useful but not always inspirational sources into the narrative but more in exploring some of the lives of those around him notably Albert's brother trumpeter Donald Ayler. His life was even more of a tragic side story of disappointment and mental decline. The author became a friend of Donald's whose own musical contributions were often attacked and put down even more than his brother's.
We shouldn't forget that Albert Ayler's music is still very challenging. It's not like with our ears today it seems tame. Not at all. And if you listen as you read pausing to delve into what are now certainly classic recordings while certainly not nearly as universally accepted by the wider jazz public as John Coltrane's or even Pharoah Sanders' body of work you realise how much Ayler's sound still matters grounded in a unique tone built from the holy roller gospel blues and rendered into a riotous, visions inspired outcome as influential to free improvisers as to visual artists.
Another main talking point of Holy Ghost is how it examines Ayler's wife singer and lyricist Mary Maria Parks' role. Clearly to some of Ayler's colleagues Parks was seen negatively as Yoko Ono was to John Lennon. To his credit in this thought provoking book US author Richard Koloda tries to chart her role with a certain amount of judiciousness.
Readers will have their own thoughts especially when it comes to Ayler's New Grass (Impulse, 1968) for which Parks co-wrote much of the material and certainly about which contemporaneous critics were often not kind.
With the death of Pharoah Sanders the last living link to this putatively biblical era of jazz revolutionary endeavour is certainly gone. But ghosts - and the evidence is there when you listen to Ayler's remarkable Nuits de la Fondation Maeght (1970) - can still make their paranormal presence felt on an inner life beyond - mercifully - anyone's control. SG
Published by Jawbone
Tags: