Go on cross the unpermitted ferry's flow: Habitués of the Mad Hatter venue in Oxford and centred at the heart of the Cahoots Jazz Collective in the city of dreaming spires, the splendidly monikered Hummus Crisis, in toto a piano/guitar/drums + double bass set-up - the iconic Alec Dankworth is on bass, one of the UK's top bassists (see our 2022 list below) who doesn't pull rank and fits into a very ''band'' like ego-less whole. Pianist Martin Pickett, guitarist Kevin M. Armstrong and drummer Ben Twyford are in this nominatively chickpea-ified mélange of a sonic umami hardly a dearth of modal tonalities or sense of existential horror anywhere, the guitar sound in this recording made at Oxford Brookes University last summer is soft, more nylon texturally if not factually in character in places than steel the pervasive melodic sound quite English in a way - you get that sense on 'Those Who Wait' in that regard. So, as much whimsically as bittersweet melancholic, the sort of sound more favoured by the great Mike Walker with added northern grit elsewhere.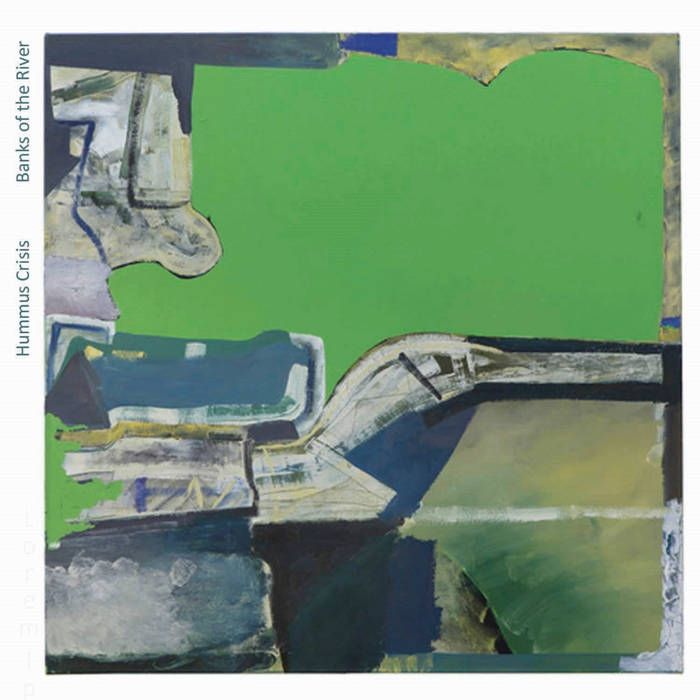 The Crisis also inhabit more a John Abercrombie-like dreaminess. Armstrong who wrote most of the tracks (the remainder apart from the Van Heusen/Burke 'Polkadots and Moonbeams' standard are Pickett's) here switches to another guitar, going ''more electric'' and on this 'Wait' track drummer Ben Twyford becomes more obvious. There isn't a teacup rattler anywhere. But the quartet manage despite this limited dynamic range within the soft turn-down-the-lamp atmosphere to unearth nuance and register. The faders could have been nudged up a bit usefully at the unmastered mix stage. Pickett inspired by the great poet Stevie Smith (1902-71) occasionally ''lapped in sorrow'' ''as in a coat of magic mail'' borrows ''from Time today'' caring ''not for tomorrow''. But mention elsewhere of Ronny Jordan in a tribute takes me for one back to the Forum in Kentish Town around 1993-4. 'The Jackal' especially got the place moving and the acid jazz crowd grooving. It's touching to know someone remembers and cares about Jordan who died in 2014 aged just 51. If you are a TikTok generation David Mrakpor fan and unfamiliar so far with Jordan then you can join the dots especially when Mrakpor grooves on guitar. 'Banks of the River J,' the tribute to Jordan, given how different stylistically Hummus Crisis are to the ramped up Jordan approach threw me a bit - the concession in that direction is the more Wes-like inflection the album adheres to at this point.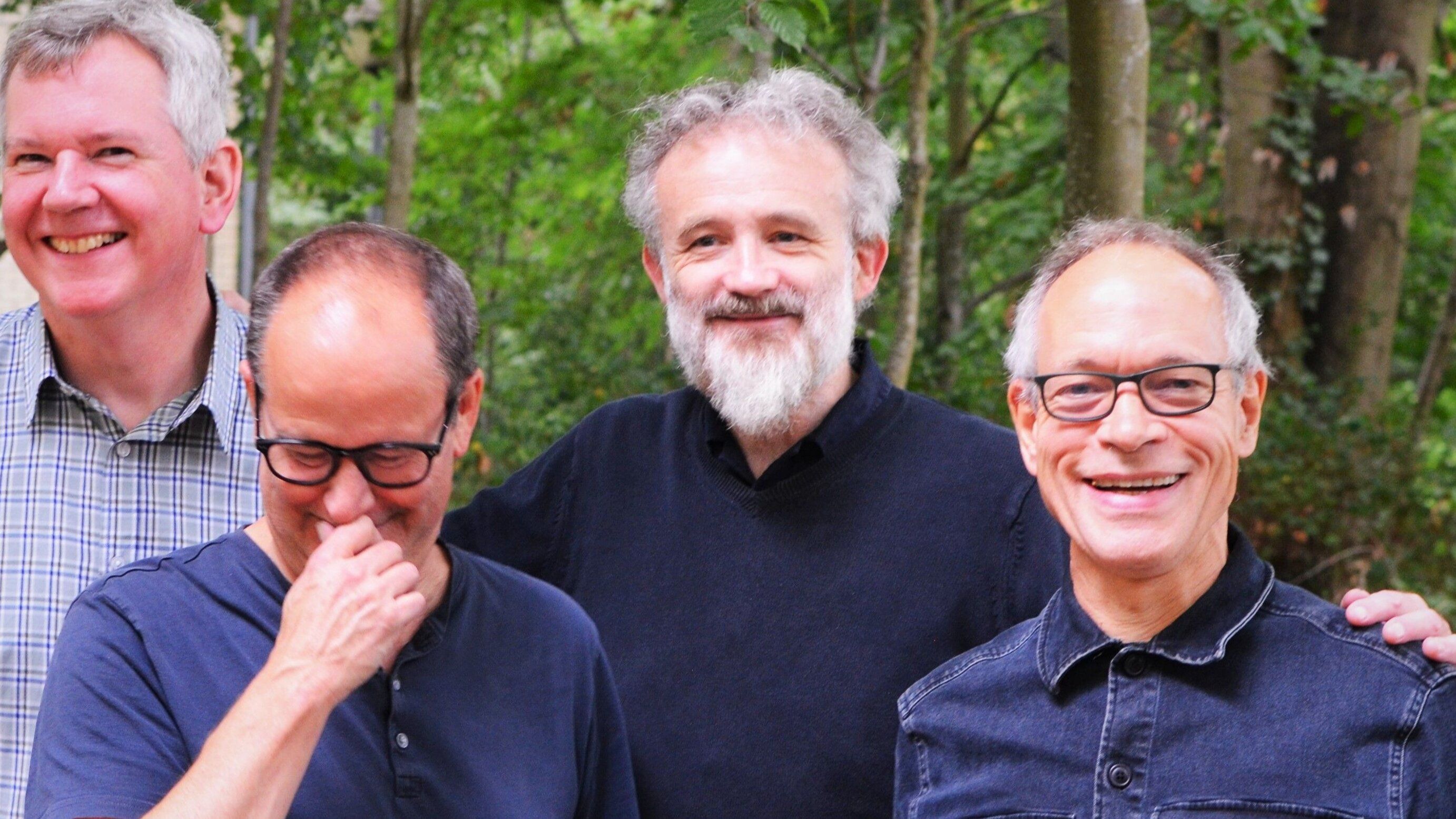 'Polkadots and Moonbeams' played most convincingly of all in recent years by Ethan Iverson in the pianist's Wee that Wowed Quartet gains a very unhackneyed if slightly oblique treatment. Are Hummus Crisis a territory band? Maybe. But you'd like to think they will also travel further than the sight of the Dreaming Spires before too long. Dankworth is undemonstrative and yet is significant tonally. Hear what he does so subtly throughout, both a willingly participating ear witness and probably a muse although the other guys are fine players. Hummus Crisis - back to 'Thyrsis' - doffing the cap to Matthew Arnold - and what a fine sound they make: Roam on! The light we sought is shining still.
Out on 31 March. 'Dutch Daffs' arrived at via Jesse Van Ruller's take on Joe Henderson's 'Black Narcissus' heard on Phantom (55 Records, 2015) is streaming
MORE READING:
L-r: Martin Pickett, Ben Twyford, Kevin M. Armstrong, Alec Dankworth. Photo: press. Review: SG
Tags: