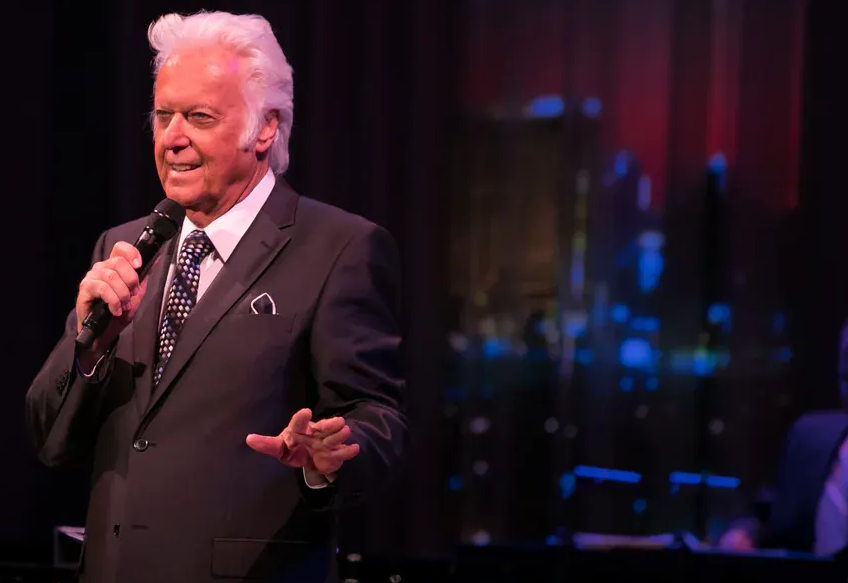 Marlbank album of the week for week beginning 24 July 2023
Classic crooning rooted in swing and the Great American Songbook is something of a lost art and Jack Jones, like Tony Bennett who sadly died this week, inhabits pop and easy listening fans' consciousness as often as he does jazz fans', is the last in a line from the golden years. He was winning Grammys in the 1960s and still as this album shows is as formidable a taste as the most carefully coveted malt whiskey in your collection, a voice that most young male jazz singers would do much to emulate or give up entirely because few with the best will in the world can come close to owning a voice of the calibre of Jones' or able to use it with so much panache. Singers like Michael Bublé do nothing for me and cannot remotely compare. I haven't been as moved in a while given a soft spot for crooning since listening to some Jerry Vale on the soundtrack of The Irishman.
Equipped with John Clayton arrangements and the featured presence of Joey De Francesco who died last summer not long after ArtWork was recorded at a studio in Los Angeles, the fine pianist Tamir Hendelman is also on the album plus a lot of strings within a 50+ orchestra - what a sound they wrap Jones' voice in.
There is little that is unfamiliar to anyone who has switched on a radio in the last 50 years - the swagger of 'Fever,' an amused version of 'Hello,' that smile and laugh in Jones' voice will put a smile on anyone's face and De Francesco lights up the introduction to 'At Last' by bringing a lot of colour to the song that Jones responds to in very cool fashion.
A canny more recent inclusion of Gregory Porter's 'If Love Is Overrated' from All Rise where the horns in the introduction bring to mind the Thad Jones-Mel Lewis Orchestra hearing Jones sing a song we know from Porter in recent years flips the same coin Jack Jones, who was 84 when this was recorded, playing the song far more laidback.
And laidback is what Jones does so well. 'This Masquerade,' 'If You Go Away' and interesting choice 'Empty Chairs' by Don McLean with sublime strings and harp at the beginning are also here. But the most moving choice of all is 'Free Again' (aka 'Non… C'est rien') where Jones goes incredibly deep down to the lowest reaches of his register on a song which he himself covered in the 1960s on Lady. Comparing the two is like dancing to the music of time. Nobody can keep up with the Joneses like Jack Jones and what a fine setting given the excellent arrangements and formidable fire power of the orchestra to remember De Francesco on this Paul Lowden produced affair - Lowden an owner of the Las Vegas jazz club, Vic's. SG
Jack Jones, photo: Cavalry Productions
Tags: reviews