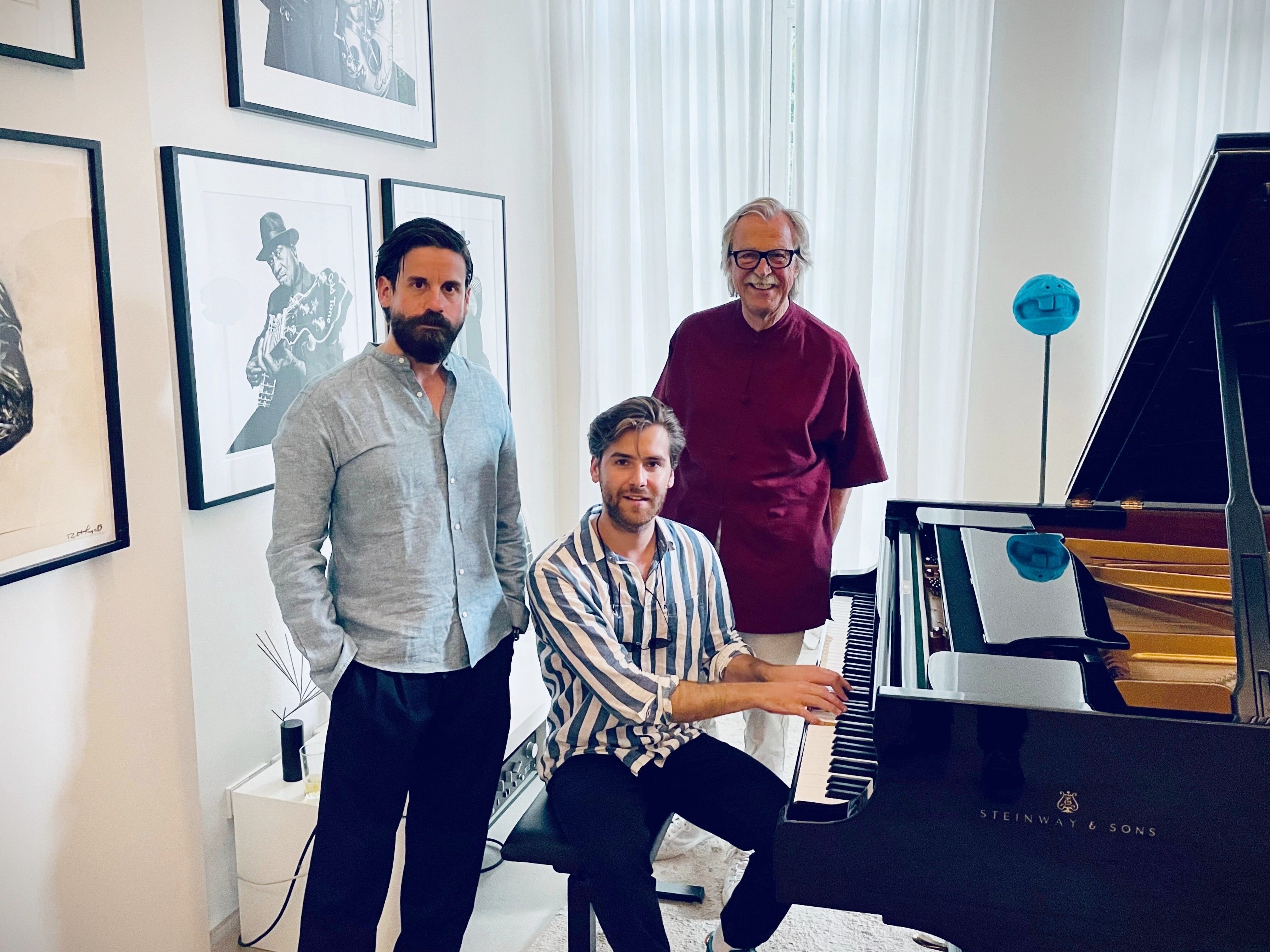 ''I see Joel Lyssarides in the strong tradition of his great compatriots Jan Johansson, Bobo Stenson, Esbjörn Svensson and Jan Lundgren,'' says Siggi Loch of ACT Records who have just signed the pianist.
You may know the Swede from the beautiful touch he displayed on Dreamer (Prophone, 2018)
Or perhaps pick up the achingly rhapsodic A Better Place from a year later. Regardless there's more to come as his career trajectory profile ascends and time to absorb this remarkable player when the next phase of his career begins. Born in 1992 Lyssarides was educated at the Royal College of Music in Stockholm and in Rome and is of Swedish and Greek lineage. His influences include Chick Corea, Keith Jarrett and Gonzalo Rubalcaba. The label, globally known for championing e.s.t., indicate that Lyssarides and his trio will record a studio album later in 2021.
Andreas Brandis of ACT/Tambour, above left, Joel Lyssarides, Siggi Loch, ACT
Tags: