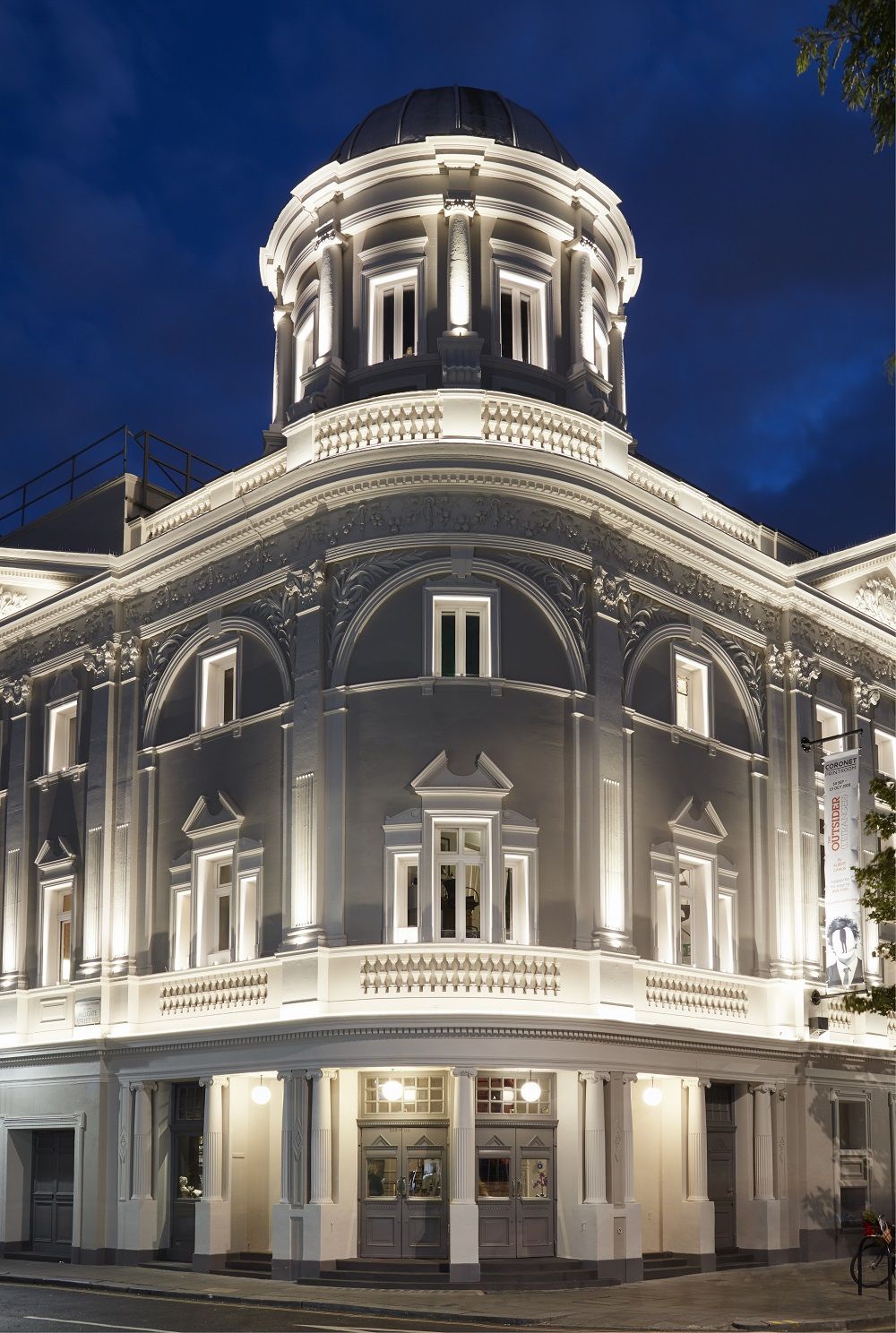 Trumpeter Byron Wallen has put together a very dynamic line-up for the Coronet Theatre Jazz Festival in Notting Hill held over four nights this week. The festival begins on Wednesday.
Opening night
7.30pm: Charlie Parker Project (Trinity Laban Jazz Orchestra)
9pm: Celebrating Thelonious Monk (Byron Wallen/Hans Koller/Calum Gourlay/Cassius Cobbson)
Thursday
7.30pm: Indigo (Byron Wallen Band)
9pm: Portrait (Four Corners)
Friday
7.30pm: Cameron Scott Quintet
9pm: The Music of Dizzy Reece (Trevor Watkis Quintet)
10.30pm: Black Flag (Byron Wallen and Nick Ramm)
Saturday
7.30pm: Sultan Stevenson Trio
9pm: Ivo Neame Quartet (with special guest Byron Wallen)
10.30pm: Heidi Vogel and friends
The Four Corners band appearing on Thursday night produced what was marlbank's gig of the year in 2020 when they played the Pizza Express in Holborn on a memorable night. That February appearance Byron Wallen certainly showed his arranger's touch when he sat down a few times to play the Rhodes ever so quietly and wisely. And Four Corners, he told us had been at that time playing together for three or four years. Rod Youngs on drums and Rob Luft on electric guitar toured a good deal the previous year with Dave O'Higgins and Scott Flanigan and have excellent rapport, Youngs, back in the day noted for his work with Gil Scott-Heron, powerful on the off beats and his bebop mastery of the bass drum certainly came into its own on the more syncopated sections for extra propulsion that Byron certainly responded to later particularly when he picked up blocks. The tunes included the fine 'Silent Praise' and a tribute to Harry Beckett (1935-2010) called 'Pink' named after the door on an unnamed house on the Stoke Newington street that the great trumpeter advised Byron to look for when visiting him years ago. The new Portrait material from Byron's first album in more than a decade (and our top UK album in 2020) had plenty of oomph and fizzed with ideas. Luft played very well indeed, his tapping touch and measured use of reverb was visceral and highly direct. He managed to allow individuality to break out as well as knit into the rhythm section depending on the nature of the course of the tune. Paul Michael on bass guitar, sometimes sitting to play sometimes standing tall, was a reliable rock among the polyrhythmic undergrowth. Byron's conch shell feature using pedal delay and capture that allowed him to use high pitched shells to be accompanied by the lower ranged sounds that he had moments earlier created really worked and integrated neatly when the solo flowed into band collective improvisation that then painted an expansive canvas. The Portrait material leans towards a neighbourhood story of Woolwich where Byron, who grew up in Tottenham, has lived for many years. The band played in a joyful engaged matter where improvisation had its place but composition did too, the tunes seemed bigger than themselves, and you could get the feeling that this was mature and original in an all-round sense. Byron's skill at projecting big bold fluttery solos and just as easily vulnerability and poeticism in his tonal contouring was a great privilege to witness.
Tags: