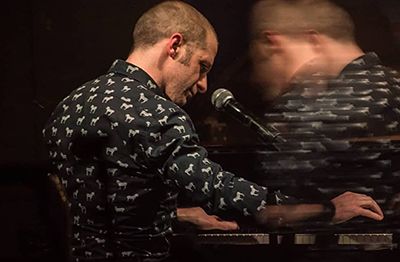 Up for an Ivor this week as a jazz composition nominee at the 2021 Ivors Composer Awards for 'The Rise of the Lizard People' included on just released album Glimpses of Truth (Whirlwind) inspiration for the track involved Ivo Neame discovering an article that claimed some 12 million Americans believe interstellar lizards run the United States. Speaking to non-lizard, as far as he knows, Stephen Graham earlier on the phone from Neame's home in Walthamstow, north-east London, the 40-year-old pianist says he is however not a ''news junkie,'' laughing at the idea.
Ivo burst on to the UK scene around the same time as Gwilym Simcock, a contemporary of his at the Royal Academy of Music, and then toured widely with the highly successful and acclaimed Avishai Cohen-inspired double bass-led trio Phronesis. Glimpses of Truth is Ivo's first big band album and it was recorded entirely remotely during the Pandemic. ''Wonderland Studio'' in the credits are ''a joke'' he says given that no physical studio was involved. Ivo has a quietly subversive sense of humour and dry with it. I've been a fan of his for a while and interviewed him for the first time around 9 years ago in the congenial surroundings of the Pillar of Hercules hostelry in Soho (sadly now reinvented as vaguely hip and happening Bar Hercules) where serendipitously if memory serves me correctly Shepherd Neame brewery tipple Spitfire was readily available on tap. Serendipitously because Ivo is a member of the Kentish brewing family who created the well-known ale.
Last time hearing Neame live was back in September at Dalston spot the Vortex when he was performing with hugely promising twentysomething saxophonist and flautist Emma Rawicz​. He was recruited to play with Emma by guitarist Ant Law. Also on that gig was drummer James Maddren who is one of two drummers on Glimpses of Truth. The other is the MOBO-winning Kairos 4tet drummer Jon Scott a band who Ivo and Phronesis leader Jasper Høiby were also members of along with that band's leader Adam Waldmann.
On the brand new record notably is George Crowley who is on tenor and in Ivo's current small group as are Empirical bassist Tom Farmer and Maddren while the formidable Glimpses of Truth saxophone section includes the great Empirical altoist Nathaniel Facey.
The big band still hasn't gigged. It will be kudos for any enterprising promoter out there to get in there first some time given the quality of the work to introduce it to the public properly. Ivo says trumpeter on the record, Noel Langley, known for his work with Radiohead, has worked with him and a student orchestra from Guildhall. That's as near as it has got so far live.
At the weekend Ivo was gigging at Camberwell jazz club the Crypt south of the river in London depping for pianist John Turville in a band with the Brazilian 7-string guitarist Luiz Morais. He says that it's his ''third gig playing there. They have a better piano and it's an intimate experience.''
Ivo values intimacy and says it's ''quite a special thing, the social element in these places. The audience isn't separate''. He mentions the Vortex where back in the day he jammed very early in his career with Wynton Marsalis on Wynton's only ever visit to the club to date. The value of the ''volunteers running the place'' and the ''community'' aspect of music-making Ivo feels is so important.
How different are things now, I wonder, to what the world was like pre-Pandemic from his point of view as an active performer? He says that with gigs stopped in 2020 ''there were only remote projects but you had as a musician to keep active and connected. And even this year when musicians used to doing hundreds of gigs a year suddenly had none it became a very different experience for all.''
He wondered contemplating this big band project if it indeed was possible technically to ''make music like this with an interactive quality. And would it be commercial?'' After all recording in person was out of the question. Jon Scott he says is ''good with technology'' and the main thing foremost in his mind was to get the drum sound right. Jon had his own studio for his part and Ivo prepared everything and made MIDI (Musical Instrument Digital Interface) files for all the musicians and he himself learned to mix helped by Alessio Romano in New York who he was introduced to by Avishai Cohen pianist Elchin Shirinov and took mixing lessons with Romano over Zoom. Part of this new learning curve was taking to the AudioMovers app which allows musicians to record and collaborate on high quality audio in real time. He says it was ''a crash course in mixing'' although he had participated in mixes on earlier albums working with such famed UK jazz engineers as Alex Bonney and Alex Killpartrick. ''You live and learn is my credo,'' he says.
We talk about mental health issues a little in connection with the naming of his piece 'Broken Brains' and he says later that he has run a marathon in 4 hrs and 39 minutes raising money for Help Musicians and thinks physical activity is positive for mental health. He says ''a lot of musicians don't look after themselves''. The piece he says is really a ''cry of despair.''
Other pieces on Glimpses of Truth include 'Phasing Song' which, he explains, is based on a cell of four notes the rhythm of which is in 5/4 with the first sax taking up on the rhythm on the 3rd beat of the bar then the second sax joining on the 2nd beat and so on. It connects with a Steve Reich-type exploration in composition.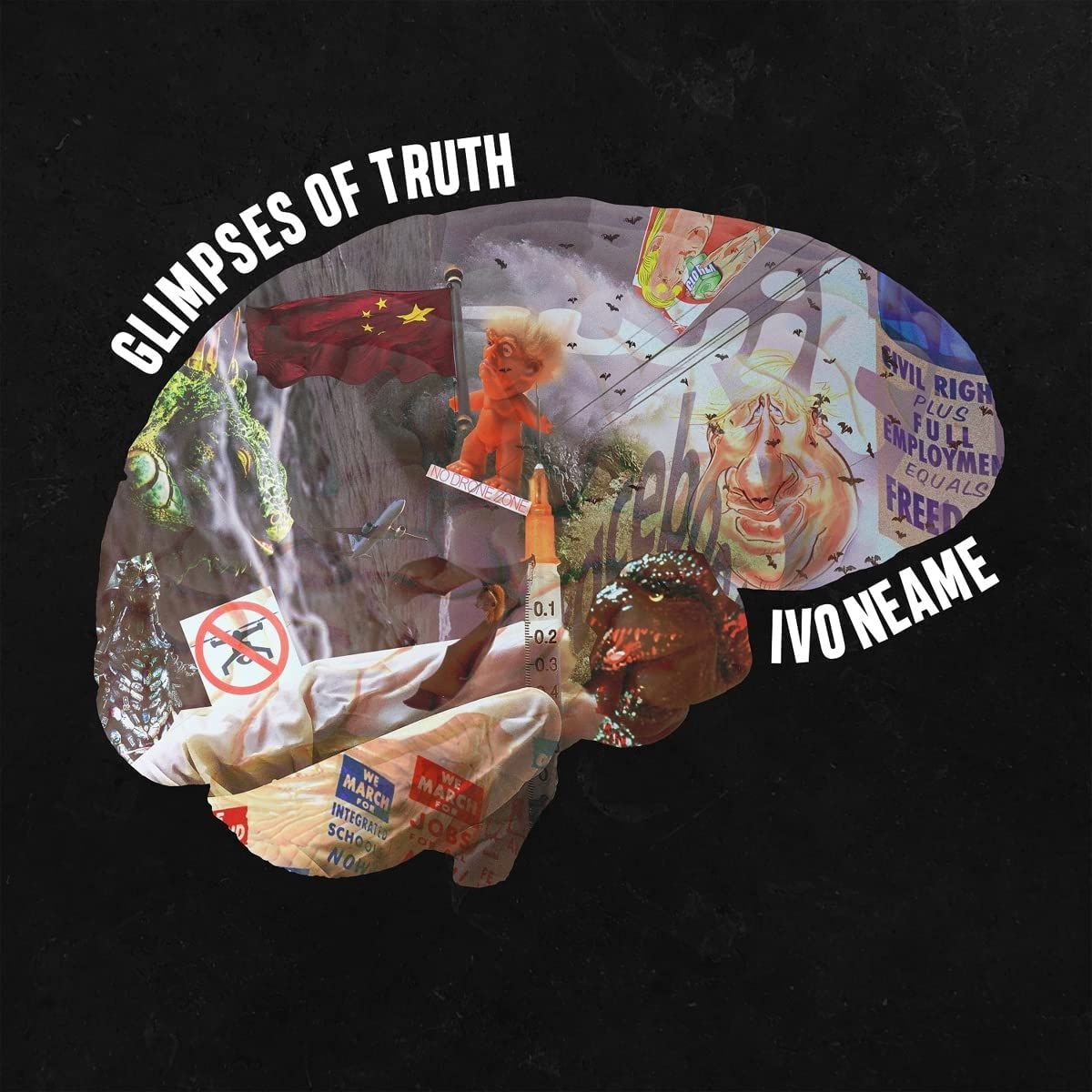 As for arrangers Ivo admires Django Bates a lot and Delightful Precipice, mentioning ''the JMT time'' referring to the label run by Stefan Winter. ''I also like Gil Evans and Miles Davis and Julian Argüelles' arranging for the Frankfurt Big Band and Phronesis.'' He's less keen on what he terms ''razzle dazzle big band'' that a lot of guys are in to, swinging in more orthodox fashion although, still, he professes a love for the Thad Jones and Mel Lewis sound.
He does not rule out Phronesis getting back together again. ''Maybe a few years down the line. For now it's better to do our own thing''. He explains that part of the issue with Phronesis and what led to it breaking up was that there was no time for solo projects because so much time had to be blocked off for touring activities with the band.
Glimpses of Truth is certainly a new career peak for Neame. The galaxy of post-bop-and-beyond virtuoso talent that he has collected to record even in such trying and challenging circumstances with him generates charisma and a lot of chemistry in their cohesiveness. Can-do from the man of Kent for sure as the language of big band is updated even in an era clouded with so much uncertainly as the one we currently all inhabit.
Ivo and a lizard, top, with the cover of Glimpses of Truth above. The pianist is playing at Byron Wallen's Coronet Theatre Jazz Festival in Notting Hill, west London, which runs from 15-18 December
Tags: