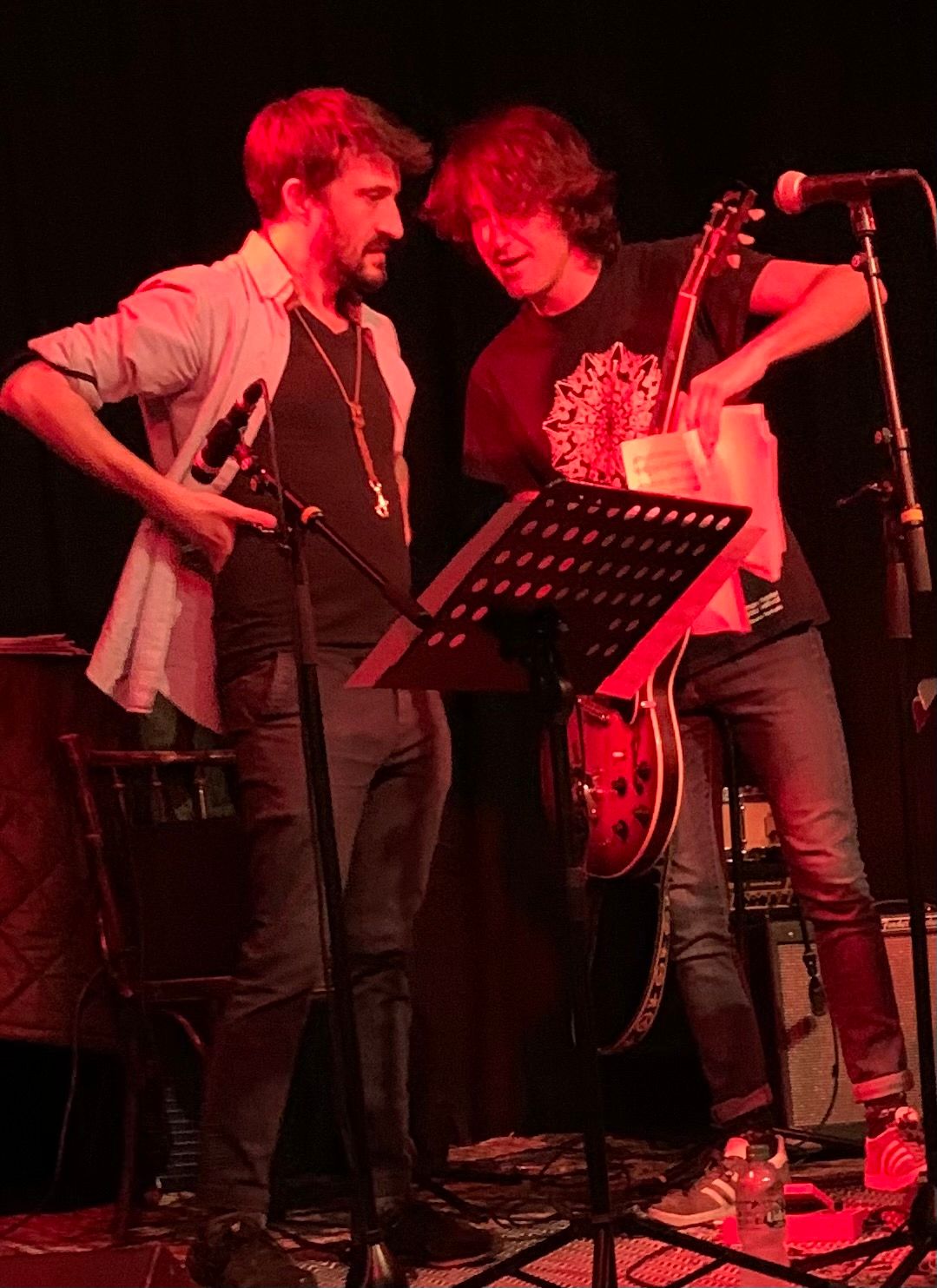 Dipping into the second set saxist George Crowley, a scenester back in the day in Kentish Town at the Oxford Tavern and excellent on the springtime's Crisis and Opportunity, here with guitar hero Rob Luft, who played so well with Byron Wallen last year over in the Pizza in Holborn before the Pandemic struck and Tim Giles (he of the Hungry Ants mentored by the great Iain ''All Men Amen'' Ballamy) now a grown-up, hirsute, chap. Thankfully for the hardcore pensioner fan demographic and others prices have come down a little since last month so more should filter back with any luck given their reluctance to venture forth over Covid stuff and gigs that are frankly too pricey, regulars tell me. Anyway this was a good one, Crowley sounded very Andy Sheppard-like (a huge compliment if you're wondering) although his touch on electronics didn't always work. He told us that he hadn't played with Luft and Giles as a threesome since 2019 so that made this special. What we got was a long dreamy start and Luft added atmospheric colour and it took oh 15 minutes or so to get to a juncture.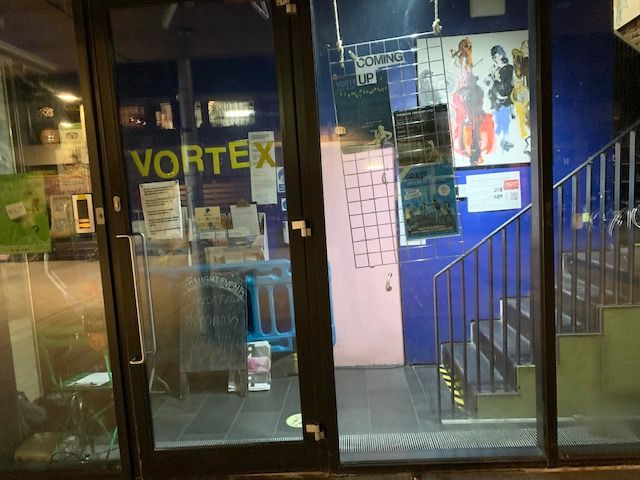 Luft was Gábor Szabó-like at times (again a very good thing) and came into his own when he developed his bass, lower string, lines so it was like a baritone guitar effect and he became his own bassist. The evening began with 'Intro' in a seque then a touch of Paul Motian and a nod to Dave Liebman and Steve Grossman among other input. Crowley's shaggy dog story tribute to dear old 'Oscar' worked well as did getting his bile together on the anti-Brexit number, I do like it when jazzers get properly political (but don't confess that they are Tories and get the Union Jack tea towels out as some hint at occasionally when going all spang-a-lang down the new Wetherspoon's flagship the Rommel and Monty). Richard Turner homage 'Tea Leaf' was a great way to finish.

Giles was best when he juggled stick and mallet and when he steered the band away from their comfort zone and went a bit funky. This splendid gig also marked club inspiration and guiding light Oliver Weindling's return to Blighty after some heavy festival-going over the last few months in Italy, Austria and Slovakia, and had excellent sound thanks to a newcomer engineer who hopefully returns soon as the balance and life in the room was excellent throughout.
George Crowley and Rob Luft, top; and with Tim Giles above
Tags: