Marlbank this week visited the refurbished Pizza Express Jazz Club and spoke to music manager Ross Dines, pictured top in his office high above the Soho streetscape, and to design director Rob Weller who masterminded the refit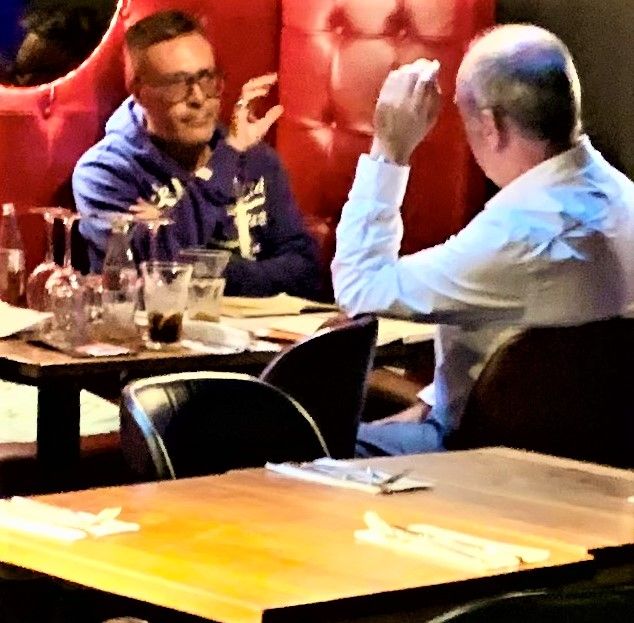 Rob Weller Pizza Express design director in the audio and pictured in one of the newly lit and refurbished booths above previously oversaw the refurbishment of Pizza Express' live music basement venue in Holborn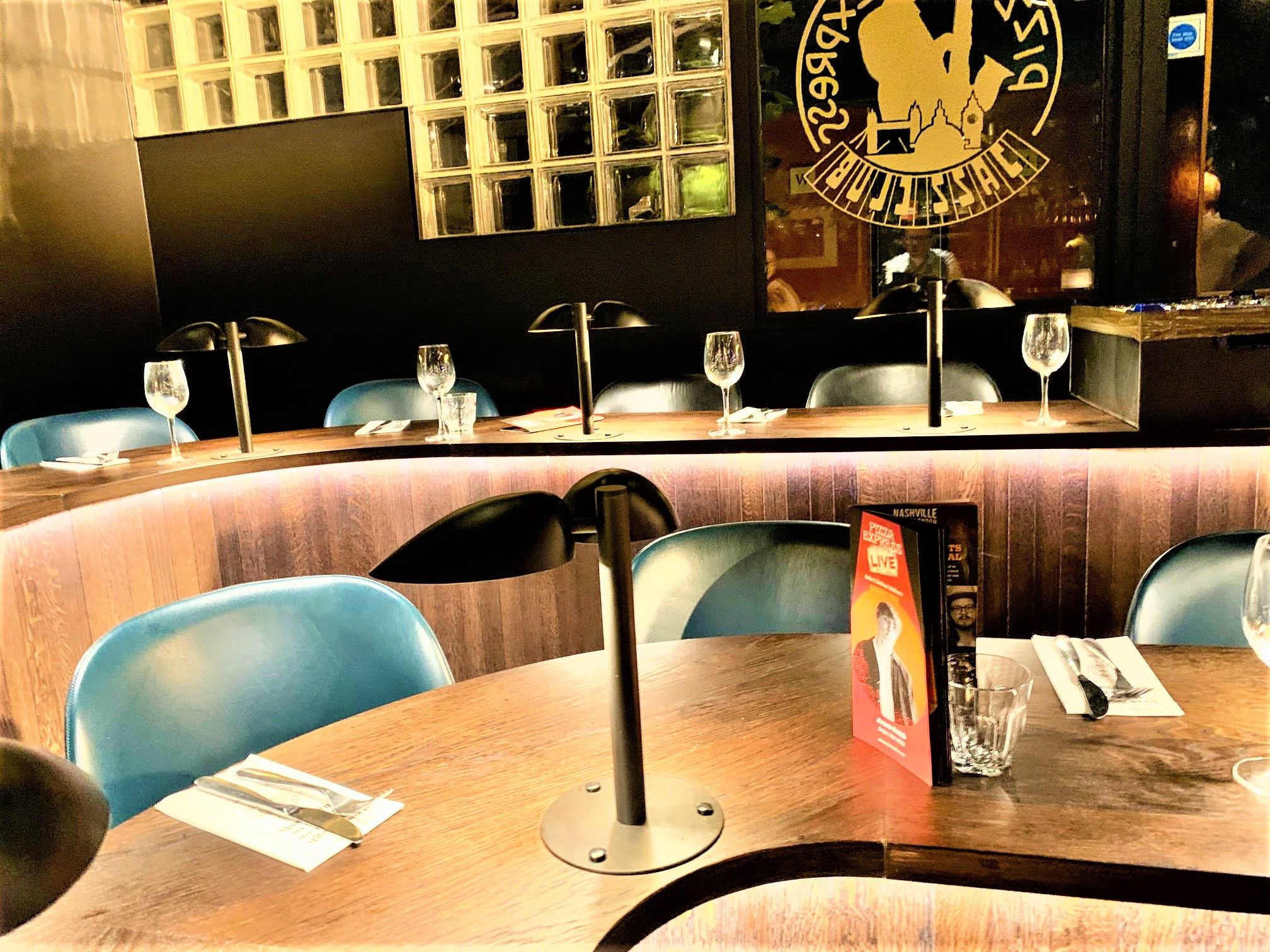 The new tiered seating terraced area
The Pizza is gearing up for a busy London Jazz Festival this year. Acts for the November running on Dean Street include Sheila Jordan with the Ray Gallon Trio, the Sam Leak Trio, Linda May Han Oh, Simon Spillett Big Band, Mihály Dresch's Hungarian Jazz Quartet, Amy Gadiaga, Helena Kay KIM Trio, Chiminyo, Dave O'Higgins with Rob Luft, Allexa Nava, Jazz Sabbath, Sofia Grant, Daniel Casimir, Andee Liu with Roella Oloro, the Steve Kuhn Trio, Matt Ridley, Alex Ridout and Catherine Russell. Ross explained that the new look venue, a fixture in Soho since the mid-1970s, opened after the refurb on 10 July with Guy Barker and Ian Shaw and feedback so far has included the comment that the venue "has not lost its soul."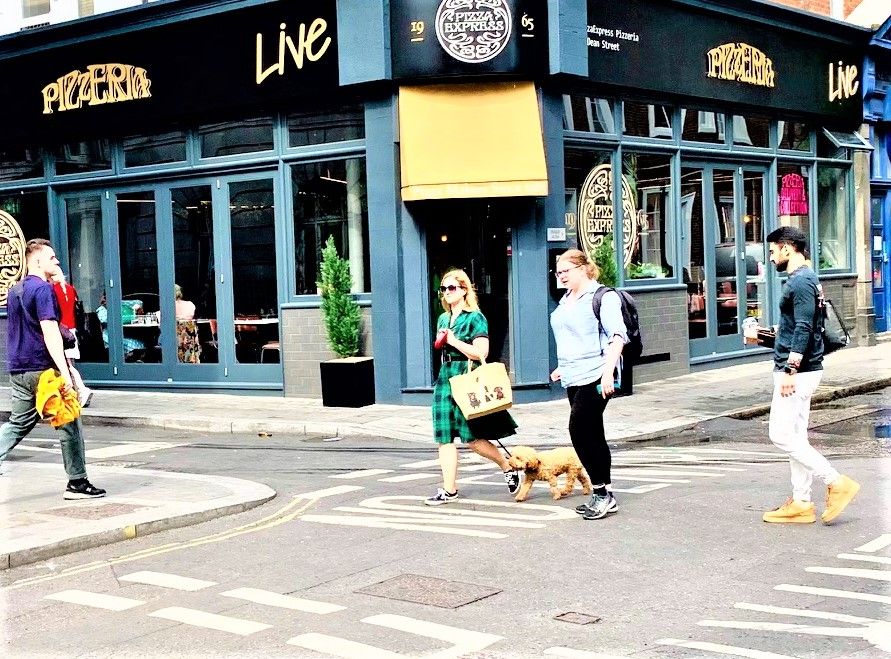 Street scene on Dean Street in Soho sporting the new Pizza Express fascia look
Changes include a new exterior look to the fascia, the re-establishment of the direct Dean Street entrance to the club instead of via the upstairs restaurant in Weller's words to give the place more of a Soho night club feel. The refit took some two and a half weeks to instal.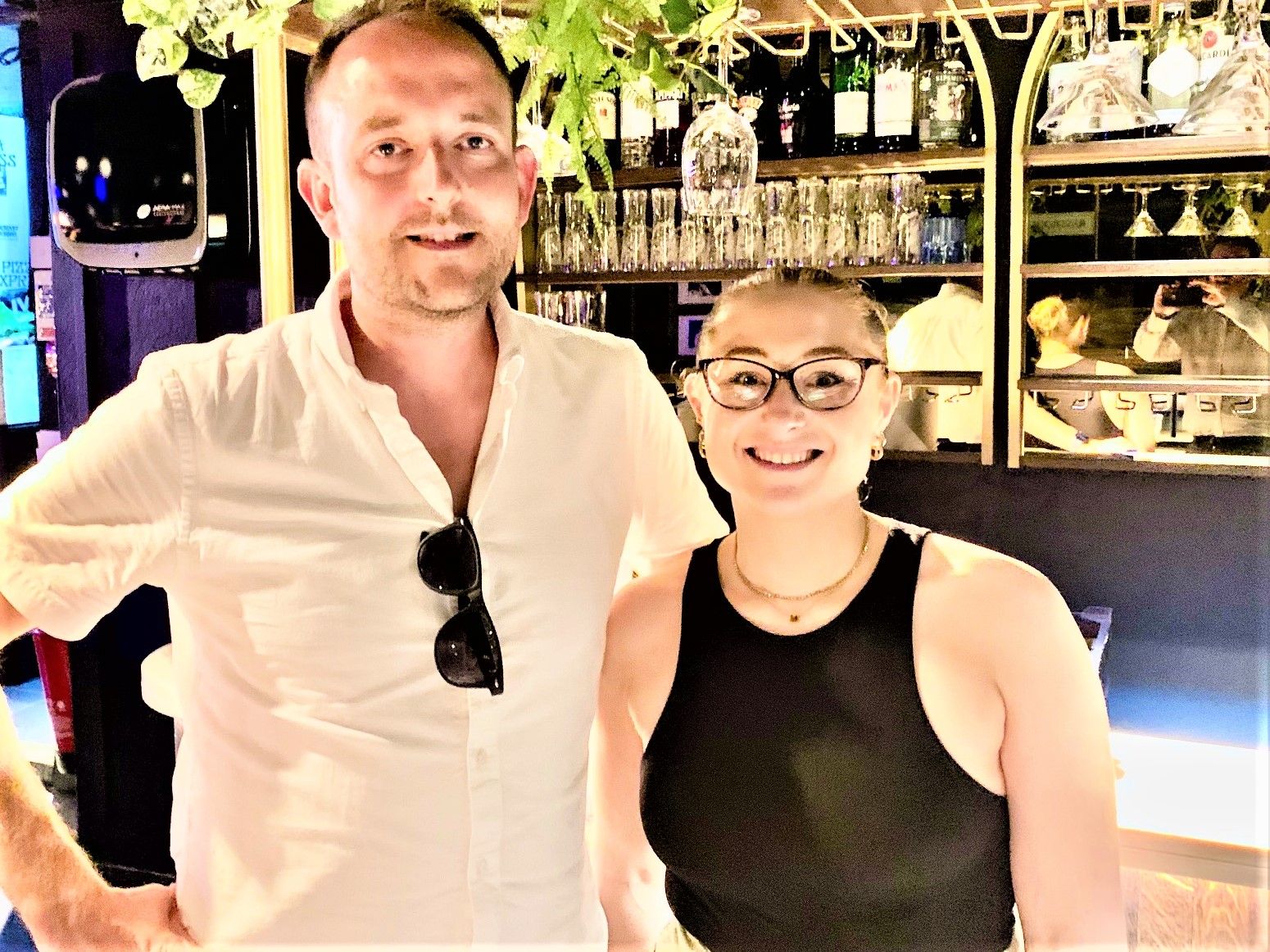 Annie Birdseye, club social media and PR executive, pictured with Ross in front of the newly reimagined club bar
The old ''on air'' sign has gone. But instead inside as you enter from the Oxford Street end of Dean Street and descend the new bar is closer to the door at a remove from its old positioning.
There is bar-side tiered seating for diners and drinkers which helps sightlines from the wings. While the stage dimensions are the same, Ross says, there is a new carpet on its flooring.
The booths have been "spruced up" with new fabric and the toilets have been refurbished for the first time in many years. Photos: marlbank
Tags: INTERVIEWS