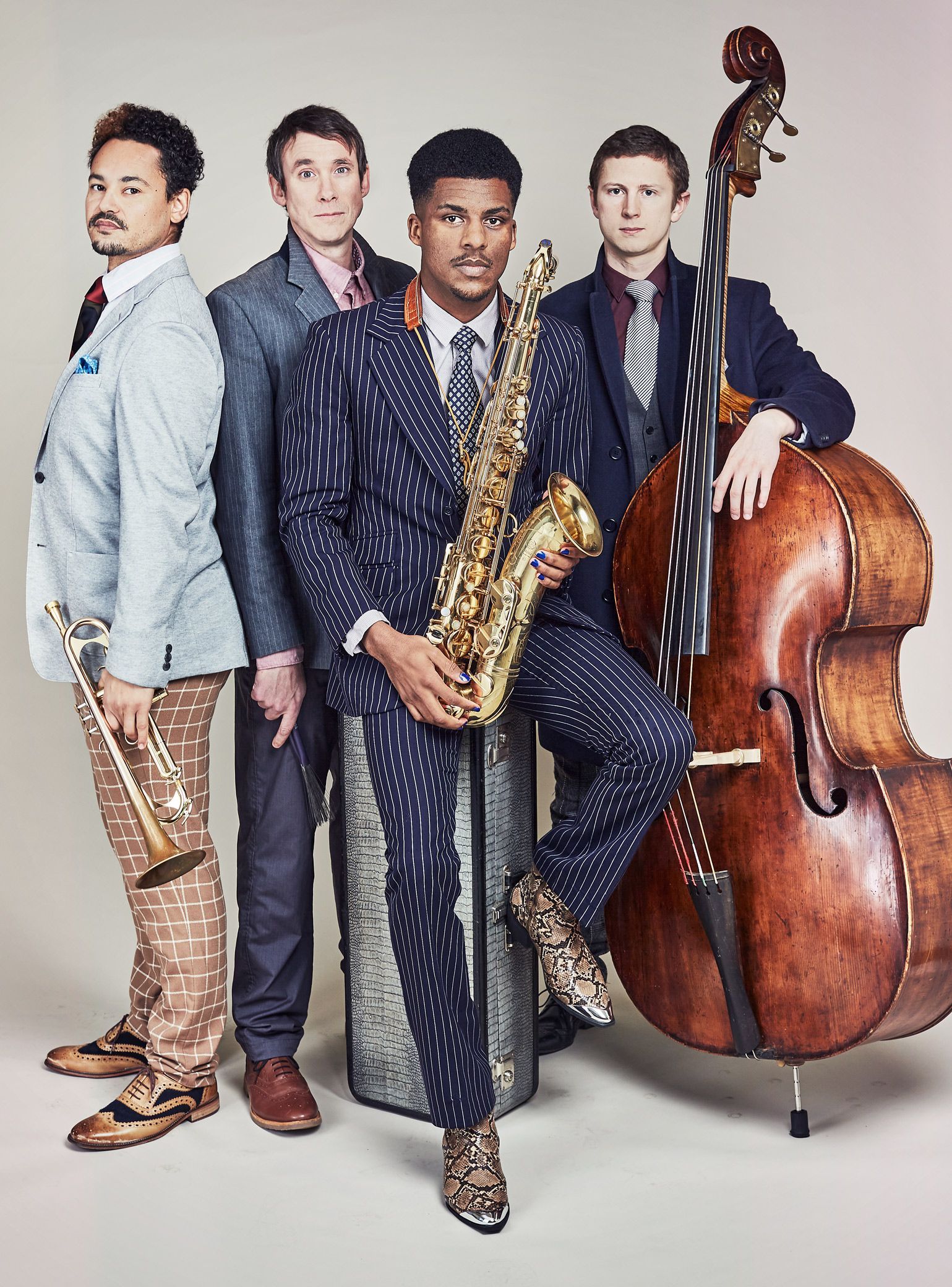 Straightahead and relatively retro bop styles can be quite dull in the wrong hands because they can seem stuck in a distant past and can struggle to remain relevant particularly if players bask in the past too much. In the right hands and K​(​no​)​w Them, K​(​no​)​w Us lands there their rugged structures and architecture, swinging trajectories and room for tuneful themes and exploratory improvisation fascinate and delight. It is obvious that Xhosa Cole, the title puns partly on the letter K, because you say the saxist's first name like it's '''Kosa'' partly on a know/now minimal pair in the pronouncing that is playful (then adding in a homophone to know, the ''no'', in the bracketing within), has a fantastic technique on the tenor saxophone, up there with the very best and his solos have a mellifluous logic to them using timbres that can be light and airy. The ''them'' is open to interpretation and left wide open to a number of theories but could be taken to refer to repertory, the ''us'' the way to that particular corpus of work through the band itself.
K​(​no​)​w Them, K​(​no​)​w Us uses a very lived-in approach and is remarkable that Cole is only 24 because a lot of the times in jazz it is only the road-hardened seniors who have lived a bit and learnt on the bandstand and used life as a reference library who can play as convincingly as he also can with this fine simpatico band in this idiom.
His debut, fellow Birmingham scene stars altoist Soweto Kinch and pianist Reuben James, in a Dameronian role, guest, with Kinch returning the favour as Cole had appeared on his own release, 2019's The Black Peril. Drummer Jim Bashford swings hard on Ornette Coleman's 'Blues Connotation'. Overall the effect is a toe-tapper rather than a head-bobber in how the sound compels your body to move. And that feeling quite often applies throughout. The ballad 'Manhattan' shows the silky side of Cole's interpretative range.
Not a revolutionary statement at all, Cole isn't that kind of player and it isn't the point with his style on this record. A good question is what does ''revolutionary'' sound like these days anyway? Whatever the answer is it isn't in evidence here. However, Cole isn't remotely one to deliver a cosy or complacent listen either because as an improviser his revolt into 1950s stylings is actually a valid thing that he delves deeply into. His sheer individualism as a romantic who knows his way intimately around a ballad and the puckish wit of the bebop masters he bounces off makes this album work so well. Monk's 'Played Twice' demonstrates the rapport he has with trumpeter Jay Phelps. And above all Cole's soloing on Tadd Dameron's 'On A Misty Night' I think goes to the heart of his sound. The way that he can draw out the tenderness of the piece in the manner of the early John Coltrane sound is simply sparkling. Jay Phelps, top left (photos: via Stoney Lane Records), Jim Bashford, Xhosa Cole, James Owston. To be released on 30 July
Tags: