Nottingham born saxophonist and bandleader Tony Kofi - known for his work with Gary Crosby's Nu Troop, Ornette Coleman and the Ukrainian harpist Alina Bzhezhinska - is the headlining artist-in-residence at this year's Sligo Jazz Project summer school and festival. For the first time, in a Sligo innovation, a ''Young Artist in Residence'' will also figure for the 2023 edition of the gathering.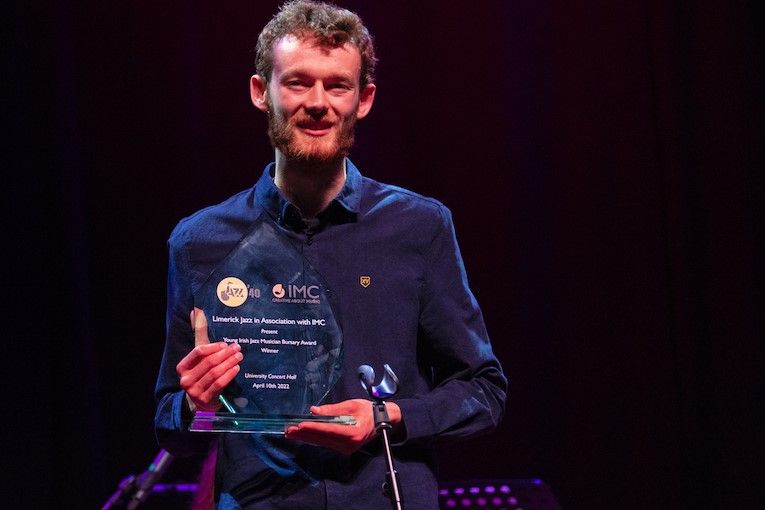 The current Young Irish Jazz Musician of the Year Sligo pianist Nils Kavanagh is the 2023 choice. Nils Kavanagh, photo: Limerick Jazz
The 2023 faculty includes vocals tutors the great Liane Carroll and acclaimed singer Sara Colman. For saxophones Tony Kofi, Theresia Philipp, Cathal Roche and Micheál Murray are teaching in the summer while the 2023 trumpet tutor is once again Belfast icon Linley Hamilton whose Ginger's Hollow with his all-star Irish American band precedes the festival with a release in late-May. For piano students London based pianist Liam Noble and Belfast's Scott Flanigan who runs Scott's Jazz Club in the city are the experienced tutors booked for 2023, both no strangers to the banks of the Garavogue that runs through the legendary literary and music town within sight of mystical Knocknarea. For bass it's the Gwilym Simcock trio member Yuri Golubev, Derek Whyte and County Donegal's Conor Murray who has been touring with Glasgow singer Georgia Cécile in recent years. Guitar tutors are Derry scene rising star Joseph Leighton, Sligo's own Mike Nielsen and the great Ireland based Englishman Phil Robson who before Sligo is appearing at the Derry jazz festival in May. Other tutors include for drums and percussion Conor Guilfoyle, legendary drummer and percussionist Paul Clarvis whose album with Cathy Jordan and Liam Noble Freight Train has picked up strong word of mouth this year and Donaghadee's Steve ''Dakiz'' Davis, known for his work with Anthony Braxton and Alexander Hawkins.
The festival's artistic director No Crows bassist Eddie Lee comments that the Youth Academy is gaining strength. ''It's heartening to see so many great musicians appearing on the scene with some thanks to our work and the all-year-round dedication of Niamh Crowley, Stan Burns and Martin Moser at Sligo Academy of Music. We will be celebrating that great institution at our festival this year by featuring Sligo Academy of Music Jazz Orchestra and guests on Wednesday 26 July at the Hawk's Well Theatre, where all of our main festival concerts will take place.''
Weathering an untimely dearth of funding
The festival, Eddie explains, is ''weathering an untimely dearth of funding with a slightly lower key offering, one which relies on the strength of its past activities. In 2023 SJP will focus on the SJP summer school's primary ethos, which is to promote jazz education in the region by bringing world class musicians to Sligo to teach and perform, inspire and educate, and subsequently SJP takes every opportunity possible to showcase its alumni.''
The popular festival element of the programme opens on Tuesday 25 July at 4.30pm in the historic 19th century O'Connell Street hostelry Hargadons situated in the cultural heart of Sligo Town.
Dates are 25-30 July. SJP's Summer School and Youth Academy are now open for registration - details
Check marlbank nearer July for the full festival programme and updates. Tony Kofi main picture, photo: press
Tags: