What can you learn in a half an hour call on Zoom to Luxembourg taking notes? Quite a lot as it turns out. Let's start again. You can learn at least 66.6%-ish thanks to two of the main storytellers of Reis/Demuth/Wiltgen that seems at least to have reached a new chapter featuring a new image more of which later in their dazzling existence to date. The 33.3%-ish of the Luxembourg-ish not on the call was drummer Paul Wiltgen. Pianist Michel Reis and double bassist Marc Demuth of the trio think in terms of three is a magic number and as regular readers of marlbank will know: the piano trio is one of the most creative formations of any jazz group and continues to transform itself creatively. The reason for getting in touch goes back to the beginning of last month and hearing 'Diary of an Unfettered Mind' from their new album Sly just out on the CAM Jazz label. That track is a euphoric breakthrough by the trio who have long flickered high on the marlbank radar since Reis-Demuth-Wiltgen (Laborie, 2013) through the less satisfying Places in Between (Mocloud/Double Moon, 2016) to the excellent Once in a Blue Moon (CAM Jazz, 2018) and now.
They have collaborated with the great US saxophonist Joshua Redman and famed composer-arranger Vince Mendoza and toured up to Pandemic extensively abroad. R­eis, who studied at the Conservatoire de la Ville de Luxembourg, later Berklee, and the New England Conservatory, had by the time the trio settled into being already put out four albums of his own. I'll admit they all passed me by at the time. The trio is now easily his instrument but it is more than ''his trio''. The trio is the thing.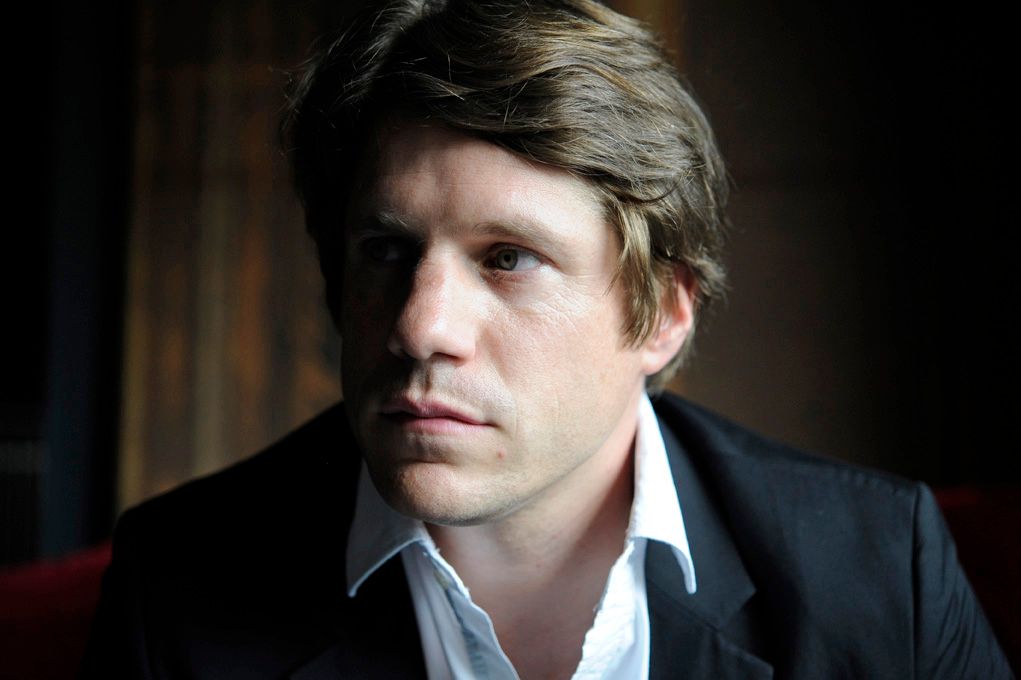 Demuth unlike Reis and Wiltgen did not study in the States. He tells me he is a huge Avishai Cohen fan. Reis is more into Ethan Iverson, The Bad Plus, Brad Mehldau. I jot down lots more notes. The band are also influenced by e. s. t. and Demuth tells me when I ask him for confirmation that this is correct especially in his case. The bassist also likes Scandinavian sounds more generally although we do not get into any more specifics.
As for Reis there's a grandeur to his playing and an incredible melodicism in his writing something picked up on by Joshua Redman who has covered tunes by both Reis and by Wiltgen. The pianist says that the tunes seem simple but are not easy to play (compared to other material of his that he writes) and cites the example of Bill Evans' 'Waltz for Debby' as easy to digest but difficult to play.
As for Sly, the band now signed to Uwe Hager's O-Tone Music for booking and strategy and who kindly set up the interview, the emblematic fox is the key symbol of the album. ''You wouldn't put a fox on a flag,'' muses Demuth noting that the Luxembourg symbol is a red lion. The national theme is strong: Another Michel, Michel Rodange (1827-1876) is the reason for the fox iconography, author of Luxembourg's national epic, the satirical dialect-laden Renert oder de Fuuß am Frack an a Ma'nsgrëßt. The trio came together at the Lycée Michel Rodange Luxembourg named after the great writer. The son of the absent Wiltgen also happens to like foxes.
Back to the brilliant 'Diary of an Unfettered Mind' where our tale began and a word on the band's new look, a world away from their more formal appearance in the past. Multimedia artist Émile Schlesser came up with the look for the video and will reprise their collaboration next year working with the band in Esch-sur-Alzette during the Esch tenure as European capital-of-culture. The installation will take place in an old steel factory on a 360-degree stage and will involve an exploration of synesthesia in surround sound. Demuth says on the Esch project he will possibly opt for bass guitar and Reis will play a Wurlitzer.
Reis spooling back to the beginning of the chat when asked about Lockdown talks about a positive upswing in terms of the potential to returning to gigging in that at least dates (that may have to be rescheduled) can now be booked unlike recently. Playing in empty halls for streaming Reis says ''is weird''. He speaks of his admiration for Joshua Redman, a huge fan of his ''since ever''. The tunes Redman has performed by the trio include 'Floppy Disk,' a Wiltgen composition that goes back to the trio's self-titled debut. (Interestingly a completely different tune but with a very similar title and different meaning 'Floppy Diss' appears on last year's superb Joshua Redman, Brad Mehldau, Christian McBride and Brian Blade album Round Again).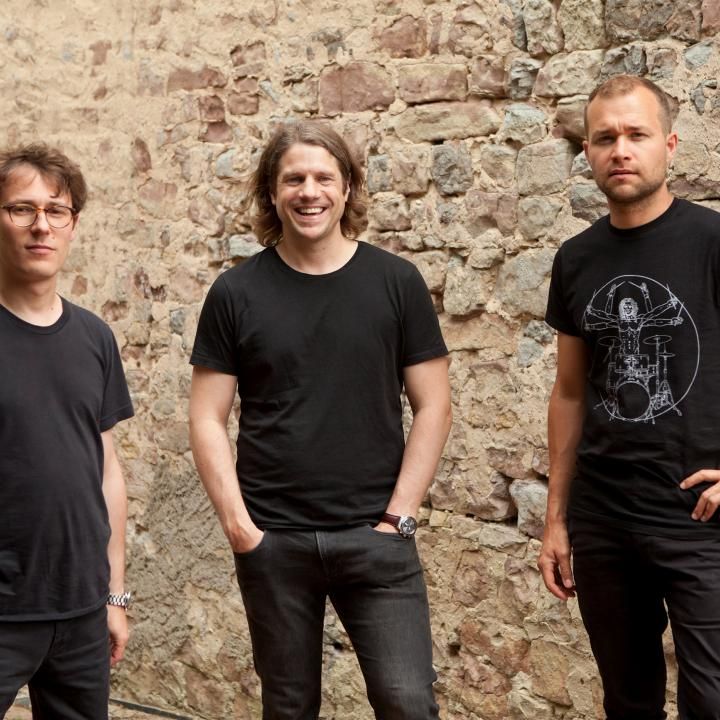 Reis on his compositional method and whether the sound comes from riffs ponders on this but talks more about ''long forms'' and ''cell-like construction''. Certainly the band is strong on melodic resource and know how to make it interesting. At this I ask Reis about how Danilo Pérez taught him when he was in America and he talks about how he and Ran Blake who also taught him are very much ''ear players''. ''They can play in any key and find it weird if you can't!'' SG
Reis-Demuth-Wiltgen stream from Unterfahrt, Munich on 12 March. Michel Reis, top. Marc Demuth, middle pic. The trio, above (photo: Marlene Soares). Sly is out now
Tags: