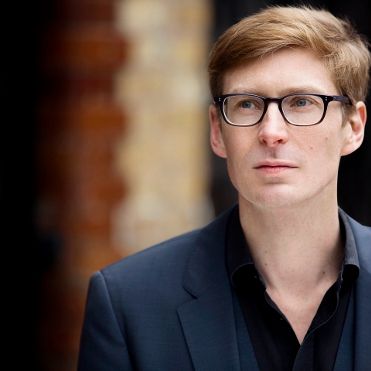 An aubade in so many senses: Albums such as The Soundless Dark do not come along every day. A late period classic in Norma Winstone's career - just as moving an album of the great singer's as 2010's Stories Yet To Tell especially on that wonderful album's 'Just Sometimes' and hearing Winstone sing in the flesh at the memorial service in Paddington for her late Azimuth colleague Kenny Wheeler in the autumn of 2014.
An intimate literary journey inspired by the great English poet Philip Larkin (1922-1985) it is fitting that to so very many of us one of England's very greatest jazz singers whose work as a lyricist is itself exquisite (notably for lyrics to Jimmy Rowles classic 'The Peacocks' transformed into 'A Timeless Place') matches and chimes in so many ways: the essential rain spattered English melancholia, particular take on the blues and that city darkness often explored in modern jazz and always made into a faraway quality as ancient as valley and brook.
Accompanied by pianist composer Will Bartlett - think a playing style akin to such birds of a feather as John Turville, Tom Hewson or most obviously gleaned from the great John Taylor, Richard Fairhurst - and who has written the vast majority of the pieces to Larkin's poetry - saxophonist Tony Kofi also features opening for example 'First Sight.'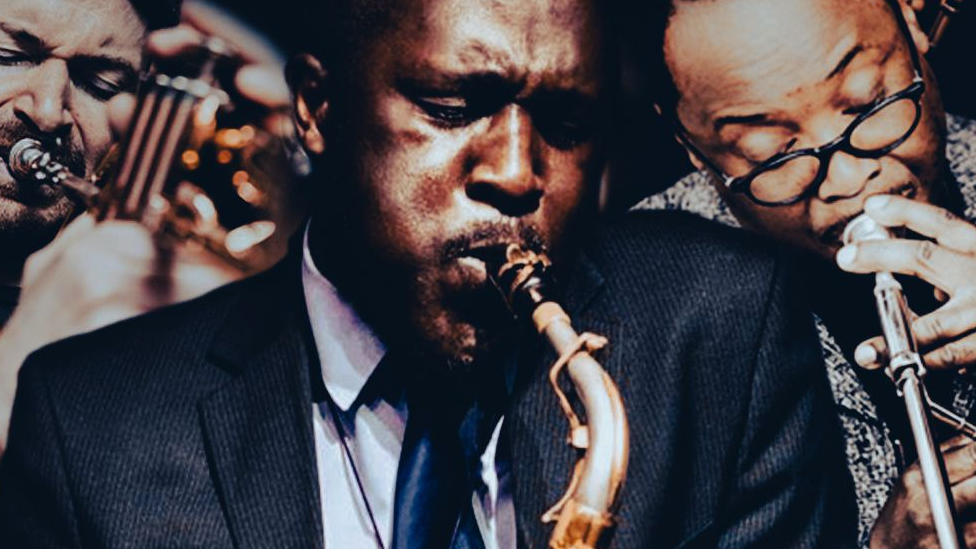 Winstone, now 81, her voice as strong and expressive as your best imagining of it, wraps her tongue wonderfully around for example the words ''wretched width of cold'' and brings a bluesy almost period Dankworthian swagger to Larkin's ''friend in specs'' poem 'Wild Oats' a big highlight of the album - ''numerous'' in the second stanza becomes ''various cathedral cities'' in a small tweak.
There's narration by Robin Ince - who presents the BBC Radio 4 show The Infinite Monkey Cage with Professor Brian Cox - on 'Reasons for Attendance,' 'Deceptions' and 'For Sidney Bechet'. The narration is most compelling on 'Deceptions' and this New Orleans homage by Larkin also features fine soprano saxophone by Kofi.
The harrowing slum meditation 'Deceptions' has an incredible vocal intensity from Winstone, lieder-like in its passion and genre vaulting capability. A poem bleakly introduced by Larkin's use of Henry Mayhew's mid-19th century scathing denunciation of prevailing social conditions in the capital, London Labour and the London Poor Larkin's incredible dictum ''suffering is exact'' sings from the pages perfectly rendered by Winstone in Bartlett's aptly plangent setting.
The album which certainly introduces us properly to the firm impressionistic and modal compositional aesthetic vision of Bartlett as a jazz composer also folds in a version of Weather Report drummer Peter Erskine's tune 'Twelve' which is on the 1999 ECM release Juni featuring Erskine, Winstone's former husband the great pianist John Taylor and the Belonging Band master bassist, Palle Danielsson.
Will Bartlett tells us that 'Twelve' is set to The Whitsun Weddings (Faber & Faber, 1964) poem 'Days': ''By pure chance the melody fitted the words almost perfectly without my needing to change anything. I had to add a couple of repeated notes, and changed the rhythm a tiny bit to fit more naturally for a singer but in essence the melody is all Erskine's. We also changed the key from C major to E flat major to suit Norma's range, and I added some extra harmonies, particularly on the last chorus. Erskine's twelve-tone melody against the 'Easy to Love' bass line (it is a contrafact on the Cole Porter song) gives feeling of bitonality, and these harmonies extend this bitonality a bit further. The same goes for the bitonal possibilities in the improvising.''
Winstone, Bartlett and Kofi play music from The Soundless Dark this summer in Winstone's adoptive home town of Deal at the Astor Theatre on 9 July
Norma Winstone, Will Bartlett and Tony Kofi, photos: press
'A DISTANT TRAIN THAT'S GOING SOMEWHERE'
MORE READING & ESSENTIAL LISTENING:
Tags: