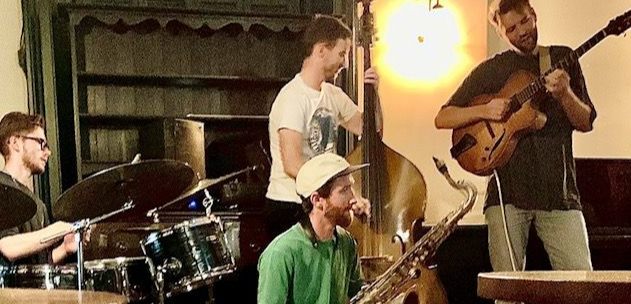 From life after Lockdown ready at the soul station to time travel to Eddie ''Lockjaw'' Davis, Johnny Griffin and Hank Mobley - what goes around at a night of titanic tenor.
With the heatwave about to break and the quiet storm of rain pattering on the window panes of the upstairs room of Kentish Town's Oxford Tavern tenor saxophonist Alex Harper was itching to play 'Singin' in the Rain' he joked. But soon he obliged quoting from the classic song readily enough.
The Tom Misch player who is in residence in Soho's Louche bar on a weekly basis was in fine company here with guitarist Nick Costley-White, bassist Tom Farmer known for his work with Empirical (and who will record again with that seminal band in December news that we got direct from the horse's mouth before the gig) and drummer Will Cleasby. Highlights included the quartet's knowing treatment of Billy Strayhorn's 'Chelsea Bridge' in the first of the two sets where Harper's tonal colours lifted our interest to new heights.
Later in the second half Bobby Hutcherson's 'Little B's Poem' and towards the end a rollicking version of Billy Eckstine and Gerald Valentine's 'Second Balcony Jump' in its Eddie ''Lockjaw'' Davis and Johnny Griffin rendering were further highlights.
The Lockjaw and Little Giant connection was a firm theme of the evening and encompassed a lively treatment of Dizzy Gillespie classic 'Woody 'n' You'. Playing the rarely heard live Thelonious Monk composition 'Introspection' (1947) for the first time was less successful. But Farmer, a master at work, found the harmonic code to the puzzle most to turn the key in the lock and open the door into the complexity of the piece.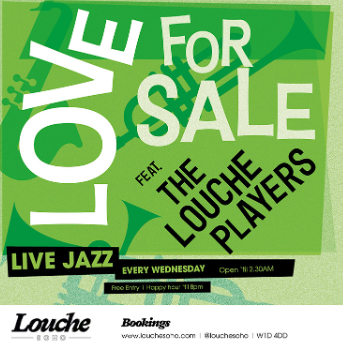 Harper is a very expressive player who can communicate retro solos at ease. He was good on Hank Mobley's 'Soul Station' a name the band had considered taking as their own moniker. Cleasby was excellent throughout egging the players on and adding ornate touches whether silent as a lamb or boisterous as a cockerel. Catch Harper down on Greek Street with the Louche Players (it's Ferg Ireland on bass usually) tomorrow night. SG
Will Cleasby, Tom Farmer, Alec Harper, Nick Costley White at the Oxford Tavern. Photo: marlbank
Tags: